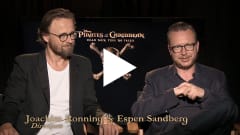 AMC Exclusive
New Adventure. Old Favorites.
Get ready for an all-new adventure with the characters you know and love, and meet the incoming friends and foes. Watch this AMC exclusive clip for a sneak peek into the fifth installment.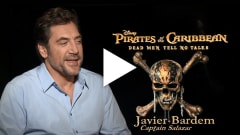 AMC Exclusive
Bring All Yer Buccaneers
The wildly entertaining PIRATES OF THE CARIBBEAN: DEAD MEN TELL NO TALES is fun for the whole family. With billowing humor and a bounty of heart, it's everything you could ask for in a PIRATES film.