Enter for a Chance to Win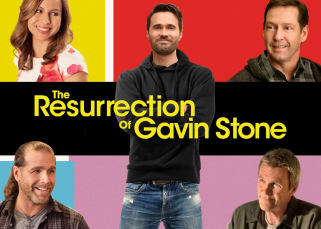 The Resurrection of Gavin Stone is an inspirational comedy about faith and forgiveness. Gavin Stone, played by Brett Dalton, is a washed-up former child star who is forced to do community service at a local megachurch. During his community service, he pretends to be Christian so he can land the part of Jesus in their annual Passion Play, only to discover that the most important role of his life is far from Hollywood.
The Resurrection of Gavin Stone is a great film to see with your faith-based group or congregation. We are giving away an exclusive private screening at an AMC Theatre for a group of up to 200 people. If you would like to enter for your chance to win this exclusive private screening for your group, simply enter by filling out the form below. The Resurrection of Gavin Stone opens in AMC Theatres on January 20.