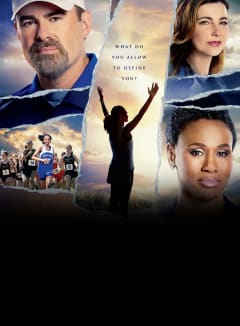 Bring Your Team to See Overcomer
After reluctantly agreeing to coach cross-country, John becomes an unlikely coach to help an unlikely runner attempt the impossible. Book a group showing for your next church gathering or any occasion.
Tell Us About Your Event
Fill out the form on this page with the details of your desired event. This information will help us to better assist your group; however, your submission is not a reservation or guarantee.
Hold Tight for 3–5 Business Days
An AMC rep will contact you soon. We take requests in the order they're received. Contacting us or our theatres again will only lengthen your response time, so plan accordingly!
Secure Your Seats
After we finalize the event details together, submit your payment to secure your seats. A credit card is required to hold your reservation, but you may pay by check the day of your event.