Indian Cinema
Enjoy an ever-changing selection of films from the country that produces more movies than any other! Laugh, cry, and sing along to the high energy cinematic style that only comes from one place. Check out the movies playing now or coming soon.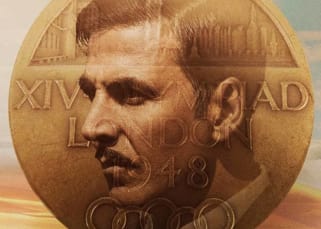 Celebrate India's Independence With GOLD
This Independence Day, celebrate with family, friends and GOLD at AMC. GOLD tells the inspirational story of the hockey team that won the first Olympic medal for India as a free nation in 1948.
Pre-show and trailers run for approximately 20 minutes before the movie starts.2 hr 20 minNRReleased Oct 19

Get Tickets

Pre-show and trailers run for approximately 20 minutes before the movie starts.2 hr 5 minNRReleased Oct 19

Get Tickets

Pre-show and trailers run for approximately 20 minutes before the movie starts.2 hr 18 minNROpening Oct 25

Advance Tickets

Pre-show and trailers run for approximately 20 minutes before the movie starts.2 hr 20 minNRReleased Oct 5

Get Tickets

Pre-show and trailers run for approximately 20 minutes before the movie starts.2 hr 19 minNRReleased Oct 5

Get Tickets

Pre-show and trailers run for approximately 20 minutes before the movie starts.2 hr 2 minNRReleased Sep 28

Get Tickets

Pre-show and trailers run for approximately 20 minutes before the movie starts.2 hr 32 minNRReleased Aug 17

Get Tickets

Pre-show and trailers run for approximately 20 minutes before the movie starts.2 hr 55 minNROpening Nov 8

Advance Tickets

Not finding what you're looking for?

Pre-show and trailers run for approximately 20 minutes before the movie starts.2 hr 10 minNRReleased Oct 12

Get Tickets

Pre-show and trailers run for approximately 20 minutes before the movie starts.2 hr 41 minNRReleased Oct 19

Get Tickets