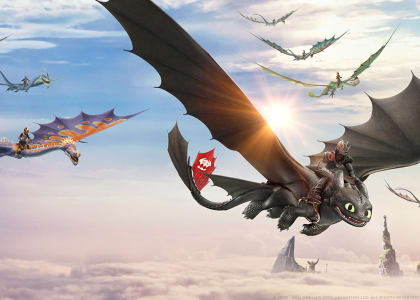 A VR Experience Like No Other
Step into an epic story and explore cinematic worlds, characters and creatures never before thought possible. Each Dreamscape adventure is a shared experience that you can enjoy together.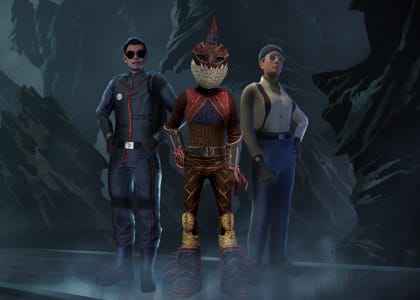 Your Avatar Awaits
Climb on your dragon, grab your adventure gear, or suit up for space. Avatars bring out the side of you that's always up for excitement. In an instant, you transform into the hero of the story.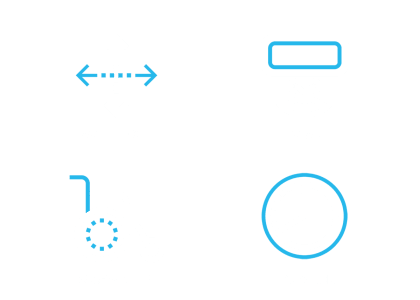 Plan Ahead
Please arrive 15 minutes before your scheduled departure time to check in. Remember, Dreamscape adventures are for ages 10 and up. Click below for more tips to prepare for your adventure.
AMC STUBS® MEMBER EXCLUSIVE
Your Chance to Live Like an MVP
80 FOR BRADY is inspired by a true story of four friends who take an unforgettable trip. Get tickets to see it 1/28-2/12 and be entered for a chance to win a resort and spa stay with your BFFs.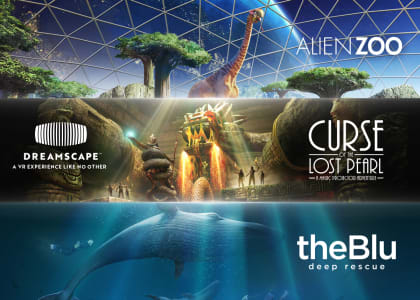 Dreamscape at AMC
Dreamscape's shared adventures combine the emotional power of Hollywood storytelling, the visceral excitement of theme-park rides, and extraordinary new tech pushing the limits of virtual reality.