Please allow approximately 20 extra minutes for pre-show and trailers before the show starts.

1 hr 34 min

PG

Nov 20, 2020
More Trailers and Videos for A Christmas Story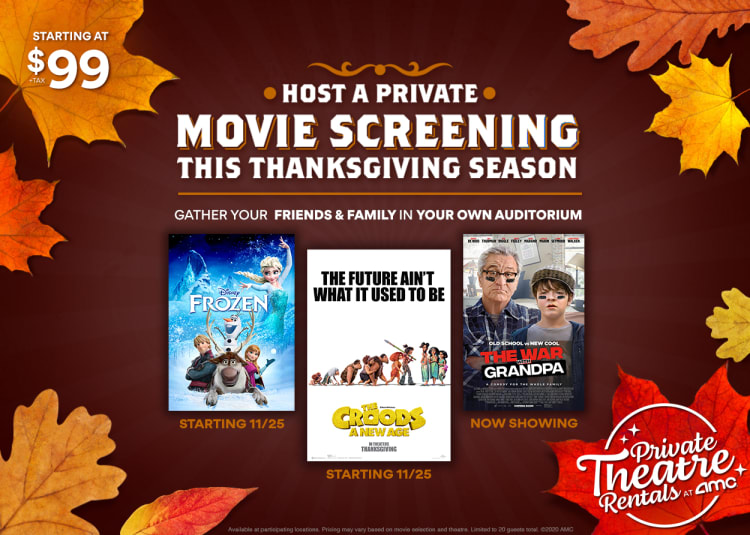 Rent a Private Theatre This Fall
Start a new FILMsgiving tradition! Rent a private AMC Safe & Clean™ auditorium for up to 20 total guests or escape the holiday hustle with a screening for one. Choose a new movie starting at $149+tax or a fan fave for $99+tax.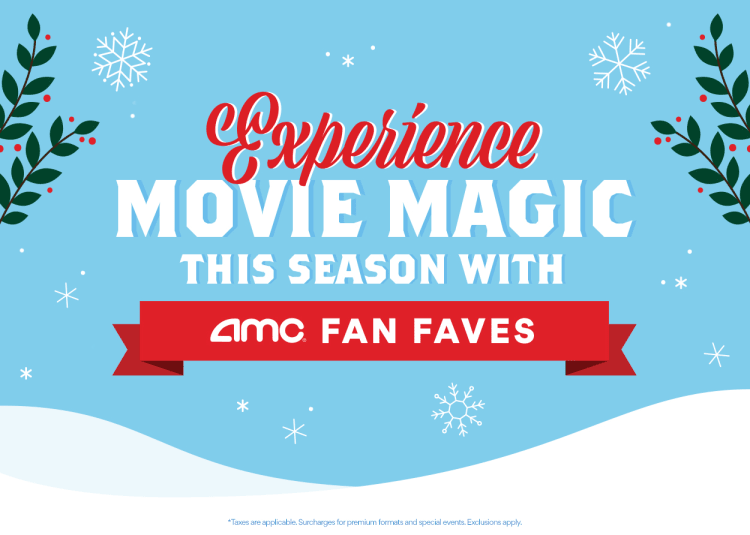 Your Faves Are Here for the Holidays
Fan fave films are lighting up our big screens this season, with tickets for just $5+tax!* Relive the magic or experience the spectacular sights and sounds for the first time at our AMC Safe & Clean™ theatres.