More Trailers and Videos for Call Me By Your Name
CALL ME BY YOUR NAME Preview
The coming-of-age drama CALL ME BY YOUR NAME is an emotional journey of self-discovery and first love for Elio Perlman (Timothe´e Chalamet). Watch this exclusive clip, and get your tickets today.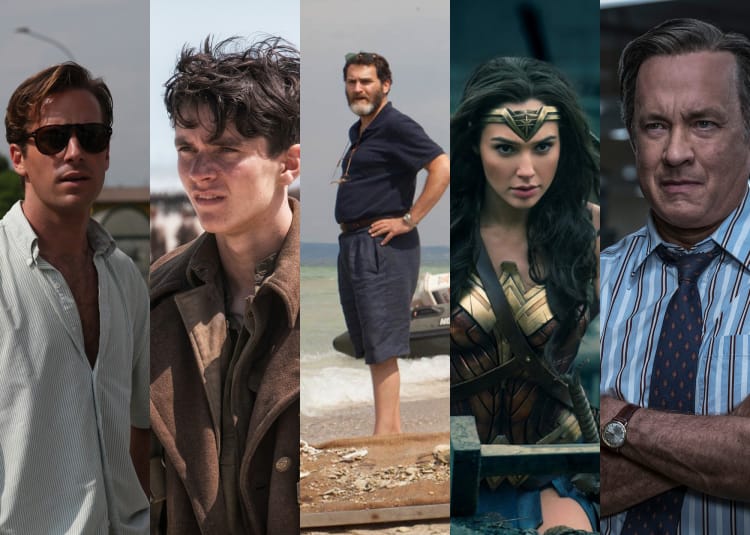 Five 2017 Oscar-worthy Performances
2017 was a great year in cinema, with more movies than usual snagging multiple Oscar nominations. Great actors shone brightly last year, and several of these unforgettable performances are also nominated.
Cast & Crew
Armie Hammer

Actor

Armand Douglas Hammer was born in Los Angeles, California, to Dru Ann (Mobley) and Michael Armand Hammer, a businessman. His great-grandfather, Armand Hammer, was a prominent tycoon and philanthropist who ran the company Occidental Petroleum for many decades. Armie's ancestry includes Russian-Jewish, English, Scots-Irish, and German. He has a younger brother, Viktor Hammer (Armie and Viktor share the same first names as their great-grandfather and his brother). His father is chairman and CEO of the Armand Hammer Foundation, where his mother is a board member. His parents also serve together on the boards of the Los Angeles Dream Center and Knoedler & Hammer Galleries in New York. In addition, his father is a member of the board of trustees for Oral Roberts University, and his mother, a former bank loan officer, teaches Bible study in Los Angeles. His family moved to Dallas, Texas, when he was approaching school age. They moved to the Cayman Islands in 1993, where they stayed for 5 years. While here, Armie attended the Grace Christian Academy, a school that his father set up. They returned to Los Angeles when Armie was thirteen. He attended L.A. Baptist High School and Calvary Junior High School. He made his stage debut playing "Rooster Hannigan" in a 6th-grade production of "Annie". He left school in the 11th grade so that he could pursue acting. His parents were keen for him to continue his studies, so he took courses at Pasadena City College and UCLA. He had various small parts, before being cast as Billy Graham in Billy: The Early Years (2008). His breakthrough role came when he played the "Winklevoss Twins" in The Social Network (2010), in a dual role. He has since played "Clyde Tolson" in J. Edgar (2011), "Prince Alcott" in Mirror Mirror (2012), and starred in the title role, John Reid, in the 2013 version of The Lone Ranger (2013), opposite Johnny Depp as Tonto. In 2015, Hammer starred with Henry Cavill in the spy thriller The Man from U.N.C.L.E. (2015), playing Russian spy Illya Kuryakin and American agent Napoleon Solo, respectively. His 2016 films include the historical drama The Birth of a Nation (2016), the thrillers Nocturnal Animals (2016) and Mine (2016), and the crime drama Free Fire (2016). In 2017, he voiced Jackson Storm in the CGI sequel Cars 3 (2017), and starred as Oliver, an American scholar, in the drama Call Me by Your Name (2017), opposite Timothée Chalamet. For the role, Armie received his first Golden Globe nomination, for Best Supporting Actor. In 2018, he will play David in the drama Hotel Mumbai (2018), and star as real life taxation law expert Martin D. Ginsburg in On the Basis of Sex (2018), a biopic of Martin's wife, Supreme Court Justice Ruth Bader Ginsburg. Armie has been married to actress, model, and television personality Elizabeth Chambers since 2010. They have two children, a boy and a girl.

More