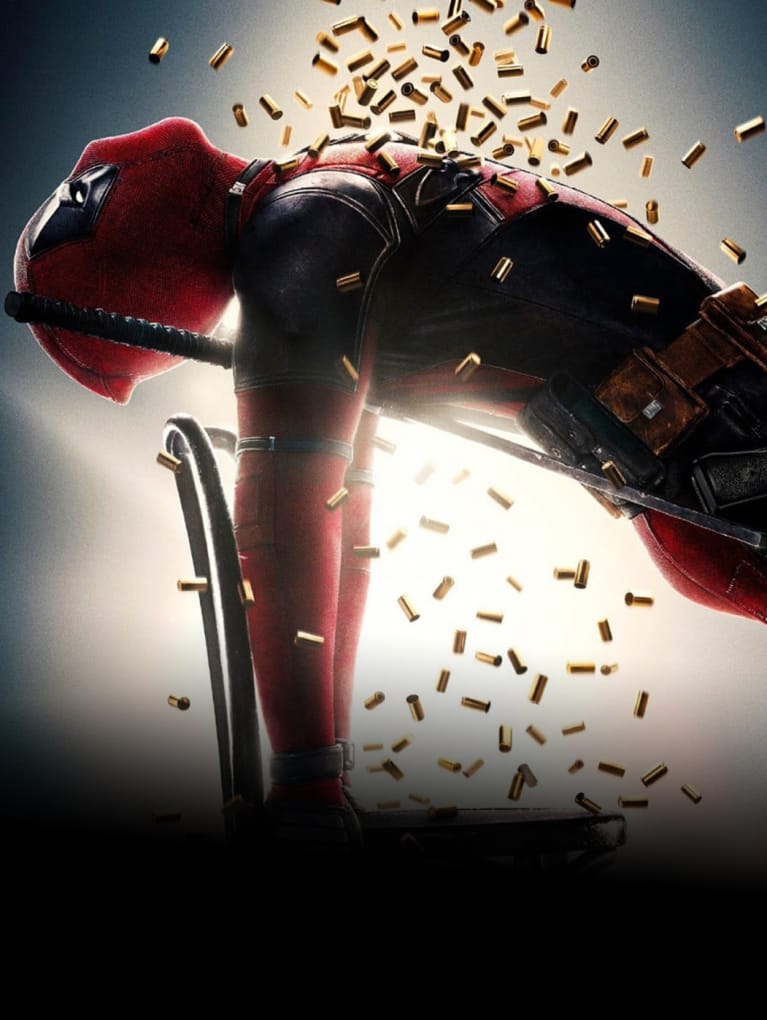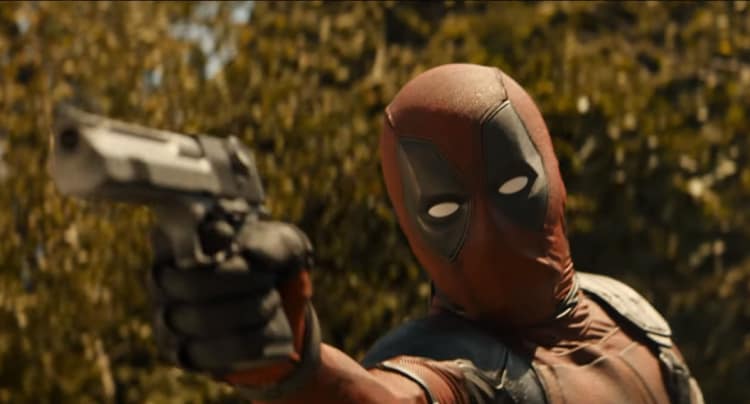 The Most Anticipated Films Of 2018
From Venom to Love, Simon to Solo, there's a movie for everyone this year!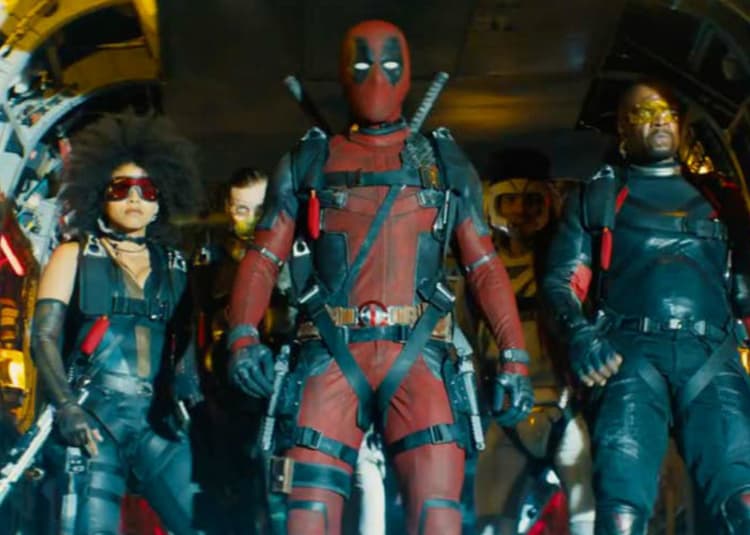 Deadpool 2: Who are the Six Pack?
The team has been subtly reworked for the film, so let's take a look at their membership.
Cast & Crew
Ryan Reynolds

Actor

Ryan Rodney Reynolds was born on October 23, 1976 in Vancouver, British Columbia, Canada, the youngest of four children. His father, James Chester Reynolds, was a food wholesaler, and his mother, Tammy, worked as a retail-store saleswoman. Between 1991-93, Ryan appeared in Fifteen (1990), a Nickleodeon series taped in Florida with many other Canadian actors. After the series ended, he returned to Vancouver where he played in a series of forgettable television movies. He did small roles in Glenn Close's Serving in Silence: The Margarethe Cammermeyer Story (1995) and CBS's update of In Cold Blood (1996). However, his run of luck had led him to decide to quit acting. One night, he ran into fellow Vancouver actor and native Chris William Martin. Martin found Ryan rather despondent and told him to pack everything: they were going to head to Los Angeles, California. The two stayed in a cheap Los Angeles motel. On the first night of their stay, Reynolds' jeep was rolled downhill and stripped. For the next four months, Ryan drove it without doors. In 1997, he landed the role of Berg in Two Guys, a Girl and a Pizza Place (1998). Initially, the show was reviled by critics and seemed desperate for any type of ratings success. However, it was renewed for a second season but with a provision for a makeover by former Roseanne (1988) writer Kevin Abbott. The show became a minor success and has led to additional film roles for Ryan, most notably in the last-ever MGM film, a remake of The Amityville Horror (2005). Ryan was engaged to Canadian singer-songwriter Alanis Morissette, another Nickelodeon veteran, between 2004-2006. He has been married to Blake Lively since September 9, 2012. They have two children. He was previous married to Scarlett Johansson.

View Full Bio

T.J. Miller

Actor

A comedian. Improvisation, Sketch and Stand-up comedy are his forte. Todd Joseph Miller was born in Denver, Colorado, to Leslie, a clinical psychologist, and Kent Miller, an attorney. He went to East High School, and college in Washington, D.C. There, he performed with the group receSs for 4 years, being the only person in his class out of 100 to audition and be accepted into the group. He remained the sole member of receSs until his junior year, when he was joined by Michael "Tuck The Ruckus" Tokaruk, an acclaimed comedian and equestrian, who taught T.J. how to ride a horse, a pastime he calls "droll." He met his future wife, Kate Gorney, when they performed in "A Chorus Line" in university production of the musical. She played The Ballerina (being an accomplished ballerina herself) and he played Richie, the African American character. He credits the casting to East High School, which was a primarily black and Latino high school, and also that no black people auditioned for the part. During his Time in the nation's capital, he studied classical acting at B.A.D.A in Oxford, England and circus arts at Frichess Theatre Urbain. He was outstanding in the field of Stilt Walking, but was never able to execute any trick, at all, on Trapeze. He is an accomplished Clown and Juggler, having mastered 5 ball juggling, over fifty 3-ball tricks, clubs, torches, knives, and his specialty (which garnered him a Magician Membership to The Magic Castle in Hollywood, CA) Cigar Boxes. After graduating with honors (a bachelor's degree in Psychology with a concentration in Persuasion Theory and Social Influence) he moved to Chicago where he began performing with independent improvisation teams such as the group Chuckle Sandwich, the i.o. house team Bullet Lounge, The sketch group Heavy Weight (with Mark Raterman, Nick Vatterott & Brady Novak). He toured with Second City for almost 2 years (though he was never a company member of the MainStage), and during that time he missed over 15 flights to various cities the company toured to. During his time in Chicago, he performed Standup every night for almost 4 years, never taking a night off even on Holidays. He became a regular at Chicago's famed alternative room The Lincoln Lodge, and only performed at Chicago's Zanies Comedy Club 3 times in 4 years, apparently because they had an aversion to his absurdist style. Miller's first appearance on television was on The Standard Deviants, a PBS show aimed at providing educational DVDs and programming for schools. He played a knight and a dinosaur detective. Proficient in every medium of comedy (he considers even 'acting' simply another medium of comedy) he is also a Voice Over Artist, having worked for Old Style, Mucinex, Cars.com among other brands as well as in feature films & animated television shows. In 2011 he produced a 42 track E.P. entitled "The Extended Play E.P." with Comedy Central Records, a Folk/Pop/Hip Hop concept album, which he describes as satirical; aimed at celebrities that cross over into other mediums they have no business being in simply because of their brand name (he also considers himself "a proponent of the semicolon, "it is underused and feared for no particular reason"). He then remixed this album with Illegal Art, a legitimate music label, enlisting the roster of artists on the label (including the godfather of sampling, "Steinski") the same year. According to him, this was to prove that the album, when given to actual musicians, became superior to the original, in addition to satirizing artists that remix one song and sell it to listeners multiple times. He considers his greatest performance to be his portrayal of Ranger Jones, in Yogi Bear 3D, which filmed in New Zealand and wrapped shortly before his seizure that led to the discovery of an AVM (which he alleges confirmed rather than initiated his Absurdist Philosophy). He has stated multiple times that it was the pinnacle of his artistic career, and that "it's in some ways comforting to have reached the pinnacle of his career so early on" and that is has been all downhill since that point. Aside from being a major proponent of Denver, his hometown, he has done extensive charity work and continues to visit East High School, where he did his first stand-up performance in drama class. He credits his teacher, Melody Duggan, for much of his success and thanked her specifically in his speech when he won a Critic's Choice Award for best supporting actor in a comedy series (For HBO's Silicon Valley). He frequently cites his compulsive and almost pathologically driven work ethic as an altruistic effort to distract people from the tragedy that permeates everyday life, and believed that comedy would be more of a contribution than psychology, since instead of affecting only at most a few hundred people dramatically, he can affect millions of people in small increments. He has publicly stated he believes "Comedians are the new philosophers" and that academic philosophers are no longer relevant. However, he is a student of philosophy and subscribes to the ethical philosophy of John Stuart Mill (Utilitarianism), which states that one should make the most amount happiness for the most amount of people, which he cites as one of the reasons he made the his decision to be a comedian. His stand-up (as of 2015) is aimed at "discussing Time and the release of the death anxiety." By the age of 33 he had read all of Nietzsche's works, and considers himself an Absurdist with philosophical roots in Nihilism. He resides in Los Angeles, where he struggles to make meaning in an uncertain world.

View Full Bio

Eddie Marsan

Actor

Eddie Marsan was born in Stepney, East London, to a lorry driver father and a school employee mother, and raised in Bethnal Green. He served an apprenticeship as a printer before becoming an actor twenty years ago. During this time he has worked with directors such asMartin Scorsese, Michael Mann, Steven Spielberg, Terrence Malick, Woody Allen, Alejandro G. Iñárritu, J.J. Abrams, Peter Berg, Guy Ritchie and Richard Linklater. He has collaborated with Mike Leigh on three films: Vera Drake (2004), for which he won the British Independent Film Award for Best Supporting actor; Happy-Go-Lucky (2008), for which he also won a BIFA for best supporting actor as well as the London Film Critics Circle Award and the National Society Of Film Critics; and he has just completed Mike Leigh's latest film, A Running Jump (2012). He was nominated for an Evening Standard Film Award for best actor for The Disappearance of Alice Creed (2009). He is a patron for the School of the Science of Acting and Kazzum, a children's theatre company that promotes the acceptance of diversity. He is married to the make-up artist Janine Schneider (aka Janine Schneider-Marsan) and they have four children.

View Full Bio

Josh Brolin

Actor

Rugged features and a natural charm have worked for Josh Brolin, the son of actor James Brolin. He has played roles as a policeman, a hunter, and the President of the United States. Brolin was born February 12, 1968 in Santa Monica, California, to Jane Cameron (Agee), a Texas-born wildlife activist, and James Brolin. Josh was not interested at first in the lifestyle of the entertainment business, in light of his parents' divorce, and both of them being actors. However, during junior year in high school, he took an acting class to see what it was like. He played Stanley in "A Streetcar Named Desire" and became hooked. His first major screen role was as the older brother in the film The Goonies (1985), based on a story by Steven Spielberg. He then immediately moved on to work on television, taking roles on such series as Alien Private Eye (1988) and The Young Riders (1989). "Private Eye" was a chance for Brolin to play a detective. "The Young Riders" was set just before the Civil War, and was co-directed by Brolin's father, James Brolin. After The Young Riders (1989), Brolin moved back to the big screen, with mediocre success. He played a supporting role in The Road Killers (1994), but the film was not a success. He followed up with the crime film Gang in Blue (1996), the romantic film Bed of Roses (1996), the thriller film Nightwatch (1997), and appeared with his father in My Brother's War (1997). However, nothing truly stuck out, especially not the box office flop The Mod Squad (1999). The 2000s initially brought no significant change in Brolin's career. He appeared in the independent film Slow Burn (2000), the sci-if thriller Hollow Man (2000) and starred on the television series Mister Sterling (2003). In 2004, he married actress Diane Lane and are still together. It was not until 2007 that Brolin received much acclaim for his films. He took a supporting role in the Quentin Tarantino-written Grindhouse (2007) which was a two-part film accounting two horror stories. He also played two policemen that year: corrupt officer Nick Trupo in the crime epic American Gangster (2007), and an honest police chief in the emotional drama In the Valley of Elah (2007) which starred Tommy Lee Jones and was directed by Paul Haggis. However, it was his involvement in No Country for Old Men (2007) that truly pushed him into the limelight. The film, directed by the Coen brothers, was about a man (Brolin) who finds a satchel containing two million dollars in cash. He is pursued by an unstoppable assassin (Javier Bardem, who won an Oscar for his work) and his friend, a local sheriff (Tommy Lee Jones). The film won four Oscars, including Best Picture and Best Director. Brolin found high-profile work the next year, being cast as Supervisor Dan White in the film Milk (2008). His performance as the weak and bitter politician earned him an Oscar nomination, and Brolin received more praise for his fascinating portrayal of George W. Bush in the Oliver Stone film W. (2008). Despite the mediocre success of W. (2008), he was recognized as the best part of the film, and Milk (2008) was another triumph, critically and commercially. Brolin then acted in the smaller comedy Women in Trouble (2009) before landing a number of large roles in 2010. The first of these was the film based on the comic book figure Jonah Hex (2010). The film was a box office flop and critically panned, but Brolin also forged a second collaboration with legendary director Oliver Stone for Wall Street: Money Never Sleeps (2010). Brolin played a large role alongside such young stars as Carey Mulligan and Shia LaBeouf, and older thespians such as Michael Douglas, Eli Wallach, and Frank Langella. Brolin's character was Bretton James, a top banker in the film, and also the film's chief antagonist. Brolin also appeared in Woody Allen's London-based film You Will Meet a Tall Dark Stranger (2010) and a second collaboration with the Coen Brothers, which was a remake of True Grit (1969). Despite his earlier mediocre success and fame, Brolin has maintained a choosiness in his films and, recently, these choices have paid off profoundly. Hopefully, he continues this streak of good fortune that his talents have finally given him.

View Full Bio
Cast & Crew photos provided by TMDb.
Pre-show and trailers run for approximately 20 minutes before the movie starts.2 hr 30 minPG13Opening Apr 27

Advance Tickets

Pre-show and trailers run for approximately 20 minutes before the movie starts.2 hr 30 minOpening Apr 26

Advance Tickets

Pre-show and trailers run for approximately 20 minutes before the movie starts.2 hr 14 minPG13Released Feb 16

Get Tickets

Pre-show and trailers run for approximately 20 minutes before the movie starts.1 hr 50 minPG13Released Mar 16

Get Tickets

Pre-show and trailers run for approximately 20 minutes before the movie starts.1 hr 50 minPGReleased Mar 16

Get Tickets

Pre-show and trailers run for approximately 20 minutes before the movie starts.1 hr 33 minRReleased Feb 23

Get Tickets

Pre-show and trailers run for approximately 20 minutes before the movie starts.1 hr 25 minRReleased Mar 9

Get Tickets

Pre-show and trailers run for approximately 20 minutes before the movie starts.2 hr 20 minRReleased Mar 2

Get Tickets

Not finding what you're looking for?

Pre-show and trailers run for approximately 20 minutes before the movie starts.1 hr 49 minPGReleased Mar 9

Get Tickets

Pre-show and trailers run for approximately 20 minutes before the movie starts.1 hr 58 minPG13Released Mar 16

Get Tickets