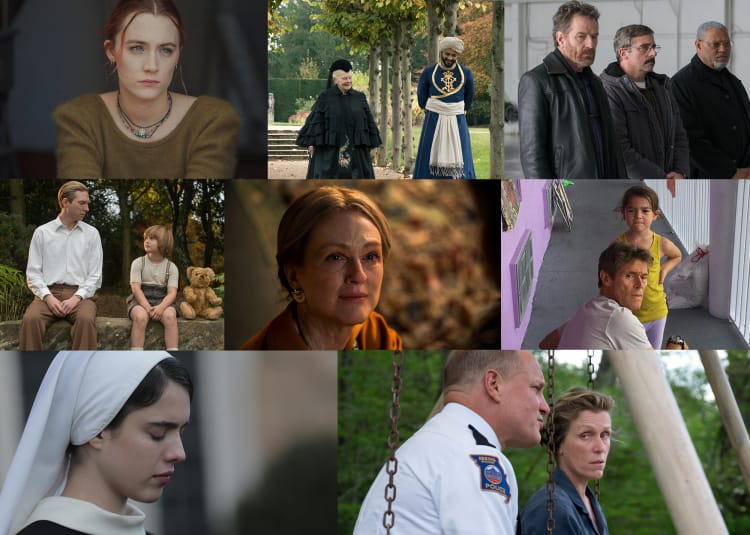 Fill Up on Indie Films This Month
November is the most grateful month of the year, and we're giving thanks for new releases, from dramas to comedies and more. Feast your eyes on our fulfilling indie films, playing at an AMC near you.
Cast & Crew
Melissa Leo

Actor

Melissa Leo was born on September 14, 1960 in New York City, New York, USA as Melissa Chessington Leo. She is an actress and producer, known for The Fighter (2010), 21 Grams (2003) and Oblivion (2013).

View Full Bio
Cast & Crew photos provided by TMDb.
Pre-show and trailers run for approximately 20 minutes before the movie starts.2 hr 8 minPG13Opening Jun 22

Advance Tickets

Pre-show and trailers run for approximately 20 minutes before the movie starts.5 hr 30 minPG13Released Jun 21

Get Tickets

Pre-show and trailers run for approximately 20 minutes before the movie starts.1 hr 40 minRReleased Jun 15

Get Tickets

Pre-show and trailers run for approximately 20 minutes before the movie starts.2 hr RReleased May 18

Get Tickets

Pre-show and trailers run for approximately 20 minutes before the movie starts.2 hr 6 minRReleased Jun 8

Get Tickets

Pre-show and trailers run for approximately 20 minutes before the movie starts.2 hr 15 minPG13Released May 25

Get Tickets

Pre-show and trailers run for approximately 20 minutes before the movie starts.1 hr 56 minRReleased Jun 13

Get Tickets

Pre-show and trailers run for approximately 20 minutes before the movie starts.2 hr 30 minPG13Released Apr 27

Get Tickets

Not finding what you're looking for?

Pre-show and trailers run for approximately 20 minutes before the movie starts.1 hr 50 minPG13Released Jun 8

Get Tickets

Pre-show and trailers run for approximately 20 minutes before the movie starts.2 hr 6 minPGReleased Jun 15

Get Tickets