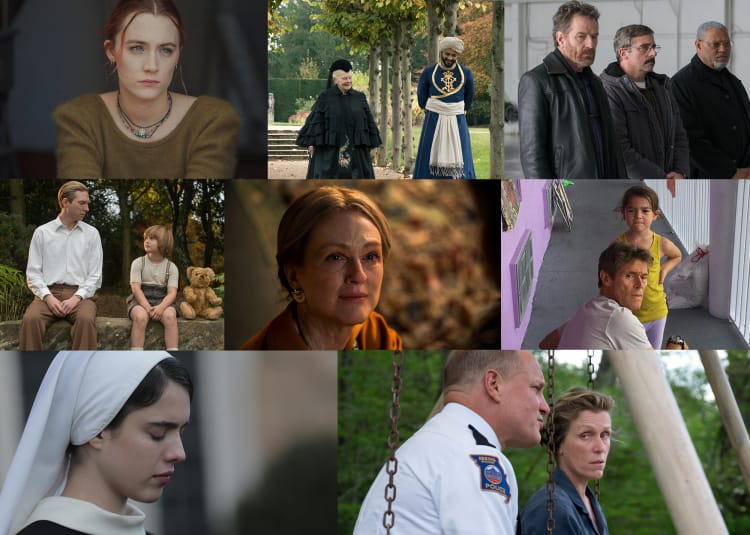 Fill Up on Indie Films This Month
November is the most grateful month of the year, and we're giving thanks for new releases, from dramas to comedies and more. Feast your eyes on our fulfilling indie films, playing at an AMC near you.
Cast & Crew
Melissa Leo

Actor

Melissa Chessington Leo is an American actress. She is known for her Academy Award-winning performance in the 2010 film The Fighter (2010). She was born on September 14, 1960, in New York City. Leo starred as the mother of boxer Micky Ward in the 2010 film The Fighter, also starring Mark Wahlberg. The role garnered her both Golden Globe (Best Supporting Actress) and Oscar awards. Other accolades include award nominations for the film Frozen River (2008) and the HBO series Mildred Pierce.

More
Cast & Crew photos provided by TMDb.
Please allow approximately 20 extra minutes for pre-show and trailers before the show starts.1 hr 33 minRReleased Apr 19

Get Tickets

Please allow approximately 20 extra minutes for pre-show and trailers before the show starts.1 hr 56 minPGReleased Apr 17

Get Tickets

Please allow approximately 20 extra minutes for pre-show and trailers before the show starts.1 hr 48 minPG13Released Apr 12

Get Tickets

Please allow approximately 20 extra minutes for pre-show and trailers before the show starts.2 hr 1 minRReleased Apr 12

Get Tickets

Please allow approximately 20 extra minutes for pre-show and trailers before the show starts.1 hr 35 minPGReleased Apr 12

Get Tickets

Please allow approximately 20 extra minutes for pre-show and trailers before the show starts.1 hr 55 minPGReleased Mar 29

Get Tickets

Please allow approximately 20 extra minutes for pre-show and trailers before the show starts.2 hr 4 minPG13Released Mar 8

Get Tickets

Please allow approximately 20 extra minutes for pre-show and trailers before the show starts.1 hr 56 minRReleased Mar 22

Get Tickets

Not finding what you're looking for?

Please allow approximately 20 extra minutes for pre-show and trailers before the show starts.1 hr 16 minGReleased Apr 17

Get Tickets

Please allow approximately 20 extra minutes for pre-show and trailers before the show starts.2 hr 12 minPG13Released Apr 5

Get Tickets