More Trailers and Videos for Official Secrets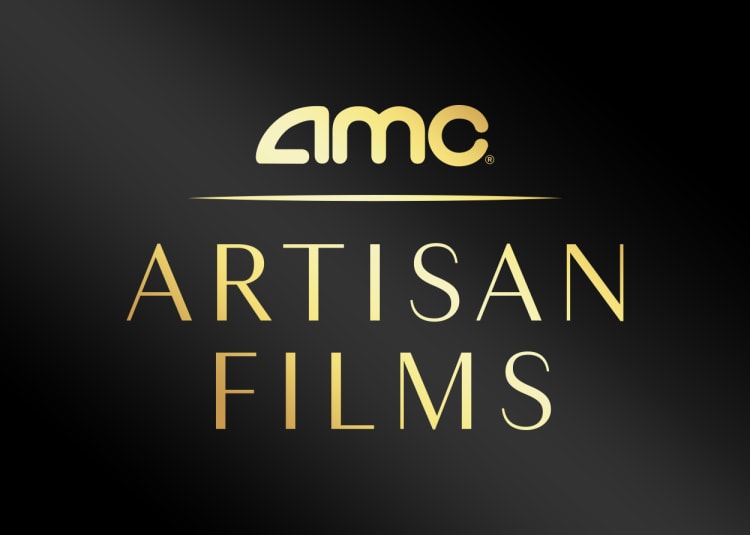 Introducing AMC Artisan Films
AMC Artisan Films is a new program that brings a curated gallery of the finest movies to AMC where everyone can enjoy them.
Cast & Crew
Ralph Fiennes

Actor

Actor Ralph Nathaniel Twisleton-Wykeham-Fiennes was born on December 22, 1962 in Suffolk, England, to Jennifer Anne Mary Alleyne (Lash), a novelist, and Mark Fiennes, a photographer. He is the eldest of six children. Four of his siblings are also in the arts: Martha Fiennes, a director; Magnus Fiennes, a musician; Sophie Fiennes, a producer; and Joseph Fiennes, an actor. He is of English, Irish, and Scottish origin. A noted Shakespeare interpreter, he first achieved success onstage at the Royal National Theatre. Fiennes first worked on screen in 1990 and then made his film debut in 1992 as Heathcliff in Emily Brontë's Wuthering Heights (1992), opposite Juliette Binoche. 1993 was his "breakout year". He had a major role in the controversial Peter Greenaway film The Baby of Mâcon (1993), with Julia Ormond, which was poorly received. Later that year he became known internationally for portraying the amoral Nazi concentration camp commandant Amon Goeth in Steven Spielberg's Schindler's List (1993). For this he was nominated for the Academy Award for Best Supporting Actor and the Golden Globe Award for Best Supporting Actor. He did not win, but did win the Best Supporting Actor BAFTA Award for the role, as well as Best Supporting Actor honors from numerous critics groups, including the National Society of Film Critics, and the New York, Chicago, Boston, and London Film Critics associations. His portrayal as Göth also earned him a spot on the American Film Institute's list of Top 50 Film Villains. To look suitable to represent Goeth, Fiennes gained weight, but he managed to shed it afterwards. In 1994, he portrayed American academic Charles Van Doren in Quiz Show (1994). In 1996, he was nominated for the Academy Award for Best Actor for his performance as Count Almásy the World War II epic romance, and another Best Picture winner, Anthony Minghella's The English Patient (1996), in which he starred with Kristin Scott Thomas. He also received BAFTA and Golden Globe nominations, as well as two Screen Actors Guild (SAG) Award nominations, one for Best Actor and another shared with the film's ensemble cast. Since then, Fiennes has been in a number of notable films, including Strange Days (1995), Oscar and Lucinda (1997), the animated The Prince of Egypt (1998), István Szabó's Sunshine (1999), Neil Jordan-directed films The End of the Affair (1999) and The Good Thief (2002), Red Dragon (2002), Maid in Manhattan (2002), The Constant Gardener (2005), In Bruges (2008), The Reader (2008), co-starring Kate Winslet, Kathryn Bigelow's Oscar®-winning The Hurt Locker (2008), Clash of the Titans (2010), Mike Newell's screen adaptation of Charles Dickens'Great Expectations (2012), with Helena Bonham Carter and Jeremy Irvine, and Wes Anderson's The Grand Budapest Hotel (2014). He is also known for his roles in major film franchises such as the Harry Potter film series (2005-2011), in which he played the evil Lord Voldemort. His nephew, Hero Fiennes Tiffin played Tom Riddle, the young Lord Voldemort, in Harry Potter and the Half-Blood Prince (2009). Ralph also appears in the James Bond series, in which he has played M, starting with the 2012 film Skyfall (2012). In 2011, Fiennes made his directorial debut with his film adaptation of Shakespeare's tragedy political thriller Coriolanus (2011), in which he also played the title character, opposite Gerard Butler and Vanessa Redgrave. Fiennes has won a Tony Award for playing Prince Hamlet on Broadway. In 2015, Fiennes played a music producer in Luca Guadagnino's A Bigger Splash (2015), starring opposite Tilda Swinton and Matthias Schoenaerts, and in 2016, Fiennes starred in Joel and Ethan Coen's Hail, Caesar! (2016). Since 1999, Fiennes has served as an ambassador for UNICEF UK.

More

Matt Smith

Actor

Matt Smith is an English actor who shot to fame in the UK aged 26 when he was cast by producer Steven Moffat as the Eleventh Doctor in the BBC's iconic science-fiction adventure series Doctor Who (2005). Matthew Robert Smith was born and raised in Northampton, the son of Lynne (Fidler) and David Smith. He was educated at Northampton School For Boys. He studied Drama and Creative Writing at the University of East Anglia. He got into acting through the National Youth Theatre and performed with the Royal Court and the National Theatre. Smith made his television debut in Sally Lockhart Mysteries: The Ruby in the Smoke (2006) and won several further roles on television but was largely unknown when he was announced as the surprise choice for the role of the Eleventh Doctor in Doctor Who. He was younger than any other actor to have taken the role (Peter Davison was previously the youngest, aged 29 when he was cast in 1981). Smith starred in 49 episodes of Doctor Who (three short of his predecessor, David Tennant). He left in the momentous 50th anniversary year of the Doctor Who legend in 2013, which included starring in the 50th anniversary special, The Day of the Doctor (2013), which found him acting with Tennant, guest star John Hurt and the oldest living and longest-serving actor to play the Doctor, Tom Baker. Since leaving Doctor Who, Smith has launched himself into a film career.

More

Rhys Ifans

Actor

Rhys Ifans was born and raised in Haverfordwest, Pembrokeshire, Wales, the son of teacher parents, Beti Wyn (Davies) and Eirwyn Evans. He was educated in two Welsh language schools - Ysgol Pentrecelyn, where his mother taught, and Ysgol Maes Garmon. During his childhood, Ifans showed an interest in performing and attended youth acting school. He went on to train at the Guildhall School of Music and Drama in London. Ifans made his small screen debut as the host of Welsh children's TV show, Stwnsh. Various roles in theater and Welsh language television also followed. His breakthrough on the big screen came in the British hit Twin Town (1997), where he acting alongside his younger brother Llyr Ifans. More film success followed, notably as Hugh Grant's scruffy housemate in Notting Hill (1999). Other projects include Dancing at Lughnasa (1998) , Little Nicky (2000), Enduring Love (2004), Elizabeth: The Golden Age (2007), Harry Potter and the Deathly Hallows: Part 1 (2010) and The Amazing Spider-Man (2012). In 2004, he played iconic British comedian Peter Cook in the TV film Not Only But Always (2004). His performance earned him an Emmy nomination and a BAFTA award for Best Actor.

More
Cast & Crew photos provided by TMDb.