Now Available On Demand
Official Secrets
More Trailers and Videos for Official Secrets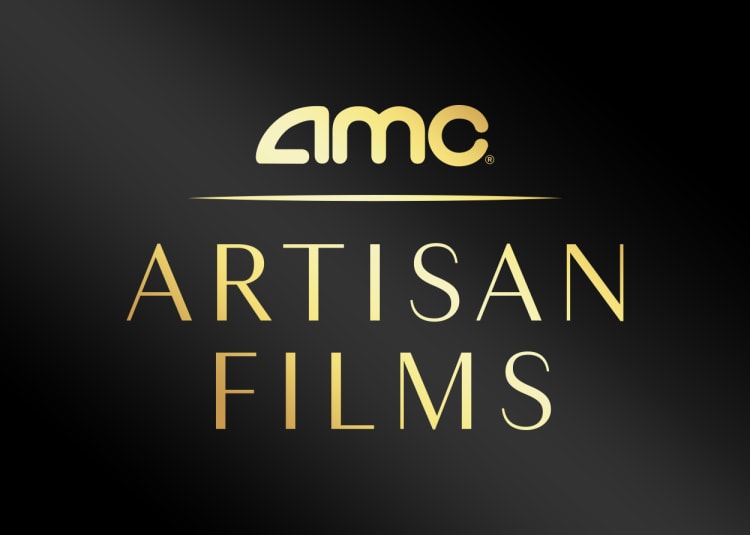 Introducing AMC Artisan Films
AMC Artisan Films is a new program that brings a curated gallery of the finest movies to AMC where everyone can enjoy them.
Cast & Crew
Keira Knightley

Actor

Keira Christina Knightley was born March 26, 1985 in the South West Greater London suburb of Richmond. She is the daughter of actor Will Knightley and actress turned playwright Sharman Macdonald. An older brother, Caleb Knightley, was born in 1979. Her father is English, while her Scottish-born mother is of Scottish and Welsh origin. Brought up immersed in the acting profession from both sides - writing and performing - it is little wonder that the young Keira asked for her own agent at the age of three. She was granted one at the age of six and performed in her first TV role as "Little Girl" in Royal Celebration (1993), aged seven. It was discovered at an early age that Keira had severe difficulties in reading and writing. She was not officially dyslexic as she never sat the formal tests required of the British Dyslexia Association. Instead, she worked incredibly hard, encouraged by her family, until the problem had been overcome by her early teens. Her first multi-scene performance came in A Village Affair (1995), an adaptation of the lesbian love story by Joanna Trollope. This was followed by small parts in the British crime series The Bill (1984), an exiled German princess in The Treasure Seekers (1996) and a much more substantial role as the young "Judith Dunbar" in Giles Foster's adaptation of Rosamunde Pilcher's novel Coming Home (1998), alongside Peter O'Toole, Penelope Keith and Joanna Lumley. The first time Keira's name was mentioned around the world was when it was revealed (in a plot twist kept secret by director George Lucas) that she played Natalie Portman's decoy "Padme" to Portman's "Amidala" in Star Wars: Episode I - The Phantom Menace (1999). It was several years before agreement was reached over which scenes featured Keira as the queen and which featured Natalie! Keira had no formal training as an actress and did it out of pure enjoyment. She went to an ordinary council-run school in nearby Teddington and had no idea what she wanted to do when she left. By now, she was beginning to receive far more substantial roles and was starting to turn work down as one project and her schoolwork was enough to contend with. She reappeared on British television in 1999 as "Rose Fleming" in Alan Bleasdale's faithful reworking of Charles Dickens' Oliver Twist (1999), and traveled to Romania to film her first title role in Walt Disney's Princess of Thieves (2001) in which she played Robin Hood's daughter, Gwyn. Keira's first serious boyfriend was her Princess of Thieves (2001) co-star Del Synnott, and they later co-starred in Peter Hewitt's 'work of fart' Thunderpants (2002). Nick Hamm's dark thriller The Hole (2001) kept her busy during 2000, and featured her first nude scene (15 at the time, the film was not released until she was 16 years old). In the summer of 2001, while Keira studied and sat her final school exams (she received six A's), she filmed a movie about an Asian girl's (Parminder Nagra) love for football and the prejudices she has to overcome regarding both her culture and her religion). Bend It Like Beckham (2002) was a smash hit in football-mad Britain but it had to wait until another of Keira's films propelled it to the top end of the US box office. Bend It Like Beckham (2002) cost just £3.5m to make, and nearly £1m of that came from the British Lottery. It took £11m in the UK and has since gone on to score more than US$76m worldwide. Meanwhile, Keira had started A-levels at Esher College, studying Classics, English Literature and Political History, but continued to take acting roles which she thought would widen her experience as an actress. The story of a drug-addicted waitress and her friendship with the young son of a drug-addict, Pure (2002), occupied Keira from January to March 2002. Also at this time, Keira's first attempt at Shakespeare was filmed. She played "Helena" in a modern interpretation of a scene from "A Midsummer Night's Dream" entitled The Seasons Alter (2002). This was commissioned by the environmental organization "Futerra", of which Keira's mother is patron. Keira received no fee for this performance or for another short film, New Year's Eve (2002), by award-winning director Col Spector. But it was a chance encounter with producer Andy Harries at the London premiere of Bridget Jones's Diary (2001) which forced Keira to leave her studies and pursue acting full-time. The meeting lead to an audition for the role of "Larisa Feodorovna Guishar" - the classic heroine of Boris Pasternak's novel Doctor Zhivago (2002), played famously in the David Lean movie by Julie Christie. This was to be a big-budget TV movie with a screenplay written by Andrew Davies. Keira won the part and the mini-series was filmed throughout the Spring of 2002 in Slovakia, co-starring Sam Neill and Hans Matheson as "Yuri Zhivago". Keira rounded off 2002 with a few scenes in the first movie to be directed by Blackadder and Vicar of Dibley writer Richard Curtis. Called Love, Actually (2003), Keira played "Juliet", a newlywed whose husband's Best Man is secretly besotted with her. A movie filmed after Love, Actually (2003) but released before it was to make the world sit up and take notice of this beautiful fresh-faced young actress with a cute British accent. It was a movie which Keira very nearly missed out on, altogether. Auditions were held in London for a new blockbuster movie called Pirates of the Caribbean: The Curse of the Black Pearl (2003), but heavy traffic in the city forced Keira to be tagged on to the end of the day's auditions list. It helped - she got the part. Filming took place in Los Angeles and the Caribbean from October 2002 to March 2003 and was released to massive box office success and almost universal acclaim in the July of that year. Meanwhile, a small British film called Bend It Like Beckham (2002) had sneaked onto a North American release slate and was hardly setting the box office alight. But Keira's dominance in "Pirates" had set tongues wagging and questions being asked about the actress playing "Elizabeth Swann". Almost too late, "Bend It"'s distributors realized one of its two stars was the same girl whose name was on everyone's lips due to "Pirates", and took the unusual step of re-releasing "Bend It" to 1,000 screens across the US, catapulting it from no. 26 back up to no. 12. "Pirates", meanwhile, was fighting off all contenders at the top spot, and stayed in the Top 3 for an incredible 21 weeks. It was perhaps no surprise, then, that Keira was on producer Jerry Bruckheimer's wanted list for the part of "Guinevere" in a planned accurate telling of the legend of "King Arthur". Filming took place in Ireland and Wales from June to November 2003. In July, Keira had become the celebrity face of British jeweller and luxury goods retailer, Asprey. At a photoshoot for the company on Long Island New York in August, Keira met and fell in love with Northern Irish model Jamie Dornan. King Arthur (2004) was released in July 2004 to lukewarm reviews. It seems audiences wanted the legend after all, and not necessarily the truth. Keira became the breakout star and 'one to watch in 2004' throughout the world's media at the end of 2003. Keira's 2004 started off in Scotland and Canada filming John Maybury's time-travelling thriller The Jacket (2005) with Oscar-winner Adrien Brody. A planned movie of Deborah Moggach's novel, "Tulip Fever", about forbidden love in 17th Century Amsterdam, was canceled in February after the British government suddenly closed tax loopholes which allowed filmmakers to claw back a large proportion of their expenditure. Due to star Keira and Jude Law in the main roles, the film remains mothballed. Instead, Keira spent her time wisely, visiting Ethiopia on behalf of the "Comic Relief" charity, and spending summer at various grandiose locations around the UK filming what promises to be a faithful adaptation of Jane Austen's classic novel Pride & Prejudice (2005), alongside Matthew Macfadyen as "Mr. Darcy", and with Donald Sutherland and Judi Dench in supporting roles. In October 2004, Keira received her first major accolade, the Hollywood Film Award for Best Breakthrough Actor - Female, and readers of Empire Magazine voted her the Sexiet Movie Star Ever. The remainder of 2004 saw Keira once again trying a completely new genre, this time the part-fact, part-fiction life story of model turned bounty hunter Domino (2005). 2005 started with the premiere of The Jacket (2005) at the Sundance Film Festival, with the US premiere in LA on February 28th. Much of the year was then spent in the Caribbean filming both sequels to Pirates Of The Caribbean. Keira's first major presenting role came in a late-night bed-in comedy clip show for Comic Relief with presenter Johnny Vaughan. In late July, promotions started for the September release of Pride & Prejudice (2005), with British fans annoyed to learn that the US version would end with a post-marriage kiss, but the European version would not. Nevertheless, when the movie opened in September on both sides of the Atlantic, Keira received her greatest praise thus far in her career, amid much talk of awards. It spent three weeks at No. 1 in the UK box office. Domino (2005) opened well in October, overshadowed by the death of Domino Harvey earlier in the year. Keira received Variety's Personality Of The Year Award in November, topped the following month by her first Golden Globe nomination, for Pride & Prejudice (2005). KeiraWeb.com exclusively announced that Keira would play Helene Joncour in an adaptation of Alessandro Baricco's novella Silk (2007). Pride & Prejudice (2005) garnered six BAFTA nominations at the start of 2006, but not Best Actress for Keira, a fact which paled soon after by the announcement she had received her first Academy Award nomination, the third youngest Best Actress Oscar hopeful. A controversial nude Vanity Fair cover of Keira and Scarlett Johansson kept the press busy up till the Oscars, with Reese Witherspoon taking home the gold man in the Best Actress category, although Keira's Vera Wang dress got more media attention. Keira spent early summer in Europe filming Silk (2007) opposite Michael Pitt, and the rest of the summer in the UK filming Atonement (2007), in which she plays Cecilia Tallis, and promoting the new Pirates movie (her Ellen Degeneres interview became one of the year's Top 10 'viral downloads'). Pirates Of The Caribbean: Dead Man's Chest (2006) broke many box office records when it opens worldwide in July, becoming the third biggest movie ever by early September. Keira sued British newspaper The Daily Mail in early 2007 after her image in a bikini accompanied an article about a woman who blamed slim celebrities for the death of her daughter from anorexia. The case was settled and Keira matched the settlement damages and donated the total amount to an eating disorder charity. Keira filmed a movie about the life of Dylan Thomas, The Edge Of Love (2008) with a screenplay written by her mother Sharman Macdonald. Her co-star Lindsay Lohan pulled out just a week before filming began, and was replaced by Sienna Miller. What was announced to be Keira's final Pirates movie in the franchise, Pirates Of The Caribbean: At World's End (2007), opened strongly in June, rising to all-time fifth biggest movie by July. Atonement (2007) opened the Venice Film Festival in August, and opened worldwide in September, again to superb reviews for Keira. Meanwhile, Silk (2007) opened in September on very few screens and disappeared without a trace. Keira spent the rest of the year filming The Duchess (2008), the life story of Georgiana, Duchess of Devonshire, based on Amanda Foreman's award-winning biography of the distant relation of Princess Diana. The year saw more accolades and poll-topping for Keira than ever before, including Women's Beauty Icon 2007 and gracing the covers of all the top-selling magazines. She won Best Actress for Atonement (2007) at the Variety Club Of Great Britain Showbiz Awards, and ended the year with her second Golden Globe nomination. Christmas Day saw - or rather heard - Keira on British TV screens in a new Robbie The Reindeer animated adventure, with DVD proceeds going to Comic Relief. At the start of 2008, Keira received her first BAFTA nomination - Best Actress for Atonement, and the movie wins Best Film: Drama at the Golden Globes. Seven Academy Award nominations for Atonement soon follow. Keira wins Best Actress for her role as Cecilia Tallis at the Empire Film Awards. In May, Keira's first Shakespearean role is announced, when she is confirmed to play Cordelia in a big-screen version of King Lear, alongside Naomi Watts and Gwyneth Paltrow, with Sir Anthony Hopkins as the titular monarch. After two years of rumours, it is confirmed that Keira is on the shortlist to play Eliza Doolittle in a new adaptation of My Fair Lady. The Edge Of Love opens the Edinburgh Film Festival on June 18th, and opens on limited release in the UK and US. A huge round of promotions for The Duchess occurs throughout the summer, with cast and crew trying to play down the marketers' decision to draw parallels between the duchess and Princess Diana. Keira attends the UK and US premieres and Toronto Film Festival within the first week of September. The Duchess opens strongly on both sides of the Atlantic. Two more movies were confirmed for Keira during September - a tale of adultery called Last Night (2010), and a biopic of author F Scott Fitzgerald entitled The Beautiful and the Damned. Keira spent October on the streets of New York City filming Last Night alongside Sam Worthington and Guillaume Canet. Keira helped to promote the sixtieth anniversary of the UN's Declaration of Human Rights, by contributing to a series of short films produced to mark the occasion. In January 2009 it was announced Keira had signed to play a reclusive actress in an adaptation of Ken Bruen's novel London Boulevard (2010), co-starring Colin Farrell. Keira continues her close ties with the Comic Relief charity by helping to launch their British icons T-shirts campaign. In the same week King Lear was revealed to have been shelved, it was announced that Keira would instead star alongside her Pride & Prejudice co-star Carey Mulligan in an adaptation of Kazuo Ishiguro's novel Never Let Me Go (2010). A new short film emerges in March, recorded in the January of 2008 in which Keira plays a Fairy! The Continuing and Lamentable Saga of the Suicide Brothers (2009) was written by Keira's boyfriend Rupert Friend and actor Tom Mison. It went to be shown at the London Film Festival in October and won Best Comedy Short at the New Hampshire Film Festival. Keira continued to put her celebrity to good use in 2009 with a TV commercial for WomensAid highlighting domestic abuse against women. Unfortunately, UK censors refused to allow its broadcast and it can only be viewed on YouTube. May and June saw Keira filming Never Let Me Go (2010) and London Boulevard (2010) back-to-back. In October, a new direction for Keira's career emerged, when it was announced she would appear on the London stage in her West End debut role as Jennifer, in a reworking of Moliere's The Misanthrope, starring Damian Lewis and Tara Fitzgerald. More than $2m of ticket sales followed in the first four days, before even rehearsals had begun! The play ran from December to March at London's Comedy Theatre.

More

Ralph Fiennes

Actor

Actor Ralph Nathaniel Twisleton-Wykeham-Fiennes was born on December 22, 1962 in Suffolk, England, to Jennifer Anne Mary Alleyne (Lash), a novelist, and Mark Fiennes, a photographer. He is the eldest of six children. Four of his siblings are also in the arts: Martha Fiennes, a director; Magnus Fiennes, a musician; Sophie Fiennes, a producer; and Joseph Fiennes, an actor. He is of English, Irish, and Scottish origin. A noted Shakespeare interpreter, he first achieved success onstage at the Royal National Theatre. Fiennes first worked on screen in 1990 and then made his film debut in 1992 as Heathcliff in Emily Brontë's Wuthering Heights (1992), opposite Juliette Binoche. 1993 was his "breakout year". He had a major role in the controversial Peter Greenaway film The Baby of Mâcon (1993), with Julia Ormond, which was poorly received. Later that year he became known internationally for portraying the amoral Nazi concentration camp commandant Amon Goeth in Steven Spielberg's Schindler's List (1993). For this he was nominated for the Academy Award for Best Supporting Actor and the Golden Globe Award for Best Supporting Actor. He did not win, but did win the Best Supporting Actor BAFTA Award for the role, as well as Best Supporting Actor honors from numerous critics groups, including the National Society of Film Critics, and the New York, Chicago, Boston, and London Film Critics associations. His portrayal as Göth also earned him a spot on the American Film Institute's list of Top 50 Film Villains. To look suitable to represent Goeth, Fiennes gained weight, but he managed to shed it afterwards. In 1994, he portrayed American academic Charles Van Doren in Quiz Show (1994). In 1996, he was nominated for the Academy Award for Best Actor for his performance as Count Almásy the World War II epic romance, and another Best Picture winner, Anthony Minghella's The English Patient (1996), in which he starred with Kristin Scott Thomas. He also received BAFTA and Golden Globe nominations, as well as two Screen Actors Guild (SAG) Award nominations, one for Best Actor and another shared with the film's ensemble cast. Since then, Fiennes has been in a number of notable films, including Strange Days (1995), Oscar and Lucinda (1997), the animated The Prince of Egypt (1998), István Szabó's Sunshine (1999), Neil Jordan-directed films The End of the Affair (1999) and The Good Thief (2002), Red Dragon (2002), Maid in Manhattan (2002), The Constant Gardener (2005), In Bruges (2008), The Reader (2008), co-starring Kate Winslet, Kathryn Bigelow's Oscar®-winning The Hurt Locker (2008), Clash of the Titans (2010), Mike Newell's screen adaptation of Charles Dickens'Great Expectations (2012), with Helena Bonham Carter and Jeremy Irvine, and Wes Anderson's The Grand Budapest Hotel (2014). He is also known for his roles in major film franchises such as the Harry Potter film series (2005-2011), in which he played the evil Lord Voldemort. His nephew, Hero Fiennes Tiffin played Tom Riddle, the young Lord Voldemort, in Harry Potter and the Half-Blood Prince (2009). Ralph also appears in the James Bond series, in which he has played M, starting with the 2012 film Skyfall (2012). In 2011, Fiennes made his directorial debut with his film adaptation of Shakespeare's tragedy political thriller Coriolanus (2011), in which he also played the title character, opposite Gerard Butler and Vanessa Redgrave. Fiennes has won a Tony Award for playing Prince Hamlet on Broadway. In 2015, Fiennes played a music producer in Luca Guadagnino's A Bigger Splash (2015), starring opposite Tilda Swinton and Matthias Schoenaerts, and in 2016, Fiennes starred in Joel and Ethan Coen's Hail, Caesar! (2016). Since 1999, Fiennes has served as an ambassador for UNICEF UK.

More

Matt Smith

Actor

Matt Smith is an English actor who shot to fame in the UK aged 26 when he was cast by producer Steven Moffat as the Eleventh Doctor in the BBC's iconic science-fiction adventure series Doctor Who (2005). Matthew Robert Smith was born and raised in Northampton, the son of Lynne (Fidler) and David Smith. He was educated at Northampton School For Boys. He studied Drama and Creative Writing at the University of East Anglia. He got into acting through the National Youth Theatre and performed with the Royal Court and the National Theatre. Smith made his television debut in Sally Lockhart Mysteries: The Ruby in the Smoke (2006) and won several further roles on television but was largely unknown when he was announced as the surprise choice for the role of the Eleventh Doctor in Doctor Who. He was younger than any other actor to have taken the role (Peter Davison was previously the youngest, aged 29 when he was cast in 1981). Smith starred in 49 episodes of Doctor Who (three short of his predecessor, David Tennant). He left in the momentous 50th anniversary year of the Doctor Who legend in 2013, which included starring in the 50th anniversary special, The Day of the Doctor (2013), which found him acting with Tennant, guest star John Hurt and the oldest living and longest-serving actor to play the Doctor, Tom Baker. Since leaving Doctor Who, Smith has launched himself into a film career.

More

Rhys Ifans

Actor

Rhys Ifans was born and raised in Haverfordwest, Pembrokeshire, Wales, the son of teacher parents, Beti Wyn (Davies) and Eirwyn Evans. He was educated in two Welsh language schools - Ysgol Pentrecelyn, where his mother taught, and Ysgol Maes Garmon. During his childhood, Ifans showed an interest in performing and attended youth acting school. He went on to train at the Guildhall School of Music and Drama in London. Ifans made his small screen debut as the host of Welsh children's TV show, Stwnsh. Various roles in theater and Welsh language television also followed. His breakthrough on the big screen came in the British hit Twin Town (1997), where he acting alongside his younger brother Llyr Ifans. More film success followed, notably as Hugh Grant's scruffy housemate in Notting Hill (1999). Other projects include Dancing at Lughnasa (1998) , Little Nicky (2000), Enduring Love (2004), Elizabeth: The Golden Age (2007), Harry Potter and the Deathly Hallows: Part 1 (2010) and The Amazing Spider-Man (2012). In 2004, he played iconic British comedian Peter Cook in the TV film Not Only But Always (2004). His performance earned him an Emmy nomination and a BAFTA award for Best Actor.

More
Cast & Crew photos provided by TMDb.