A better reality awaits.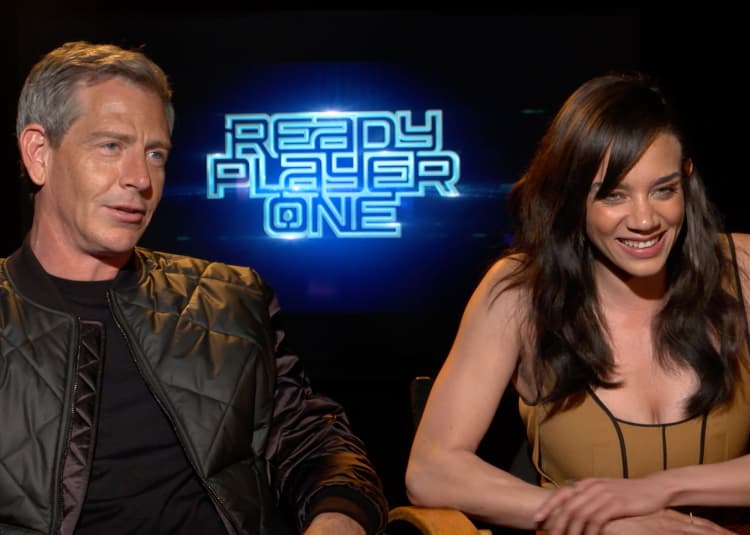 Friendship, Hope and Love
You don't need to be a fan of video games or the book to be moved by the message of READY PLAYER ONE. The stars share why the film is fun for all ages, mixing 80's nostalgia with futuristic ideas.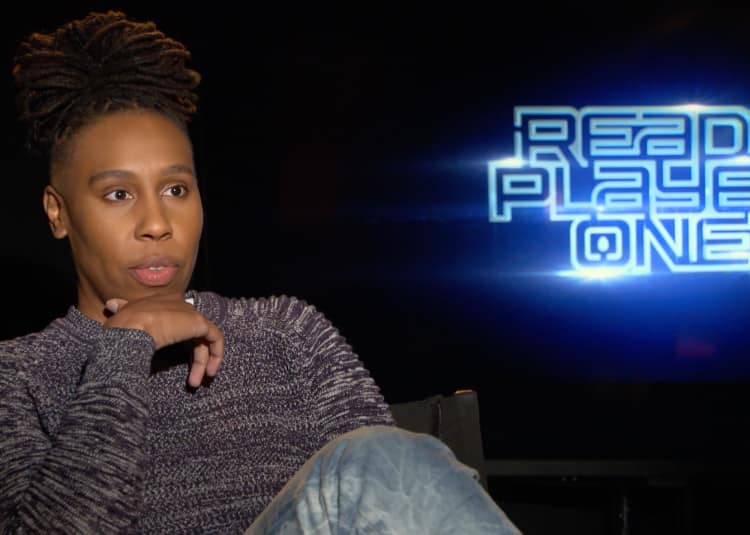 Feel Like You're Part of the Ride
Certain films have to be seen on the big screen with fellow movie lovers — READY PLAYER ONE is one of those films. Hear the stars discuss the stunning visuals and the dualities of their characters.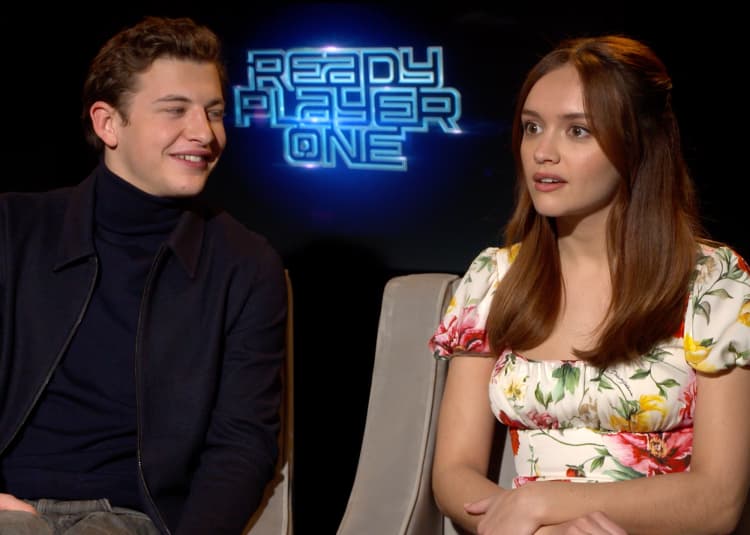 READY PLAYER ONE Q&A: Press Play
We challenged the cast of READY PLAYER ONE to a quick round of Friday Five. Hear about their favorite arcade video games, Spielberg films and more, and get your tickets to READY PLAYER ONE today.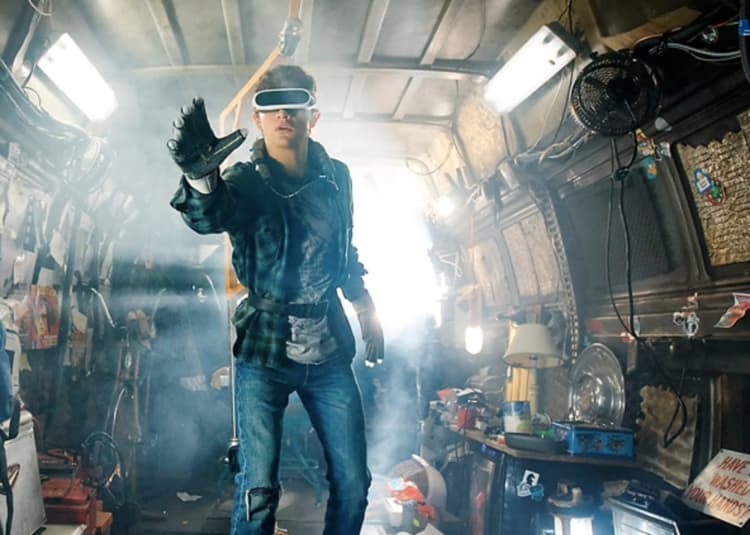 Ready Player One: 80s Films Prep
Steven Spielberg's new film is dripping in nostalgia, and here are some of the major touchstones.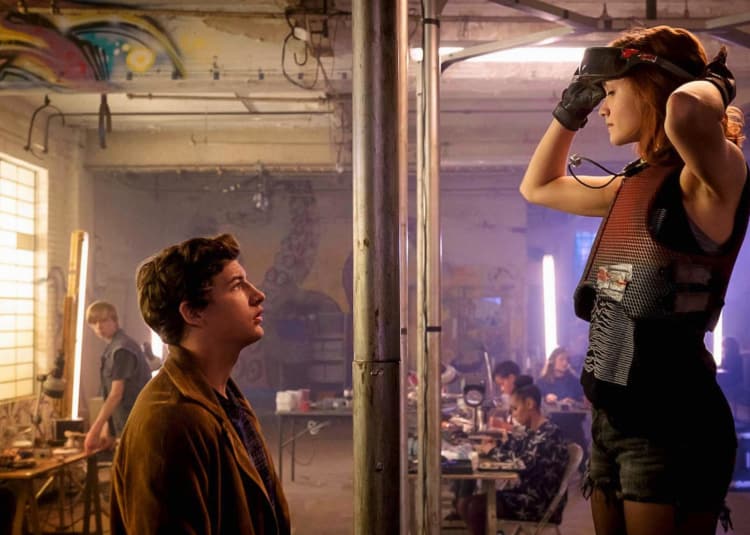 Could 'Ready Player One' Be #1?
The Steven Spielberg directed Ready Player One is about to be released and early reviews of the film are overwhelmingly positive. So, could Ready Player One dominate the box office heading into April?
Cast & Crew
OLIVIA COOKE

Art3mis/Samantha

Olivia Cooke was born and raised in Oldham, a former textile manufacturing town in Greater Manchester, North West England. She comes from a family of non-actors; her father, John, is a retired police officer, and her mother is a sales representative. Cooke attended Royton and Crompton Secondary School and studied drama at Oldham Sixth Form College, leaving before the end of her A-levels to star in Blackout. At a young age, Cooke practised ballet and gymnastics. She started acting when she was 8 years old at an after-school drama programme in her hometown, called the Oldham Theatre Workshop. For years, Cooke performed only as part of the ensemble, until she was 17, when she starred as Maria in Oldham Sixth Form College's production of West Side Story. Soon after, Cooke landed her first and last leading role for the Oldham Theatre, in Prom: The Musical, a remake of Cinderella. When she was 14, Cooke secured her first local talent agent in Manchester, who placed her in a number of commercials. In 2012, she appeared in the One Direction "Autumn Term" Tour Video as a student getting a piggyback ride on Harry Styles. During her audition for this bit part, Cooke entertained the producers by performing a split.

View Full Bio

TYE SHERIDAN

Parzival/Wade

Having been named one of Variety's 10 Actors to Watch, Tye Sheridan has emerged as one of Hollywood's most sought after young talents. Most recently, he was seen in Bryan Singer's highly anticipated film X-Men: Apocalypse (2016), release on May 27, 2016. He starred as young Cyclops alongside a star studded cast including Jennifer Lawrence, James McAvoy, Michael Fassbender, Oscar Isaac and Olivia Munn. He will also be seen as the lead in the psychological thriller Detour (2016), opposite Emory Cohen and Bel Powley, which was acquired by Magnet Releasing shortly after the film premiered at the 2016 Tribeca Film Festival. Tye Kayle Sheridan was born in Elkhart, Texas, to Stephanie (Wright), a beauty salon owner, and Bryan Sheridan, a UPS employee. Tye had almost no acting experience when he was cast in a breakthrough role for Terrence Malick's movie The Tree of Life (2011) opposite Brad Pitt, Sean Penn and Jessica Chastain. The film won the 2011 Palme d'Or at the Cannes Film Festival and the 2011 Gotham Award for Best Picture, in addition to three Academy Award nominations. He was also featured in IndieWire's "Top 25 Filmmakers and Actors" of 2011. Sheridan won the 2013 Marcello Mastroianni Award at the Venice Film Festival for his captivating performance in the Southern drama Joe (2013) opposite Nicolas Cage. That same year, he was recognized by numerous film critics for his starring role in Jeff Nichol's coming-of-age drama Mud (2012) opposite Matthew McConaughey and Reese Witherspoon. He received a 2014 Critics' Choice nomination for Best Young Actor and the cast was honored with the 2014 Robert Altman Award at the Independent Spirit Awards. He had three films at the 2015 Sundance Film Festival: The Stanford Prison Experiment (2015), based on a shocking real-life psychological experiment; Rodrigo Garcia's Last Days in the Desert (2015) co-starring Ewan McGregor and the indie drama Entertainment (2015) starring alongside Michael Cera and John C. Reilly. These riveting performances were followed by a starring role opposite John Travolta in the crime thriller The Forger, Paramount's horror comedy Scouts Guide to the Zombie Apocalypse (2015), in addition to Gilles Paquet-Brenner's adaptation of Gillian Flynn's mystery novel Dark Places (2015) alongside Charlize Theron, Chloë Grace Moretz and Nicholas Hoult. Sheridan recently wrapped production for Alexandre Moors' film adaptation of Kevin Power's novel "The Yellow Birds" alongside Jennifer Aniston, Alden Ehrenreich and Jack Huston. The film centers around two young soldiers who are taken under the wing of an older sergeant after being deployed to Iraq.

View Full Bio

T.J. Miller

i-R0k

A comedian. Improvisation, sketch and stand-up are his forte. Todd Joseph Miller was born in Denver, Colorado, to Leslie, a clinical psychologist, and Kent Miller, an attorney. He went to East High School, and college in Washington, D.C. There, he performed with the group receSs for 4 years, being the only person in his class out of 100 to audition and be accepted into the group. He remained the sole member of receSs until his junior year, when he was joined by Michael "Tuck The Ruckus" Tokaruk, an acclaimed comedian and equestrian, who taught T.J. how to ride a horse, a pastime he calls "droll." He met his future wife, Kate Gorney, when they performed in "A Chorus Line" in university production of the musical. She played The Ballerina (being an accomplished ballerina herself) and he played Richie, the African American character. He credits the casting to East High School, which was a primarily black and Latino high school, and also that no black people auditioned for the part. During his Time in the nation's capital, he studied classical acting at B.A.D.A in Oxford, England and circus arts at Frichess Theatre Urbain. He was outstanding in the field of Stilt Walking, but was never able to execute any trick, at all, on Trapeze. He is an accomplished Clown and Juggler, having mastered 5 ball juggling, over fifty 3-ball tricks, clubs, torches, knives, and his specialty (which garnered him a Magician Membership to The Magic Castle in Hollywood, CA) Cigar Boxes. After graduating with honors (a bachelor's degree in Psychology with a concentration in Persuasion Theory and Social Influence) he moved to Chicago where he began performing with independent improvisation teams such as the group Chuckle Sandwich, the i.o. house team Bullet Lounge, The sketch group Heavy Weight (with Mark Raterman, Nick Vatterott & Brady Novak). He toured with Second City for almost 2 years (though he was never a company member of the MainStage), and during that time he missed over 15 flights to various cities the company toured to. During his time in Chicago, he performed Standup every night for almost 4 years, never taking a night off even on Holidays. He became a regular at Chicago's famed alternative room The Lincoln Lodge, and only performed at Chicago's Zanies Comedy Club 3 times in 4 years, apparently because they had an aversion to his absurdist style. Miller's first appearance on television was on The Standard Deviants, a PBS show aimed at providing educational DVDs and programming for schools. He played a knight and a dinosaur detective. Proficient in every medium of comedy (he considers even 'acting' simply another medium of comedy) he is also a Voice Over Artist, having worked for Old Style, Mucinex, Cars.com among other brands as well as in feature films & animated television shows. In 2011 he produced a 42 track E.P. entitled "The Extended Play E.P." with Comedy Central Records, a Folk/Pop/Hip Hop concept album, which he describes as satirical; aimed at celebrities that cross over into other mediums they have no business being in simply because of their brand name (he also considers himself "a proponent of the semicolon, "it is underused and feared for no particular reason"). He then remixed this album with Illegal Art, a legitimate music label, enlisting the roster of artists on the label (including the godfather of sampling, "Steinski") the same year. According to him, this was to prove that the album, when given to actual musicians, became superior to the original, in addition to satirizing artists that remix one song and sell it to listeners multiple times. He considers his greatest performance to be his portrayal of Ranger Jones, in Yogi Bear 3D, which filmed in New Zealand and wrapped shortly before his seizure that led to the discovery of an AVM (which he alleges confirmed rather than initiated his Absurdist Philosophy). He has stated multiple times that it was the pinnacle of his artistic career, and that "it's in some ways comforting to have reached the pinnacle of his career so early on" and that is has been all downhill since that point. Aside from being a major proponent of Denver, his hometown, he has done extensive charity work and continues to visit East High School, where he did his first stand-up performance in drama class. He credits his teacher, Melody Duggan, for much of his success and thanked her specifically in his speech when he won a Critic's Choice Award for best supporting actor in a comedy series (For HBO's Silicon Valley). He frequently cites his compulsive and almost pathologically driven work ethic as an altruistic effort to distract people from the tragedy that permeates everyday life, and believed that comedy would be more of a contribution than psychology, since instead of affecting only at most a few hundred people dramatically, he can affect millions of people in small increments. He has publicly stated he believes "Comedians are the new philosophers" and that academic philosophers are no longer relevant. However, he is a student of philosophy and subscribes to the ethical philosophy of John Stuart Mill (Utilitarianism), which states that one should make the most amount happiness for the most amount of people, which he cites as one of the reasons he made the his decision to be a comedian. His stand-up (as of 2015) is aimed at "discussing Time and the release of the death anxiety." By the age of 33 he had read all of Nietzsche's works, and considers himself an Absurdist with philosophical roots in Nihilism. He resides in Los Angeles, where he struggles to make meaning in an uncertain world.

View Full Bio

Ben Mendelsohn

Sorrento

Despite his prominence in Hollywood as a character actor known for playing villains and criminals, Ben Mendelsohn has been a leading man in Australia since starting acting as a teenager. Paul Benjamin Mendelsohn was born in Melbourne, Australia, to Carole Ann (Ferguson), a nurse, and Frederick Arthur Oscar Mendelsohn, a medical researcher. Getting his start in television, including The Henderson Kids and the long running soap opera Neighbours, Mendelsohn broke out with his performance as an ill-fated juvenile delinquent in the acclaimed coming of age film The Year My Voice Broke. Mendelsohn won the best supporting actor award from the Australian Film Institute, his first of eight nominations. Mendelsohn went onto to become one of the most popular teen/young adult stars in Australia cinema, often rivaling other emerging talents of his generation, including Russell Crowe, Noah Taylor, and Guy Pearce, leading the Australian tabloid to nickname them "the Mouse Pack" in reference to the Rat Pack in America and Brit Pack in the UK, emerging at the same time. Among his peers, Mendelsohn seemed to corner the market on troubled, angry young men, thanks to his roles in Idiot Box, Metal Skin, and Nirvana Street Murder. But Mendelsohn also proved he was capable of being a romantic lead, starring in the comedies The Big Steal, Cosi, Spotswood, and Amy. In the 1990s, Mendelsohn appeared in just one "Hollywood" film, the action film Vertical Limit, as one of two daredevil climbers on a rescue mission, often providing the film's comic relief. The film failed to find an audience and Mendelsohn returned to Australia, where he primarily worked in theater and television, despite earning best actor nominations from the Australian Film Institute and Australian Film Critics Circle for the drama Mullet, as a prodigal son returning to his small town. He also took steps to work in more international films such as The New World, Knowing and Australia. Mendelsohn has acknowledged that there was a period of almost two years that he had so little work, he considered leaving the acting profession entirely. In 2009, Mendelsohn experienced a bit of a comeback with the role in the independent Australian films Beautiful Kate, as troubled man forced to reunite with his dying father and come to terms with the death of his twin sister, with whom he had a complicated relationship. He was nominated for Australian Film Institute and Australian Film Critics Circle Best Actor in 2009. A year later, he appeared as Pope in Animal Kingdom, the most terrifying and violent member of a crime family. In 2010, he won Best Actor from the Australian Film Institute, Independent Film Award, and Australian Film Critics Circle. Since 2010, Mendelsohn has become a major player in Hollywood as a character actor in both blockbuster films (The Dark Knight Rises) and critically acclaimed films such as Killing Them Softly and Place Beyond the Pines. In 2013 he appeared in the UK Starred Up, which earned him a Best Supporting Actor Award from the British Independent Film Awards. He received high praise for his performance as gambling addict in 2015's Mississippi Grind (earning an independent spirit award nomination for best actor). The same year he began a two season run on Netflix's Bloodline as Danny Rayburn, the black sheep in a well respected family in the Florida Keys (he was considered a guest actor in the third and final season). In 2016 his career took another leap forward, appearing as the main villain. In the Rogie One (A Star Wars Story) and winning the Emmy for Outstanding Supporting Actor in a Drama Series. He missed the ceremony, as he was filming Steven Spielberg's Ready Player One.

View Full Bio

Mark Rylance

Anorak/Halliday

Widely regarded as the greatest stage actor of his generation, Sir Mark Rylance has enjoyed an esteemed career on stage and on screen, and won the Academy Award for Best Supporting Actor and the BAFTA Award for Best Supporting Actor for his portrayal of Rudolf Abel in Steven Spielberg's Bridge of Spies (2015). He is also the winner of 2 Olivier Awards and 3 Tony Awards, as well as a BAFTA for his role in The Government Inspector. His film appearances also include Prospero's Books (1991), Angels and Insects (1995), Institute Benjamenta (1996), Intimacy (2001), and Spielberg's The BFG (2016). Rylance was born in Ashford, Kent, the son of Anne (née Skinner) and David Waters, both English teachers. His grandmother was Irish. His parents moved to Connecticut in 1962 and Wisconsin in 1969, where his father taught English at the University School of Milwaukee. Rylance attended this school. He starred in most of the school's plays with the theatre's director, Dale Gutzman, including the lead in a 1976 production of Hamlet. He played Romeo in the school's production of Romeo and Juliet. Mark was the first artistic director of Shakespeare's Globe in London, from 1995 to 2005. Rylance made his professional debut at the Citizens Theatre, Glasgow in 1980. He went on to win the Olivier Award for Best Actor for Much Ado About Nothing in 1994 and Jerusalem in 2010, and the Tony Award for Best Actor in a Play for Boeing Boeing in 2008 and Jerusalem in 2011. He won a third Tony Award in 2014 for Twelfth Night. On television, he won the BAFTA TV Award for Best Actor for his role as David Kelly in the 2005 Channel 4 drama The Government Inspector and was nominated for an Emmy, Golden Globe, Screen Actors Guild Award and BAFTA TV Award for playing Thomas Cromwell in the 2015 BBC Two miniseries Wolf Hall. In 2007, Rylance performed in Boeing-Boeing in London. In 2008, he reprise the role on Broadway and won Drama Desk and Tony Awards for his performance. In 2009, Rylance won the Critics' Circle Theatre Award Best Actor, 2009 for his role of Johnny Byron in Jerusalem written by Jez Butterworth at the Royal Court Theatre in London. In 2010, Rylance starred in a revival of David Hirson's verse play La Bête. The play ran first at London's Comedy Theatre before transferring to the Music Box Theatre on Broadway, on 23 September 2010. Also in 2010, he won another Olivier award for best actor in the role of Johnny Byron in Jerusalem at the Apollo Theatre in London. In 2011, he won his second Tony Award for playing the same role in the Broadway production. He played Thomas Cromwell in Wolf Hall (2015), BBC Two's adaptation of Hilary Mantel's historical novels Wolf Hall and Bring Up the Bodies. For his performance, he was nominated for the Primetime Emmy Award for Outstanding Lead Actor in a Miniseries or a Movie. Rylance was featured as the castaway on the BBC radio program Desert Island Discs on 15 February 2015. Rylance co-starred in the biographical drama Bridge of Spies, released in October 2015, directed by Spielberg, and starring Tom Hanks, Amy Ryan and Alan Alda. The film is about the 1960 U-2 Incident and the arrest and conviction of Soviet spy, Rudolf Abel and the exchange of Abel for U-2 pilot Gary Powers. Rylance plays Abel and has received unanimous universal acclaim for his performance with many critics claiming it as the best performance of 2015. The St. Louis Post-Depatch quoted, "As the deeply principled Donovan, Hanks deftly balances earnestness and humor. And Rylance's spirited performance is almost certain to yield an Oscar nomination." David Edelstein from New York cited 'It's Rylance who keeps Bridge of Spies standing. He gives a teeny, witty, fabulously non-emotive performance, every line musical and slightly ironic - the irony being his forthright refusal to deceive in a world founded on lies." Rylance won the Academy Award, BAFTA Award, and New York Film Critics Circle Award in the Best Supporting Actor categories, as well as receiving Golden Globe Award and Screen Actors Guild Award nominations, among other wins and nominations.

View Full Bio

Simon Pegg

Curator/Ogden Morrow

English actor, writer and comedian Simon Pegg was born Simon John Beckingham in Brockworth, Gloucestershire, to Gillian Rosemary (Smith), a civil servant, and John Henry Beckingham, a jazz musician. His parents divorced when Pegg was seven. He later took his stepfather's surname, "Pegg". He was educated at Brockworth Comprehensive Secondary School in Gloucestershire and went on to Stratford-upon-Avon College to study English literature and performance studies. He then attended the University of Bristol, and earned a bachelor's degree in drama. In the early 1990s, Pegg moved to London and began forging a successful career in stand-up comedy. Television opportunities followed including roles in Six Pairs of Pants (1995), Asylum (1996) and We Know Where You Live (1997). In 1999, Pegg and Jessica Hynes teamed up to write and star in cult sitcom Spaced (1999), directed by Edgar Wright. The series also featured Pegg's best friend, Nick Frost. Pegg's breakthrough in film came with the zom-rom-com Shaun of the Dead (2004), which he also co-wrote with director Edgar Wright. Again, the film featured Nick Frost. The trio also scored a hit with police comedy Hot Fuzz (2007). Further film successes followed for Pegg, notably in the iconic role of Montgomery "Scotty" Scott in Star Trek (2009) and alongside Tom Cruise in Mission: Impossible III (2006) and Mission: Impossible - Ghost Protocol (2011).

View Full Bio
Cast & Crew photos provided by TMDb.
Pre-show and trailers run for approximately 20 minutes before the movie starts.1 hr 52 minPGReleased Nov 21

Get Tickets

Pre-show and trailers run for approximately 20 minutes before the movie starts.2 hr 10 minPG13Released Nov 21

Get Tickets

Pre-show and trailers run for approximately 20 minutes before the movie starts.2 hr 25 minRReleased Dec 7

Get Tickets

Pre-show and trailers run for approximately 20 minutes before the movie starts.1 hr 59 minPG13Released Nov 16

Get Tickets

Pre-show and trailers run for approximately 20 minutes before the movie starts.1 hr 26 minRReleased Nov 30

Get Tickets

Pre-show and trailers run for approximately 20 minutes before the movie starts.2 hr 10 minRReleased Nov 16

Get Tickets

Pre-show and trailers run for approximately 20 minutes before the movie starts.3 hr 16 minRReleased Dec 7

Get Tickets

Pre-show and trailers run for approximately 20 minutes before the movie starts.2 hr 10 minPG13Released Nov 16

Get Tickets

Not finding what you're looking for?

Pre-show and trailers run for approximately 20 minutes before the movie starts.2 hr 14 minPG13Released Nov 16

Get Tickets

Pre-show and trailers run for approximately 20 minutes before the movie starts.1 hr 26 minPGReleased Nov 9

Get Tickets