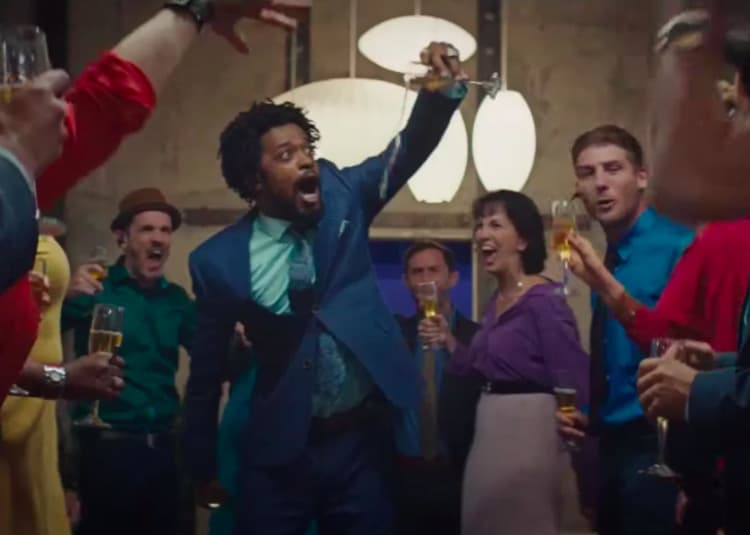 'Sorry to Bother You' Gets Weird
Sorry to Bother You is amazingly funny, sometimes in ways that have us squirming a bit, and isn't afraid to make left turns into an utterly unpredictable territory.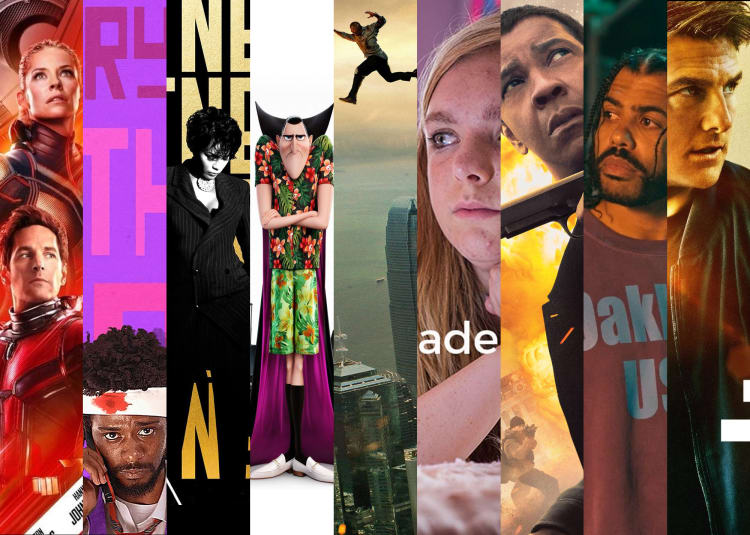 July's Must-See Films!
Summer heat is here, and what better way to take a break from high temperatures than in the cool relief of a theatre? July brings some of the year's biggest films, and tickets are just $5 on Tuesdays!
Cast & Crew
Armie Hammer

Actor

Armand Douglas Hammer was born in Los Angeles, California, to Dru Ann (Mobley) and Michael Armand Hammer, a businessman. His great-grandfather, Armand Hammer, was a prominent tycoon and philanthropist who ran the company Occidental Petroleum for many decades. Armie's ancestry includes Russian-Jewish, English, Scots-Irish, and German. He has a younger brother, Viktor Hammer (Armie and Viktor share the same first names as their great-grandfather and his brother). His father is chairman and CEO of the Armand Hammer Foundation, where his mother is a board member. His parents also serve together on the boards of the Los Angeles Dream Center and Knoedler & Hammer Galleries in New York. In addition, his father is a member of the board of trustees for Oral Roberts University, and his mother, a former bank loan officer, teaches Bible study in Los Angeles. His family moved to Dallas, Texas, when he was approaching school age. They moved to the Cayman Islands in 1993, where they stayed for 5 years. While here, Armie attended the Grace Christian Academy, a school that his father set up. They returned to Los Angeles when Armie was thirteen. He attended L.A. Baptist High School and Calvary Junior High School. He made his stage debut playing "Rooster Hannigan" in a 6th-grade production of "Annie". He left school in the 11th grade so that he could pursue acting. His parents were keen for him to continue his studies, so he took courses at Pasadena City College and UCLA. He had various small parts, before being cast as Billy Graham in Billy: The Early Years (2008). His breakthrough role came when he played the "Winklevoss Twins" in The Social Network (2010), in a dual role. He has since played "Clyde Tolson" in J. Edgar (2011), "Prince Alcott" in Mirror Mirror (2012), and starred in the title role, John Reid, in the 2013 version of The Lone Ranger (2013), opposite Johnny Depp as Tonto. In 2015, Hammer starred with Henry Cavill in the spy thriller The Man from U.N.C.L.E. (2015), playing Russian spy Illya Kuryakin and American agent Napoleon Solo, respectively. His 2016 films include the historical drama The Birth of a Nation (2016), the thrillers Nocturnal Animals (2016) and Mine (2016), and the crime drama Free Fire (2016). In 2017, he voiced Jackson Storm in the CGI sequel Cars 3 (2017), and starred as Oliver, an American scholar, in the drama Call Me by Your Name (2017), opposite Timothée Chalamet. For the role, Armie received his first Golden Globe nomination, for Best Supporting Actor. In 2018, he will play David in the drama Hotel Mumbai, and star as real life taxation law expert Martin D. Ginsburg in On the Basis of Sex (2018), a biopic of Martin's wife, Supreme Court Justice Ruth Bader Ginsburg. Armie has been married to actress, model, and television personality Elizabeth Chambers since 2010. They have two children, a boy and a girl.

View Full Bio

Tessa Thompson

Actor

The amazing actress Tessa Lynn Thompson was born on October 3, 1983, in Los Angeles, California. She is the daughter of singer-songwriter Marc Anthony Thompson and the granddaughter of actor-musician Bobby Ramos. She was raised in LA, before moving to Brooklyn, New York. Her father is of Afro-Panamanian descent and her mother is of Mexican and British Isles ancestry. Thompson attended Santa Monica High School, where she was featured in numerous theatre productions. After graduation; she enrolled at Santa Monica College, where she obtained a degree in cultural anthropology. After a while, she starred as Juliet in William Shakespeare's drama Romeo and Juliet in a production held at the Boston Court Theatre, Pasadena in California. Her impressive performance from earned her the NAACP Theatre nomination the same year. Away from the theatre stage, Tessa made her first television appearance in 2005, when she starred in the CBS series Cold Case (2003). Talented like her father Marc, Tessa's versatility extends to music, as a member of Electro Band, through which she has produced many songs, including one used in her film 'Dear White People.' Since her acting career began in 2002, her proficient, outstanding and amazing performance have made her famous in the American film industry. Tessa has played remarkable roles in popular TV series and movies including Murder on the 13th Floor (2012) in 2012, Make It Happen (2008) in 2008, Red & Blue Marbles (2011) in 2011, Selma (2014) in 2014, Creed (2015) in 2015, War on Everyone (2016) in 2016, and Thor: Ragnarok (2017) in 2017, just to mention a few.

View Full Bio

STEVEN YEUN

Actor

Steven Yeun was born in Seoul, South Korea, to June and Je Yeun. His family first immigrated to Canada and stayed there for one year, and then moved to the U.S. He has a brother named Brian. He began acting while at Kalamazoo College in Kalamazoo, MI, where he studied Psychology as a major (BS in Psychology, 2005). When he realized his love for acting he went to study theatre in college instead of med school. He was a member of Stir Friday Night, a sketch-comedy group made up of Asian-American performers, and was also a member of the Second City comedy troupe in Chicago. He earned roles on The Big Bang Theory (2007) (as Sebastian), in Jerry (2009) (as Chaz) and in different commercials for Best Buy, Apple, and Milky Way. He lives in L.A. Steven enjoys playing guitar. His parents own beauty supply stores in Detroit, MI.

View Full Bio

LAKEITH STANFIELD

Actor

Lakeith Lee Stanfield is an actor and rapper from Victorville, CA. At the age of 15, Lakeith attended the John Casablancas Modeling & Career Center in Orange County. A few years later, he auditioned for Destin Cretton's then college thesis film Short Term 12 (2008). Later, the newer version of Short Term 12 (2013) would mark Lakeith's debut as a professional actor. Subsequently, he landed a role in the Martin Luther King biopic, Selma (2014).

View Full Bio

Patton Oswalt

Actor

Patton Oswalt has been headlining at comedy clubs all over the United States since 1996, as well as appearing in his own standup specials on Comedy Central and HBO. He was chosen as Entertainment Weekly's "It" comedian in 2002. He is a regular on Late Night with Conan O'Brien (1993). His other television credits include appearances on Seinfeld (1989) and NewsRadio (1995). As a writer, Oswalt spent two seasons on MADtv (1995) and has also written for the MTV Music Video Awards. He is currently writing screenplays and has appeared in the feature films Starsky & Hutch (2004), Man on the Moon (1999) and Magnolia (1999).

View Full Bio
Cast & Crew photos provided by TMDb.
Pre-show and trailers run for approximately 20 minutes before the movie starts.1 hr 54 minPG13Released Jul 20

Get Tickets

Pre-show and trailers run for approximately 20 minutes before the movie starts.2 hr 1 minRReleased Jul 20

Get Tickets

Pre-show and trailers run for approximately 20 minutes before the movie starts.1 hr 58 minPG13Released Jul 6

Get Tickets

Pre-show and trailers run for approximately 20 minutes before the movie starts.1 hr 32 minRReleased Jul 20

Get Tickets

Pre-show and trailers run for approximately 20 minutes before the movie starts.2 hr 6 minPGReleased Jun 15

Get Tickets

Pre-show and trailers run for approximately 20 minutes before the movie starts.2 hr 8 minPG13Released Jun 22

Get Tickets

Pre-show and trailers run for approximately 20 minutes before the movie starts.1 hr 38 minRReleased Jul 4

Get Tickets

Pre-show and trailers run for approximately 20 minutes before the movie starts.1 hr 51 minRReleased Jul 6

Get Tickets

Not finding what you're looking for?

Pre-show and trailers run for approximately 20 minutes before the movie starts.1 hr 42 minPG13Released Jul 13

Get Tickets

Pre-show and trailers run for approximately 20 minutes before the movie starts.1 hr 37 minPGReleased Jul 13

Get Tickets