Now Available On Demand
Stronger
More Trailers and Videos for Stronger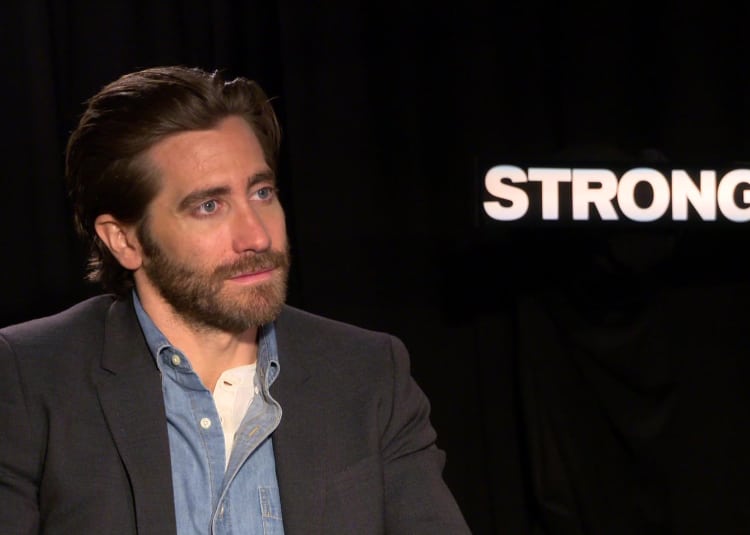 AMC Exclusive
Strength defines us, and few men are stronger than Jeff Bauman. STRONGER tells his true story of hope and recovery from the 2013 Boston Marathon bombing. Watch our exclusive star interviews now.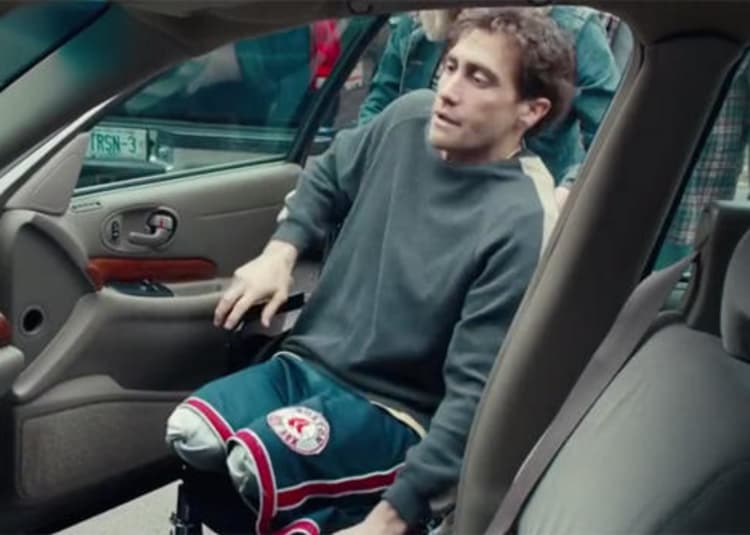 Bauman Happy With Stronger Casting
Based on the memoir by Jeff Bauman, the movie Stronger details Bauman's struggle to adjust to his new life as an amputee after losing his legs in the 2013 Boston Marathon bombing.
Cast & Crew
Jake Gyllenhaal

Jeff Bauman

Jacob Benjamin Gyllenhaal was born in Los Angeles, California, to producer/screenwriter Naomi Foner (née Achs) and director Stephen Gyllenhaal. He is the brother of actress Maggie Gyllenhaal, who played his sister in Donnie Darko (2001). His godmother is actress Jamie Lee Curtis. His mother is from a Jewish family, and his father's ancestry includes Swedish, English and Swiss-German. At the age of eleven, Gyllenhaal made his movie debut in the comedy-drama City Slickers (1991), playing Billy Crystal's character's son. He made an impact in various films in the late 1990s and early 2000s, in films such as the period drama October Sky (1999), his breakthrough performance, and as the title role in the psychological thriller Donnie Darko (2001), for which he received an Independent Spirit Award nomination for Best Actor, playing a psychologically troubled teenager. He followed this with roles encompassing many different genres, including the comedy film, the Disney romantic comedy Bubble Boy (2001); opposite Jennifer Aniston in another Sundance favorite, The Good Girl (2002), as a young man grieving the death of his fiancée in Moonlight Mile (2002), and in the science fiction blockbuster The Day After Tomorrow (2004), portraying a student caught in a cataclysmic climate event, opposite Dennis Quaid. Making his theater debut, Gyllenhaal appeared on the London stage with a starring role in Kenneth Lonergan's revival of "This Is Our Youth". The play was widely-received and played for eight weeks in London's West End. Gyllenhaal followed his successful theater en devour with a role in Jarhead (2005), playing Anthony "Swoff" Swofford, an aggressive and masculine but equally vulnerable and sensitive Marine during the Gulf War, and Proof (2005), as Gwyneth Paltrow's love interest. However, it was his follow-up performance that won critical acclaim in Brokeback Mountain (2005), in which he co-starred with Australian actor Heath Ledger, as sheep herders who fall in love in the 1960s and depicts their relationship over the 1960s, 1970s and early 1980s. For his role as Jack Twist, Gyllenhaal received critical acclaim and won the BAFTA Award for Best Actor in a Supporting Role and was nominated for the Screen Actors Guild Award for Outstanding Performance by a Male Actor in a Supporting Role, the Satellite Award for Best Supporting Actor - Motion Picture, and the Academy Award for Best Supporting Actor. Since then, he has acted in a wide range of movies, ranging from the critically-acclaimed thriller, Zodiac (2007), the drama Brothers (2009), playing opposite Tobey Maguire as the title siblings, in the action adventure film, Prince of Persia: The Sands of Time (2010), sporting a bulked-up physique, and the box office hit, Love & Other Drugs (2010), in which he teamed up with Anne Hathaway, once again, and for which he was nominated for a Golden Globe Award for Best Actor - Motion Picture Musical or Comedy. In the 2010s, Gyllenhaal starred in several major films for which he received significant critical acclaim: science fiction thriller Source Code (2011), police drama End of Watch (2012), mystery Prisoners (2013), dark media satire Nightcrawler (2014), the boxing drama Southpaw (2015), and the dramedy Demolition (2015). For Nightcrawler, he was nominated for the Golden Globe Award for Best Actor - Motion Picture Drama, the Screen Actors Guild Award for Outstanding Performance by a Male Actor in a Leading Role, and the BAFTA Award for Best Actor in a Leading Role. Gyllenhaal is the godfather of Matilda Ledger (aka Matilda Rose Ledger), daughter of the late actor Heath Ledger and Michelle Williams. Gyllenhaal's most significant personal relationships have been with actresses Kirsten Dunst and Reese Witherspoon. He is friends with Maroon 5 frontman Adam Levine, having known him since kindergarten. He is good friends with his sister's husband and Jarhead (2005) co-star, actor Peter Sarsgaard.

More

MIRANDA RICHARDSON

Patty

Miranda Richardson was born in Southport, Lancashire, England on March 3, 1958, to Marian Georgina (Townsend) and William Alan Richardson, a marketing executive. She has one sister, eight years her senior. Her parents and sister are not involved in the performing arts. At an early age she performed in school plays, having shown a talent and desire to "turn herself into" other people. She has referred to it as "an emotional fusion; you think yourself into them". This mimicry could be of school friends or film stars. She left school (Southport High School for Girls) at the age of 17, and originally intended becoming a vet. She also considered studying English literature in college, but decided to concentrate on drama and enrolled at the Bristol Old Vic Theatre School (as did many well-known British actors). After three years she graduated and moved into repertory theatre. She became affiliated with the Library Theatre in Manchester in 1979, where she became an assistant stage manager. She obtained her Equity card, and after several regional productions, first appeared on the London stage (Moving at Queens Theatre) in 1981. British television roles soon followed, and then film. Since then, Miranda has moved into the international arena, and has made films in America, France and Spain. Television work (on both sides of the Atlantic) continues, as does some stage work. Her roles are diverse, but powerful and engaging. She has been quoted as stating "what I basically like is doing things I haven't done before" and this continually comes through in the variety of roles she has played in her career. She is also selective in the roles she takes, being uninterested in performing in the standard Hollywood fare, and preferring more offbeat roles. She was approached to play the Glenn Close role in Fatal Attraction (1987), but found it "regressive in its attitudes". Her attitude is summed up by a quote from an interview that appeared in the New York Times (Dec 27 1992): "I would rather do many small roles on TV, stage or film than one blockbuster that made me rich but had no acting. And if that's the choice I have to make, I think I've already made it". According to "1994 Current Biography Yearbook", she resides in South London with her two Siamese cats, Otis and Waldo. She has now moved to West London. Her hobbies include drawing, walking, gardening, fashion, falconry, and music. She, by her own admission, is a loner and lives rather modestly. An actor who studied with Ms Richardson at the Bristol Old Vic Theatre in the late 1970s described her as "a strong minded, specially gifted, rather pretty young woman who enjoys wearing jewelry. She wore toe rings, which in the late 1970s and especially in England, were a rarity and considered rather racy." He also remarked on her drive, even then, to be an actress of the highest caliber.

More

Tatiana Maslany

Erin Hurley

Frankie Shaw

Gail Hurley

Frankie grew up in Brookline, Massachusetts. Her mother is from South Boston and raised her Jewish. She graduated from Barnard College of Columbia University with a degree in English literature. She first gained recognition in the completely improvised Sundance film, The Freebie (a Duplass Brother production) and then as the oddball drunken cheerleader in the sitcom Blue Mountain State.

More

DAVID GORDON GREEN

Director
Cast & Crew photos provided by TMDb.