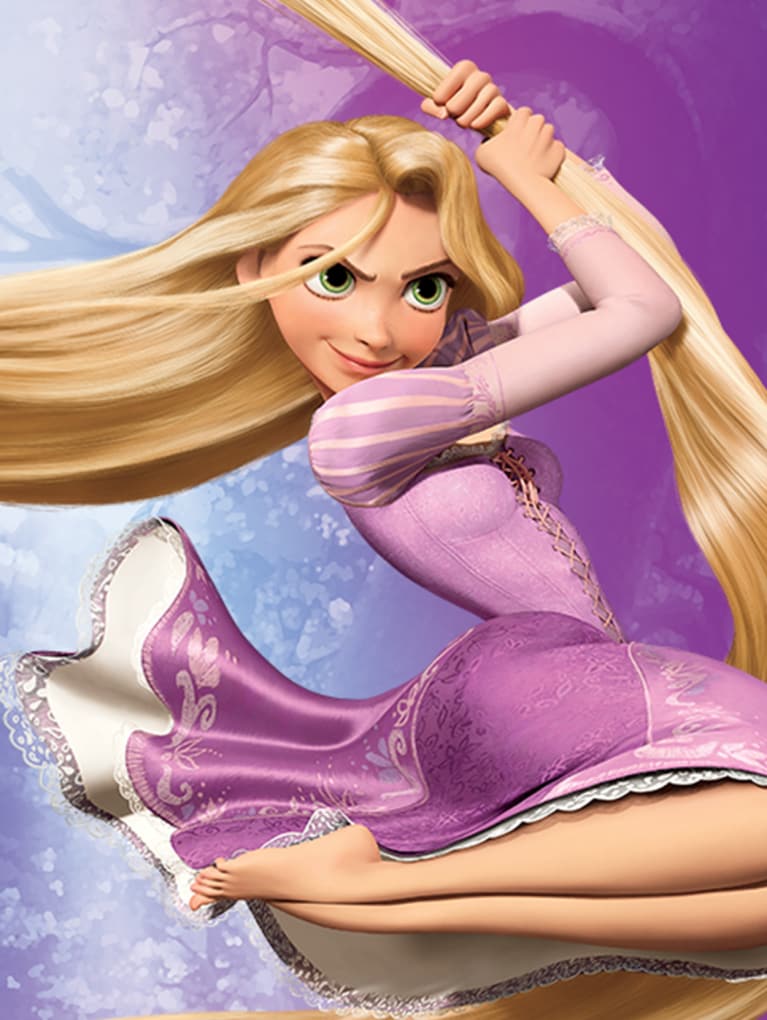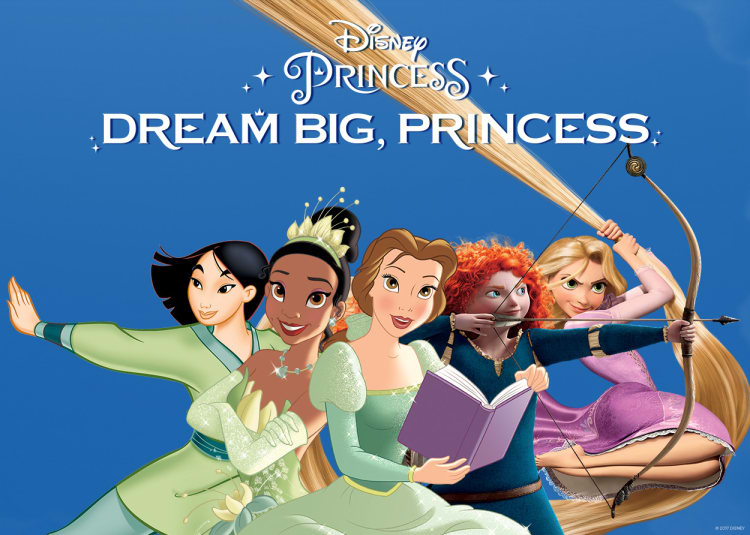 Dream Big, Princess at AMC!
It's a dream come true! We're bringing your favorite princesses to select AMC® Theatres, starting September 15 for a limited time. See Belle, Rapunzel, Tiana and more…and watch happily ever after!
Cast & Crew
Kristin Chenoweth

Actor

Kristin Chenoweth is an American stage, screen and television actress, though, depending on who you ask, Cheno fans may disagree on what her most famous roles are. Since Chenoweth began her career, she has been credited with roles in musicals and plays on and off-Broadway, on various television shows and can be seen in movies on television and the big screen. She has also lent her recognizable voice numerous times to animated features. Chenoweth was born in the small town of Broken Arrow, OK. Soon after her birth, Chenoweth was adopted by Jerry and Junie Chenoweth. She is very open about her adoption and has been known to support various adoption causes and organizations around the U.S. Although Chenoweth knows the backgrounds of her birth parents, she has commented that she has little interest in meeting them. The Chenoweth family includes older brother Mark. Chenoweth graduated from Broken Arrow High School and went on to study Musical Theater at Oklahoma City University. Under the guidance of Florence Birdwell, Chenoweth flourished in stage and vocal performance. She later received her Master's Degree in Opera Performance at OCU. An avid fan of all things Oklahoman, Chenoweth was inducted into the 2010 State Hall of Fame. Fans of Kristin Chenoweth, the stage actress, have seen her stealing performances in Steel Pier, Epic Proportions, and The Apple Tree. In 1999, Chenoweth received the Tony Award for her performance as "Sally" in "You're a Good Man, Charlie Brown". Chenoweth is well-known as the originator of "Glinda" in the 2003 mega-hit musical "Wicked". The role, written with Chenoweth in mind, earned her a Tony Award Nomination amongst many other accolades. Chenoweth returned to Broadway in 2010, alongside Sean Hayes in the Broadway revival of "Promises, Promises". In January of 2007, Chenoweth became the third musical theater performer in history to have a solo performance at NYC's Metropolitan Opera. She has also performed with various Symphonies around the world. Chenoweth has recorded 3 studio albums. Those who know Kristin best from her various television performances remember her as the quirky, down on love, "Olive Snook" on Pushing Daisies (2007). The role won Ms. Chenoweth an Emmy Award in 2009 for Outstanding Supporting Actress in a Comedy Series. The show, ultimately canceled shortly after its 2nd season, is still considered by Kristin to be one of her favorite characters to play. In 2001, Chenoweth starred in the short-lived NBC comedy Kristin (2001). She has also been seen on The West Wing (1999), Ugly Betty (2006) and has a recurring role on Fox's Glee (2009) as the recovering alcoholic has-been, but lovable "April Rhodes" . Her appearances on "Glee" earned her a 3rd Emmy nomination. Most recently, Ms. Chenoweth had a small part in the 2010 comedy, You Again (2010). She has also had roles in Four Christmases (2008), Deck the Halls (2006), Running with Scissors (2006) and Stranger Than Fiction (2006). In 2009, Chenoweth took on the challenging role as "Linda" in the film, Into Temptation (2009). Ms. Chenoweth is bi-coastal spending a good amount of time in both New York and Los Angeles.

View Full Bio

Mandy Moore

Actor

Amanda Leigh Moore was born in Nashua, New Hampshire, on April 10, 1984, to Stacy (Friedman), a former news reporter, and Don Moore, an airline pilot. During her childhood, her family moved to Orlando, Florida, where she was raised. She has Russian Jewish (from her maternal grandfather), English, Scottish, and Irish, ancestry. After seeing the musical "Oklahoma!", she decided that she wanted to pursue a career in singing. As a child, she performed the National Anthem at several athletic events around her hometown of Orlando, Florida, and became known as the "National Anthem girl". At the ripe age of fourteen, while she was recording in a studio in Orlando, a Fed-Ex worker who happened to be passing through heard her and was interested in her talent. He happened to know someone at Sony as well. Moore worked on cutting a demo and shortly thereafter signed a record deal with Sony 550 Music. At 15, her first record "So Real" was released. Her first tour was with the Backstreet Boys. As her touring and recording schedule demanded more of her time, Moore withdrew from Bishop Moore Catholic High School in Orlando and opted for a tutor/correspondence. She has stated that her education is important to her and says that the fact that she wants to go to college motivates her to continue with her schooling. Though Moore's record sales were not up in the ranks of Britney Spears or Christina Aguilera, she has proved to be a formidable talent both in singing and in acting, and snagged an MTV Movie Award in June 2002 for her first feature film role in A Walk to Remember (2002). Her biggest dream, though, is to perform on Broadway someday. Throughout the 2000s, Mandy headlined several films, ranging from the little-seen drama Try Seventeen (2002) to mid-level releases like How to Deal (2003), Chasing Liberty (2004), Racing Stripes (2005), and the more broadly comedic Because I Said So (2007) and License to Wed (2007). She also appeared in the odd-ball sci-fi film Southland Tales (2006), and voiced Rapunzel in the Disney blockbuster CGI animation Tangled (2010). In the mid 2010s, she re-emerged as a star actress, headlining the show This Is Us (2016) and the hit thriller film 47 Meters Down (2017), with more film roles to come.

View Full Bio

Zachary Levi

Actor

The middle child between two sisters, Zachary Levi was born as Zachary Levi Pugh, on September 29, 1980, in Lake Charles, Louisiana, to Susan (Hoctor) and Darrell Pugh. He uses his middle name as his stage surname, because his birth name, "Pugh", which is of Welsh origin, sounds too much like "Pew"; his other ancestry includes English, French, German, Irish, and Scottish. He grew up all over the country, before his family put down roots in Ventura County, California. At the early age of six, Zachary began acting, singing and dancing in school and local theater productions. After graduating from Buena High School, he headed to Los Angeles to pursue his dream of acting. Zachary began acting in theater, performing roles in such regional productions like Grease, The Outsiders, Oliver, The Wizard of Oz and Big River. It was his portrayal of Jesus in Ojai's Godspell that brought him to the attention of Hollywood. He had a supporting role in the television movie Big Shot: Confessions of a Campus Bookie (2002) with David Krumholtz, Tory Kittles, Jennifer Morrison and Nicholas Turturro. He then began acting as Kipp Steadman in the TV series Less Than Perfect (2002) with Sara Rue, Andrea Parker, Eric Roberts, Andy Dick and Sherri Shepherd. He was seen in the television movie See Jane Date (2003) on the WB with Charisma Carpenter, Holly Marie Combs, Linda Dano and Rachelle Lefevre. In his spare time, Zachary enjoys skateboarding, snowboarding, skydiving and participating in various other sports. He lives in Los Angeles.

View Full Bio
Cast & Crew photos provided by TMDb.
Justice League

1 hr 59 minPG13Released Nov 17

Get Tickets

Murder On The Orient Express

1 hr 55 minPG13Released Nov 10

Get Tickets

A Bad Moms Christmas

1 hr 44 minRReleased Nov 1

Get Tickets

Roman J. Israel, Esq.

2 hr 2 minPG13Released Nov 17

Get Tickets

Not finding what you're looking for?

Daddy's Home 2

1 hr 40 minPG13Released Nov 10

Get Tickets