More Trailers and Videos for Thoroughbreds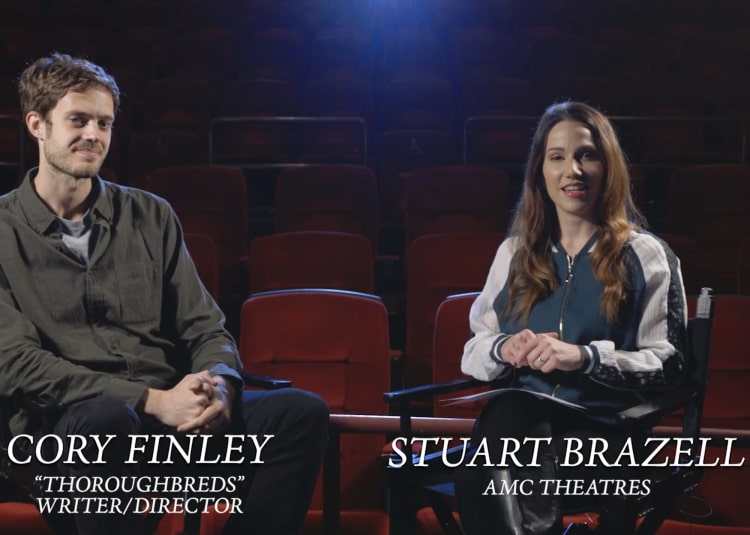 Hear From Director Cory Finley
In an AMC exclusive interview, the writer-director of THOROUGHBREDS discussed the film's message of class, how he cast stars Olivia Cooke and Anya Taylor-Joy, and working with the late Anton Yelchin.
The Directorial Debut of Cory Finley
Before you see THOROUGHBREDS at AMC, watch this exclusive interview with the writer-director, Cory Finley. He discusses casting, collaboration with the composer and his future as a writer and director.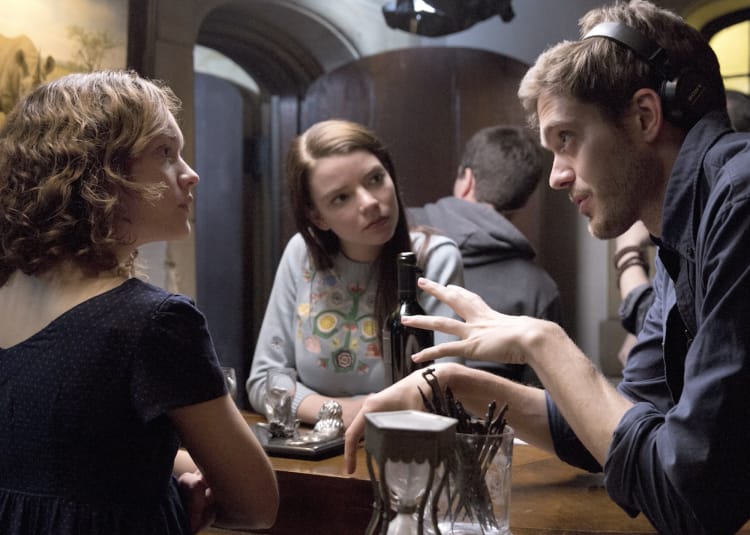 Get a Sneak Peek of THOROUGHBREDS
Watch this behind-the-scenes preview of the cast and crew discussing the making of the film. Find showtimes and get tickets at an AMC near you.
Cast & Crew
OLIVIA COOKE

Amanda

Olivia Cooke was born and raised in Oldham, a former textile manufacturing town in Greater Manchester, North West England. She comes from a family of non-actors; her father, John, is a retired police officer, and her mother is a sales representative. Cooke attended Royton and Crompton Secondary School and studied drama at Oldham Sixth Form College, leaving before the end of her A-levels to star in Blackout. At a young age, Cooke practised ballet and gymnastics. She started acting when she was 8 years old at an after-school drama programme in her hometown, called the Oldham Theatre Workshop. For years, Cooke performed only as part of the ensemble, until she was 17, when she starred as Maria in Oldham Sixth Form College's production of West Side Story. Soon after, Cooke landed her first and last leading role for the Oldham Theatre, in Prom: The Musical, a remake of Cinderella. When she was 14, Cooke secured her first local talent agent in Manchester, who placed her in a number of commercials. In 2012, she appeared in the One Direction "Autumn Term" Tour Video as a student getting a piggyback ride on Harry Styles. During her audition for this bit part, Cooke entertained the producers by performing a split.

More

Anya Taylor-Joy

Lily

Anya Josephine Marie Taylor-Joy was born in Miami, Florida, the youngest of six children. Her mother is African-Spanish-English and her father is Scottish-Argentinian. She lived her whole life between Argentina and England. Her dad was an international banker but gave it all up to race motorboats. She was raised in Argentina until the age of six, then moved to London, where the family lived in Victoria. Her dream of becoming an actress came when she was very young and it finally became possible when she was offered a modeling job. It wasn't long until Taylor-Joy received her first part in the Show Business. When she was 14, she used her savings to move to New York, and at 16, she left school to pursue acting. Anya's outstanding performance in The Witch (2015), and the positive reviews it got at the Sundance festival revealed her incredible potential to the world. She then starred as the title character in the thriller Morgan (2016), directed Luke Scott and also starring Kate Mara. In 2017, she headlined the M. Night Shyamalan's horror-thriller film Split (2016), playing a girl who was abducted by a mysterious man with split personalities.

More

Anton Yelchin

Tim

Anton Yelchin was an American actor, known for playing Bobby in Hearts in Atlantis (2001), Chekov in the Star Trek (2009) reboot, Charlie Brewster in the Fright Night (2011) remake, and Jacob in Like Crazy (2011). He was born in Leningrad (now St. Petersburg), Russia, USSR, to a Jewish family. His parents, Irina Korina and Viktor Yelchin, were a successful pair of professional figure skaters in Leningrad, and his grandfather was also a professional sportsman, a soccer player. Anton was a six-month-old baby when he emigrated to the United States, where his parents settled in California, and eventually developed coaching careers. He demonstrated his strong personality from the early age of four, and declined his parents' tutelage in figure skating because he was fond of acting, and knew exactly what he wanted to do in his life. Yelchin attended acting classes in Los Angeles, and eventually was noticed by casting agents. In 2000, at the age of ten, he made his debut on television, appearing as Robbie Edelstein in the medical drama ER (1994). At the age of 11, he shot to fame as Bobby Garfield, co-starring opposite Anthony Hopkins in Hearts in Atlantis (2001), and earning himself the 2002 Young Artist Award for Best Performance in a Feature Film as Leading Young Actor. Over the course of his acting career, Yelchin has already played roles in more than twenty feature films and television productions, including Pavel Chekov in the hugely successful reboot Star Trek (2009), and its sequel, Star Trek Into Darkness (2013). Outside of his acting profession, Anton loved reading, and was also fond of playing chess. He wrote music and performed with a band, where he also played piano and guitar. Anton lived in Los Angeles, California, until his death on the evening of June 19, 2016, outside his LA home, when his parked Jeep Grand Cherokee rolled backward on his steep driveway, pinning him against a brick pillar and security fence. This was due to badly designed shifter that indicated park when it was in neutral. This death, along with reports of other near-misses, resulted in a recall of that model.

More