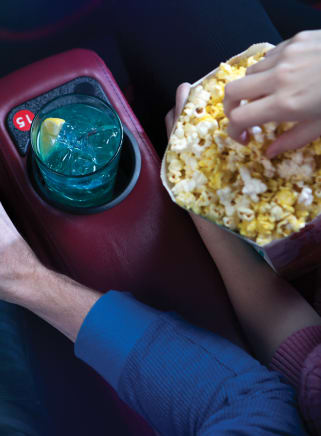 AMC Exclusive Offers
Bookmark this page for the latest special offers at the box office and concession stand!
Get a FREE Digital Book Download
It's fate. Buy advance tickets to THE DARK TOWER July 19–August 6, and get a FREE digital download of The Dark Tower: The Gunslinger.
PG-13 ©2017 CTMG. All rights reserved.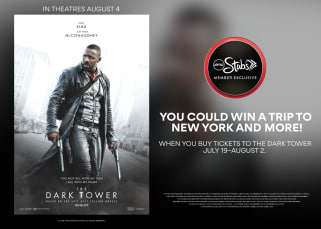 AMC STUBS® MEMBER EXCLUSIVE
A Chance to Win a Trip to New York
AMC Stubs® Members: buy tickets to The Dark Tower 7/19–8/2 and be automatically entered for a chance to win a trip for 2 to New York, plus all 8 books in The Dark Tower series!
Movie Artwork ©2017CTMG. All Rights Reserved.
AMC STUBS® MEMBER EXCLUSIVE
You Could Win FREE Movie Tickets
Enter for chances to win by sharing your movie preferences on the AMC Stubs Personality Portal. Fill out more for more entries! Then, set reminders for upcoming movies to add them to your Wish List.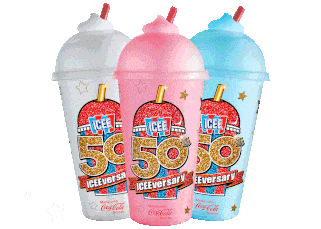 A frozen cheers to 50 years.
Celebrate ICEE's 50th anniversary with AMC! Get a collectible cup when you buy a Large ICEE—and make sure to try the Strawberry Lemonade for a limited time! It's a cool deal for a cold treat.
© 2017 AMC. © 2017 The Coca-Cola Company. ©2017 ICEE is a federally registered trademark.
Get Bitten by Great Taste
Feel the bite and love the flavor of the newest premium cocktail from MacGuffins®, Spider-Bite. Enjoy with Patrón® Silver, or upgrade to Roca® Patrón Reposado for a richer, stronger, taste!
Must be 21+ to purchase alcoholic beverage. Available for a limited time only.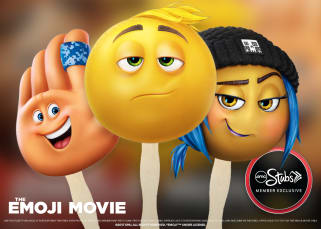 Get a FREE Emoji Emotion
AMC Stubs® Members, this should make you feel lots of emotions: see The Emoji Movie opening weekend, July 27–30, and get a FREE wearable emoji emotion! Text your friends and get tickets now!
Get Your Happy Face Ready
Get your game face on for THE EMOJI MOVIE! Host a party with AMC Theatres and you'll have the choice of adding snacks and beverages, AND every party guest will receive a FREE emoji eraser!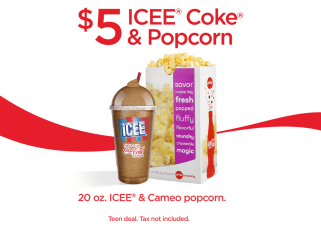 Chill out with this #Cupgrade
Beat the heat this summer with an ICEE® Coke® & popcorn deal at AMC. #Cupgrade your next visit to AMC with this exclusive teen deal. Tax not included.

A Twist on Traditional Favorites
Our new menu is packed with flavor, from our gourmet popcorn to our stone-fired flatbreads. Get taste you can savor all-movie-long with the Bavarian Legend, or share the fun with pretzel bites. Get all this and more when you taste what's new!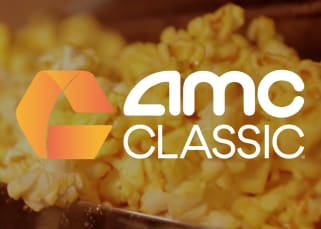 Check Out the Deals at AMC CLASSICS
Great value is waiting for you at the movies! Get to our offers page to learn about the everyday deals only happening at AMC CLASSICS.