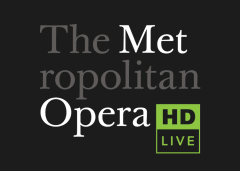 The Met
Get the best seat in the house for this award-winning series, presented by Fathom Events. See our schedule of live and encore opera performances.
Fathom Events
Experience Broadway shows, live concerts, sporting events, comedy shows, original programming and more with Fathom Events.
Film Festivals at AMC
We bring people together for the common goal of celebrating cinema. See our schedule of upcoming festivals.