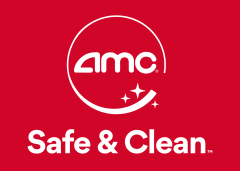 An AMC Safe & Clean™ Experience
Private Theatre Rental parties are limited to 20 total guests so there will be plenty of space for social distancing. Plus, masks are required throughout the theatre unless you are actively enjoying food or drinks.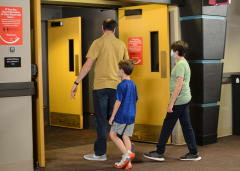 Perfect for Any Comfort Level
Private Theatre Rentals are a great way to comfortably return to the movies in a secluded space. Enjoy your own personal screening or invite your friends and family. Escape the everyday or celebrate a birthday or special occasion.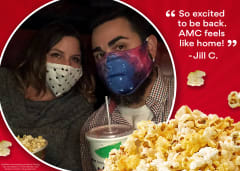 Private Theatre Rentals Are a Hit
The reviews are in on Facebook, Twitter and Instagram and our guests can't get enough of Private Theatre Rentals at AMC! We love to hear what you think. Tag @AMCTheatres when you post pics and comments on your Private Theatre Rental.