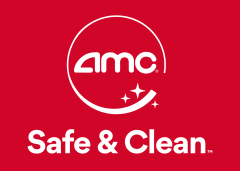 An AMC Safe & Clean™ Experience
Masks are not required for fully vaccinated guests unless required by local mandates. Guests not yet fully vaccinated must continue to wear masks throughout the building.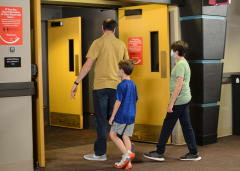 Perfect for Any Comfort Level
Private Theatre Rentals are a great way to comfortably return to the movies in a secluded space. Enjoy your own personal screening or invite your friends and family. Escape the everyday or celebrate a birthday or special occasion.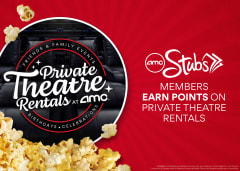 Reward Yourself with a Theatre Rental
Earn points toward your next AMC Stubs® reward when you book a Private Theatre Rental at AMC™. Plus, A-List and Premiere members can use their rewards to book a Private Theatre Rental.