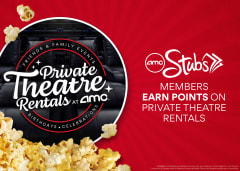 Reward Yourself with a Theatre Rental
Earn points toward your next AMC Stubs® reward when you book a Private Theatre Rental at AMC™. Plus, A-List and Premiere members can use their rewards to book a Private Theatre Rental.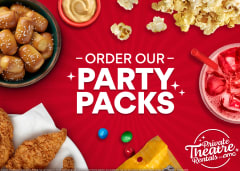 Save on Group Snacks with Party Packs
Choose from our Party Packs menu, starting at just $29.99+tax, featuring classic concession combos, KidsPack combos, Pretzel Bites and Tenders & Fries. Order online when you book your Private Theatre Rental.