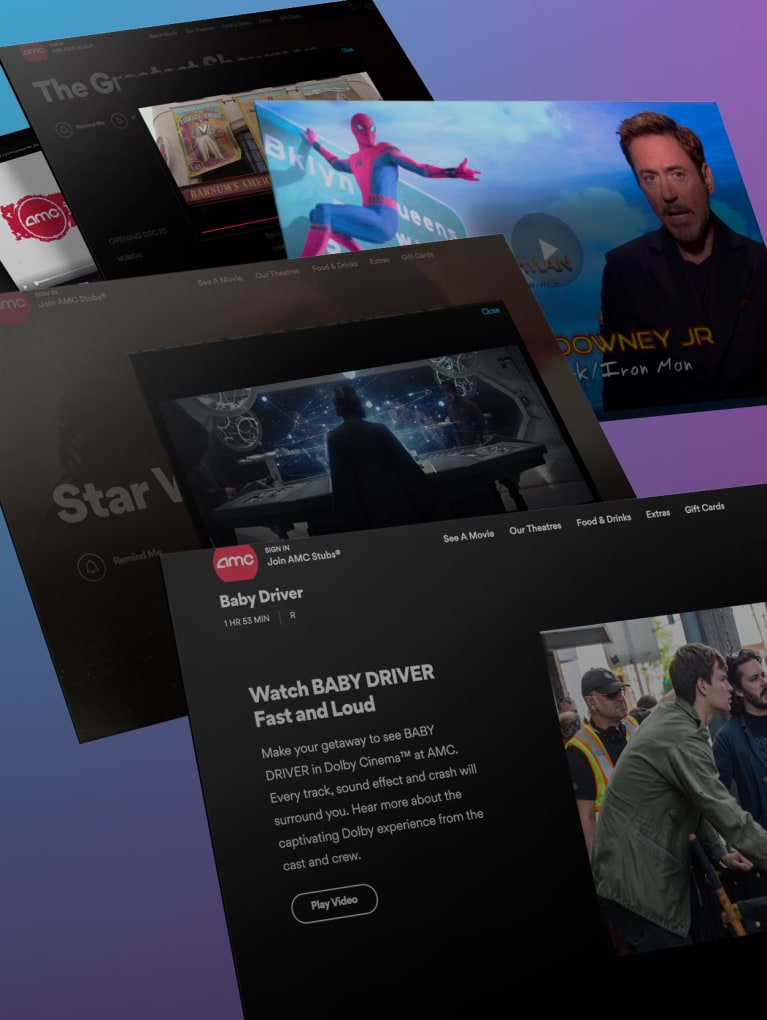 Experience Movie Magic
Watch Hollywood's hottest releases here.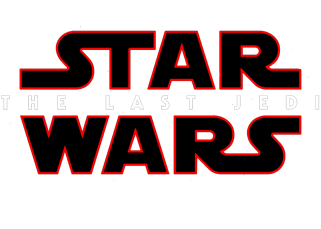 STAR WARS: THE LAST JEDI
The Best Offers in the Galaxy
You don't need to be a Jedi to sense how awesome these are.
Advanced Tickets
Star Wars: The Last Jedi
In Lucasfilm's Star Wars: The Last Jedi, the Skywalker saga continues as the heroes of The Force Awakens join the galactic legends in an epic adventure that unlocks age-old mysteries of the Force and shocking revelations of the past.
Coco
Despite his family's baffling generations-old ban on music, Miguel (voice of newcomer Anthony Gonzalez) dreams of becoming an accomplished musician like his idol, Ernesto de la Cruz (voice of Benjamin Bratt).
The Darkest Hour
During the early days of World War II, with the fall of France imminent, Britain faces its darkest hour as the threat of invasion looms.
Titanic in Dolby Vision
Celebrate the 20-year anniversary with Leonardo DiCaprio and Kate Winslet in the roles that would make them global stars, TITANIC tells the story of the epic romance between two star-crossed lovers against the backdrop of the legendary and ill-fated maiden voyage of the "ship of dreams."
The Disaster Artist
Based on Greg Sestero's best-selling tell-all about the making of Tommy Wiseau's cult–classic disaster piece THE ROOM ("The Greatest Bad Movie Ever Made"), THE DISASTER ARTIST is a hilarious and welcome reminder that there is more than one way to become a legend– and no limit to what you can achieve when you have absolutely no idea what you're doing.
The Shape of Water
From master story teller, Guillermo del Toro, comes THE SHAPE OF WATER - an other-worldly fairy tale, set against the backdrop of Cold War era America circa 1963.
Ferdinand
FERDINAND tells the story of a giant bull with a big heart. After being mistaken for a dangerous beast, he is captured and torn from his home.
The Greatest Showman
A bold and original musical that celebrates the birth of show business and the sense of wonder we feel when dreams come to life.
Jumanji: Welcome to the Jungle
In the brand new adventure JUMANJI: WELCOME TO THE JUNGLE, the tables are turned as four teenagers in detention are sucked into the world of Jumanji.
Downsizing
Downsizing imagines what might happen if, as a solution to over-population, Norwegian scientists discover how to shrink humans to five inches tall and propose a 200-year global transition from big to small.
Pitch Perfect 3
Now graduated from college and out in the real world where it takes more than a cappella to get by, the Bellas return in Pitch Perfect 3, the next chapter in the beloved series that has taken in more than $400 million at the global box office.
Father Figures
Father Figures" focuses on two brothers (Owen Wilson, Ed Helms) whose eccentric mother (Glenn Close) raised them to believe their father died when they were young.
Justice League

1 hr 59 minPG13Released Nov 17

Get Tickets

Daddy's Home 2

1 hr 40 minPG13Released Nov 10

Get Tickets

A Bad Moms Christmas

1 hr 44 minRReleased Nov 1

Get Tickets

Three Billboards Outside Ebbing Missouri

1 hr 55 minRReleased Nov 10

Get Tickets

Not finding what you're looking for?

Murder On The Orient Express

1 hr 55 minPG13Released Nov 10

Get Tickets