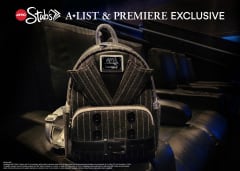 We Come to This Place for Perks
Get this exclusive Loungefly pinstripe backpack before anyone else! Join or upgrade to AMC Stubs A-List™ or Premiere by 11/26, download our app, and turn on your notifications. We'll notify you as soon as it's available on 12/4.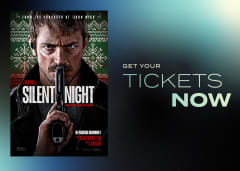 Christmas is Back with a Vengeance
When a young man dies in a gang's crossfire on Christmas Eve, his wounded father embarks on an all-consuming mission to punish those responsible. See SILENT NIGHT on the big screen, now showing.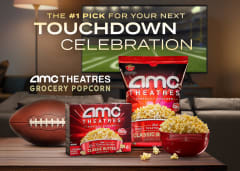 Introducing Your Watch Party MVP
If the best offense is a great defense, then defend your watch party against hunger with our AMC Theatres Grocery Popcorn. Available in ready-to-eat and microwave varieties at participating Walmart locations!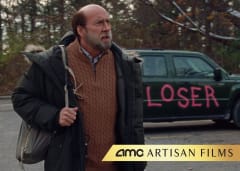 AMC SCENE
Dreams of Nicolas Cage
Take a deeper look at the AMC Artisan film, Dream Scenario starring Nicolas Cage.
AMC STUBS MEMBER EXCLUSIVE
You Could Win a Prize with Aquaman
Get tickets now to watch Jason Momoa turn the tides in AQUAMAN AND THE LOST KINGDOM. See it 12/21-12/25 and be entered for your chance to win two official replica prop tridents from the film!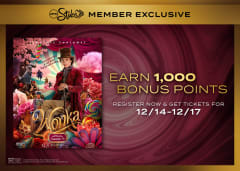 AMC STUBS MEMBER EXCLUSIVE
Earn a Sweet Wonka Bonus
Step into a world of pure imagination. Register now and get tickets to witness Willy's incredible origin story on the big screen 12/14-12/17 to receive 1,000 AMC Stubs® bonus points.