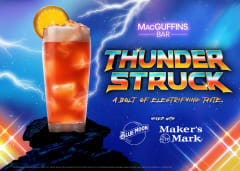 A Drink Mighty Enough for a God
THUNDER STRUCK is a mighty match of Maker's Mark and Blue Moon that packs a thunderous punch you'll love. Catch the electrifying cocktail while you can at MacGuffins Bar.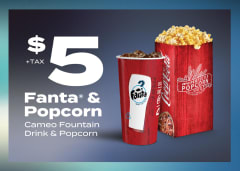 $5 Mystery Offer for Teens
Taste the unknown with a Fanta mystery drink and popcorn for just $5+ tax and find clues to the mystery flavor at AMC Theatres with #whatthefanta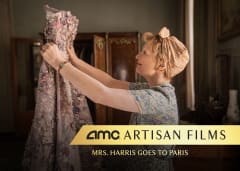 MRS. HARRIS GOES TO PARIS
Academy Award® nominee Lesley Manville stars as a British housekeeper who travels to France in search of her dream purchase: a Christine Dior gown. Based on the beloved novel by Paul Gallico.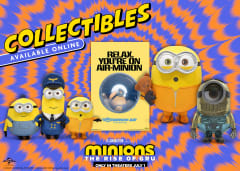 MINIONS: THE RISE OF GRU Fan Merch
It's time for the summer of the supervillain. Check out collectibles from our online MINIONS: THE RISE OF GRU shop—get your plush toys, posters and more!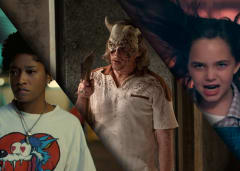 AMC SCENE
The Best in Horror
AMC Thrills & Chills brings you the very best in horror and suspense. Check out our Staff's Picks of the best new horror movies that will terrify you in 2022.
So Good It's Scary
Polygon calls Shudder a "horror movie paradise" and RogerEbert.com named Shudder "the best home for horror." Get a free month of the streaming service with the best selection of horror, thriller and supernatural films and series from new premieres to timeless classics, with code: SHUDDERPHONE