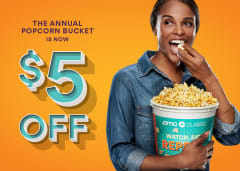 Savings on Savings
The Annual Popcorn Bucket at AMC CLASSIC is now just $15.99+tax for AMC Stubs members, a $5 savings! Refill it the rest of the year for $4.49+tax each and keep the crunchy, buttery good times rolling.
AMC EXCLUSIVE
DreamWorks Animation Classics Are Back
THE CROODS, HOW TO TRAIN YOUR DRAGON, KUNG FU PANDA, MADAGASCAR, SHREK and TROLLS are showing throughout the week of 8/23-8/29 at select theatres. Get tickets now and get ready for ABOMINABLE, opening 9/26.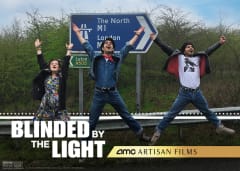 AMC ARTISAN FILMS
Celebrate the Music
Get your tickets today to Gurinder Chadha's BLINDED BY THE LIGHT, a joyful story of courage, love, hope and family, set to the music and lyrics of Bruce Springsteen's timeless songs.
AMC Scene
Dive Into 47 Meters Down: Uncaged
In the sequel, four young women find themselves lost in a maze-like underwater city, with limited air and a shiver of sharks surrounding them. Watch the latest trailer and get your tickets at AMC!
AMC EXCLUSIVE
Get Tickets and a FREE Gift
Buy tickets to OVERCOMER on our website or mobile app 8/12-8/25 and get a FREE digital download code for "Control" by Tenth Avenue North in your receipt email.