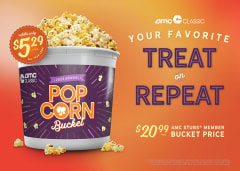 Meet Your Favorite Treat on Repeat
Our 2023 CLASSIC Refillable Popcorn Bucket is now available! Pop into an AMC Theatres and enjoy refills all year long – only $5.29+tax. Plus, AMC Stubs® members get their 2nd same-day refill for FREE.
Shake Things Up with a Cool Treat
Want a cool treat you can eat and drink? Shake it up with one of AMC DINE-IN's premium Double Decker Shakes. Choose from sweet flavors like Oreo®, S'Mores, Apple Pie, Extreme Chocolate, and Birthday Cake.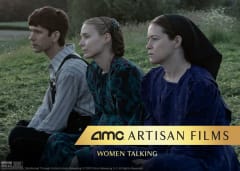 An Unbreakable Bond
Watch Sarah Polley and the cast of WOMEN TALKING describe the amazing bond created on set and what it means to have worked with such a powerhouse ensemble of women. See the film in select theatres now.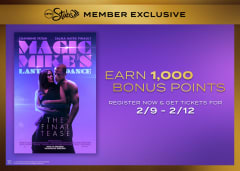 Save the Last Dance for Bonus Points
Earn 1,000 AMC Stubs® bonus points when you register and get tickets to see Channing Tatum star one final time in MAGIC MIKE'S LAST DANCE 2/9-2/12. See the magic on the big screen opening weekend.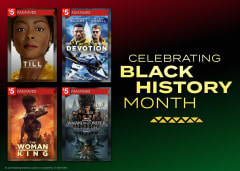 An Homage to Black Cinema
Join us in celebrating outstanding Black filmmakers with a rotating selection of $5 Fan Faves. Find release dates and get tickets to some of the year's best movies when they return to theatres 2/3-3/1.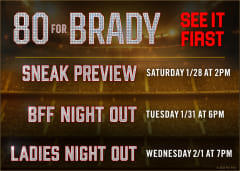 See It First! Three Ways to See 80 FOR BRADY Early
Be an all-star and get tickets to see 80 FOR BRADY at an early screening! Each event will feature special throwback ticket pricing.
Valid at participating locations.