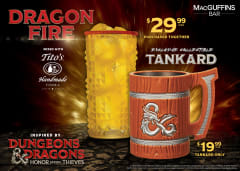 A Quest You Can Quench
Thirsty for another adventure? Order DRAGON FIRE and our exclusive collectible Dungeons & Dragons tankard for only $29.99+tax. Journey into select MacGuffins® Bars to get yours, only for a limited time.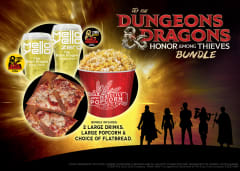 A Combo Fit to Slay Your Hunger
Feast like a beast with the DUNGEONS & DRAGONS HONOR AMONG THIEVES Bundle, featuring large popcorn, flatbread, and large drinks! For a limited time, try our exclusive Black Dragon Mello Yello for a bold flavor that's fire.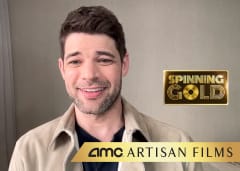 EXCLUSIVE INTERVIEW
A Musical Journey
Watch our exclusive SPINNING GOLD interview with Jeremy Jordan, Jay Pharoah, Tayla Parx and writer & director Tim Bogart as they share how Neil Bogart always raised the stakes to promote his artist and their music.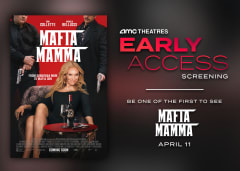 AMC THEATRES EARLY ACCESS
Attend a MAFIA MAMMA Early Screening
This new comedy stars Toni Collette as a suburban mom turned mafia don after inheriting her grandfather's criminal empire. Get your girls together and see it early, on 4/11 at select locations.
AMC SCENE
A.V. Rockwell's Feature Directorial Debut
Here's everything you need to know about A.V. Rockwell's feature directorial debut, A THOUSAND AND ONE starring Teyana Taylor.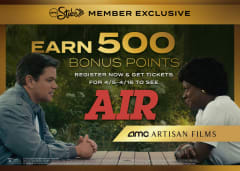 AMC STUBS MEMBER EXCLUSIVE
Score Bonus Points with AIR
Don't miss the true story of Nike's game-changing partnership with basketball legend Michael Jordan. Register now and get tickets to see AIR 4/5-4/16 to earn 500 AMC Stubs® bonus points.