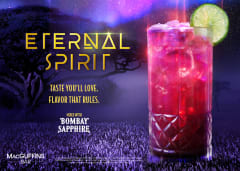 Long Live Supreme Taste
Everlasting flavor reigns on with the ETERNAL SPIRIT, our timeless blackberry gin and tonic mixed with Bombay Sapphire. Order yours today at MacGuffins Bar, available only for a limited time.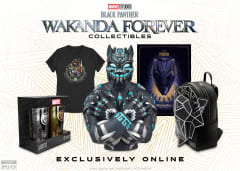 Collect a Piece of WAKANDA FOREVER
Gear up and reign on with BLACK PANTHER: WAKANDA FOREVER collectibles that rule! Shop our exclusively online selection of merch, including limited-edition art, cup set, apparel, bust figure, and more.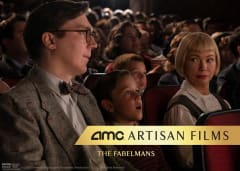 AMC ARTISAN FILMS
A Young Filmmaker Chases a Dream
Steven Spielberg's semi-autobiographical drama follows a family of dreamers and their son who discovers the mystifying magic of filmmaking.
AMC STUBS® MEMBER EXCLUSIVE
The DreamWorks Campus Sweepstakes
Get tickets to PUSS IN BOOTS: THE LAST WISH on 11/26 or 12/21-1/1 to be entered for a trip to tour DreamWorks Animation Campus in L.A. Rent or buy PUSS IN BOOTS (2011) via AMC Theatres On Demand for extra entry.
A VIOLENT NIGHT Mystery Gift
Santa is coming to town. Register and get tickets to see VIOLENT NIGHT 12/1-12/4 and find out if you've been naughty or nice with the gift of 1,000 or 2,000 mystery bonus points.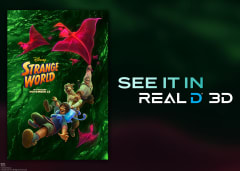 Delve into STRANGE WORLD
Follow a legendary family of explorers as they navigate uncharted and treacherous terrain in a world unlike any other. Experience the magic of Disney's newest animated film in RealD® 3D, now playing!