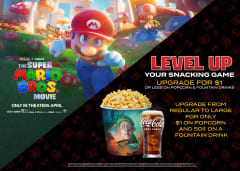 An Offer You Can Tip Your Cap to
Hop, race, or fly into AMC Theatres to 1-Upgrade your snacks from regular to large for only $1 on popcorn and 50¢ on a fountain drink when you see THE SUPER MARIO BROS. MOVIE, in theatres 4/5.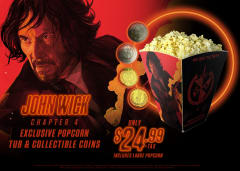 A New Chapter of Wicked Collectibles
The boogeyman has come to collect, and you can too. Get our exclusive JOHN WICK: CHAPTER 4 popcorn tub with large popcorn and collectible coins for only $24.99+tax. Take your shot at collecting while supplies last.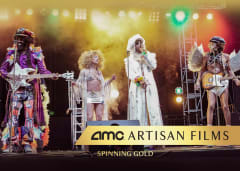 AMC ARTISAN FILMS
Revolutionizing the Record Industry
Watch this special interview featuring Neil Bogart and other iconic legends as they discuss the impact of how Casablanca Records changed the music industry and see SPINNING GOLD at AMC theatres on 3/30.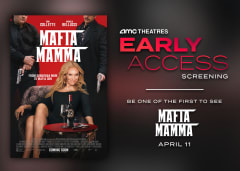 AMC THEATRES EARLY ACCESS
Attend a MAFIA MAMMA Early Screening
This new comedy stars Toni Collette as a suburban mom turned mafia don after inheriting her grandfather's criminal empire. Get your girls together and see it early, on 4/11 at select locations.
AMC SCENE
A.V. Rockwell's Feature Directorial Debut
Here's everything you need to know about A.V. Rockwell's feature directorial debut, A THOUSAND AND ONE starring Teyana Taylor.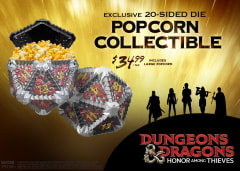 Roll an Epic Collectible
Get the adventure rolling with our exclusive DUNGEONS & DRAGONS: HONOR AMONG THIEVES 20-sided die popcorn vessel with large popcorn, only $34.99+tax. On sale 3/30 at select locations, while supplies last.