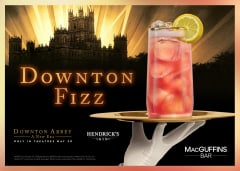 Sip Cocktails Like a Crawley
Enjoy white glove service with the Downton Fizz, inspired by DOWNTON ABBEY: A NEW ERA! This drink is a bright, fizzy delight, made with premium Hendrick's Gin and Chambord Liqueur. Order yours at MacGuffins Bar today and see DOWNTON ABBEY: A NEW ERA, only in theaters May 20.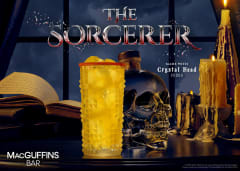 Enter a New Dimension of Flavor
Conjure up magical cravings with THE SORCERER, featuring Crystal Head Vodka mixed with passion fruit. Available at MacGuffins Bar for a limited time only.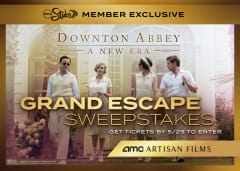 DOWNTON ABBEY: A NEW ERA Sweeps
You could win a trip to southern France and a signed copy of the film's script! To enter the DOWNTON ABBEY: A NEW ERA Grand Escape Sweepstakes, buy tickets to see the movie now through 5/29.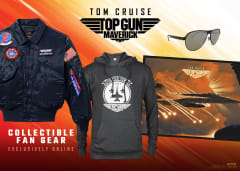 Get Your TOP GUN: MAVERICK Fan Gear
Hit the afterburners with our online-exclusive fan gear and collectibles to celebrate TOP GUN: MAVERICK. Superfans will love gear like bomber jackets, sunglasses, posters and more—order yours today!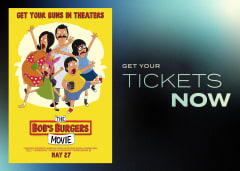 Beef Up Your Memorial Day Weekend
Alriiight! Bob, Linda, and the kids are going on a new, animated musical comedy-mystery-adventure in THE BOB'S BURGERS MOVIE! Get tickets now and get your buns to AMC Theatres and see it starting 5/27.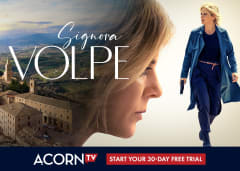 Dramas, Mysteries, and Comedies from Britain & Beyond
Acorn TV offers sweeping period dramas like "A Place to Call Home", WWII-era mystery series "Foyle's War", and classic Agatha Christie miniseries. Stream the best series from Britain and beyond, always commercial-free. Sign up now to get a free month of Acorn TV with code: ACORNABBEY