Please allow approximately 20 extra minutes for pre-show and trailers before the show starts.2 hr 9 minPGReleased May 24

Get Tickets

Please allow approximately 20 extra minutes for pre-show and trailers before the show starts.2 hr 10 minRReleased May 17

Get Tickets

Please allow approximately 20 extra minutes for pre-show and trailers before the show starts.3 hr 2 minPG13Released Apr 26

Get Tickets

Please allow approximately 20 extra minutes for pre-show and trailers before the show starts.1 hr 31 minRReleased May 24

Get Tickets

Please allow approximately 20 extra minutes for pre-show and trailers before the show starts.1 hr 40 minPG13Released May 17

Get Tickets

Please allow approximately 20 extra minutes for pre-show and trailers before the show starts.1 hr 42 minRReleased May 24

Get Tickets

Please allow approximately 20 extra minutes for pre-show and trailers before the show starts.1 hr 34 minPG13Released May 10

Get Tickets

Please allow approximately 20 extra minutes for pre-show and trailers before the show starts.2 hr 5 minRReleased May 3

Get Tickets

Please allow approximately 20 extra minutes for pre-show and trailers before the show starts.1 hr 42 minPG13Released May 3

Get Tickets

Please allow approximately 20 extra minutes for pre-show and trailers before the show starts.1 hr 27 minPGReleased May 3

Get Tickets

Please allow approximately 20 extra minutes for pre-show and trailers before the show starts.1 hr 31 minPG13Released May 10

Get Tickets

Please allow approximately 20 extra minutes for pre-show and trailers before the show starts.1 hr 56 minPGReleased Apr 17

Get Tickets

Please allow approximately 20 extra minutes for pre-show and trailers before the show starts.2 hr 4 minPG13Released Mar 8

Get Tickets

Not finding what you're looking for?

Please allow approximately 20 extra minutes for pre-show and trailers before the show starts.1 hr 49 minPGReleased May 17

Get Tickets

Please allow approximately 20 extra minutes for pre-show and trailers before the show starts.1 hr 44 minPGReleased May 10

Get Tickets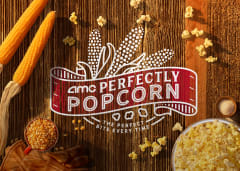 You Could Win FREE Popcorn for a Year
AMC Perfectly Popcorn™ is grown in the heartland of America from our unique blend of seeds and popped fresh daily just for you. Enter now for your chance to win a year of FREE, savory, aromatic popcorn!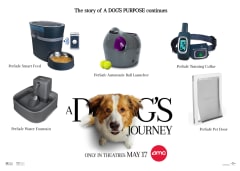 AMC GIVEAWAY
You Could Treat Your Dog to a Prize Pack
Continue the tale of A DOG'S PURPOSE with A DOG'S JOURNEY, now showing at AMC! Follow AMC Theatres on Facebook, Twitter and Instagram through 5/29 to learn how you could win a prize pack for your four-legged friend.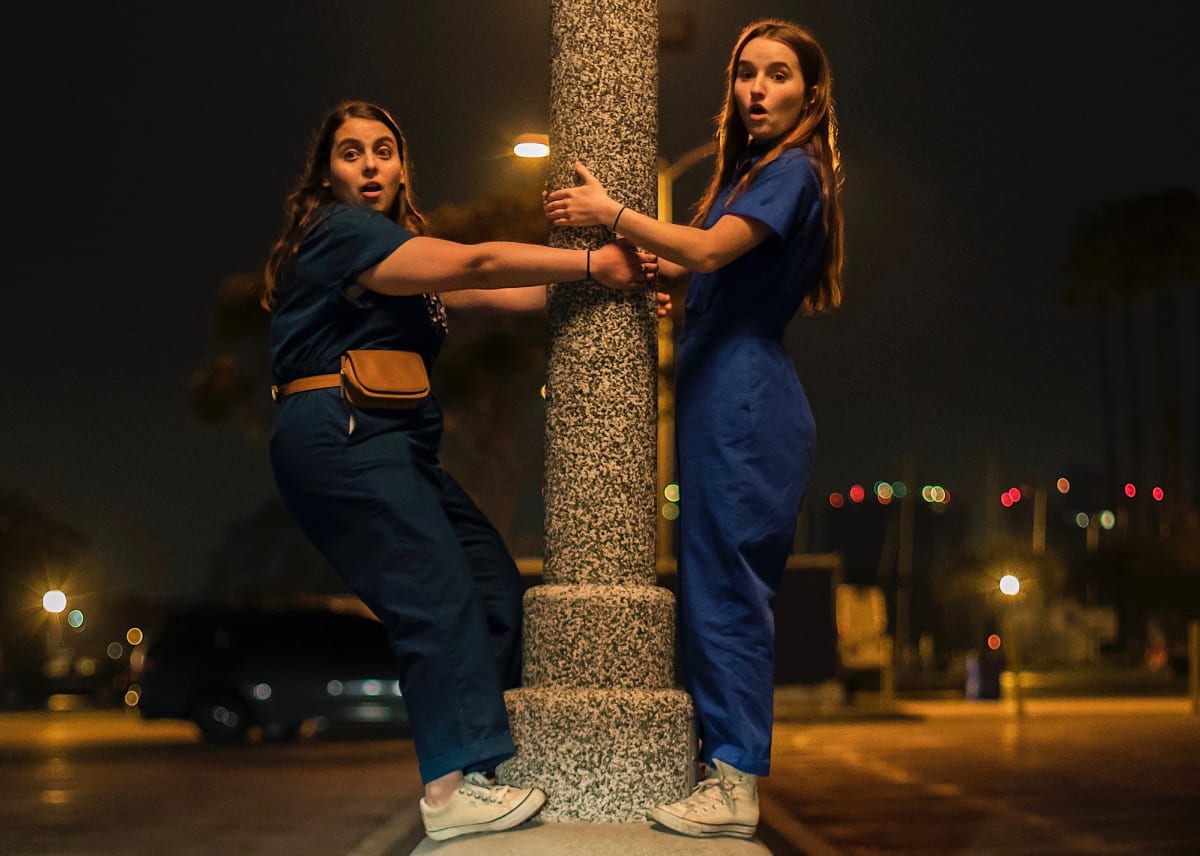 BOOKSMART is a Smart Comedy
The comedy in BOOKSMART comes from our leads' intellect. They're two best friends who own their nerdy individuality and build each other up. Hear more from the stars and director Olivia Wilde.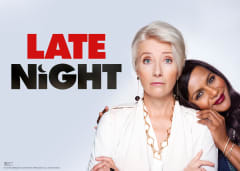 Late Night Packs a Sidesplitting Punch
Emma Thompson and Mindy Kaling are giving comedy a rewrite in LATE NIGHT, opening 6/7. Get your tickets now at AMC!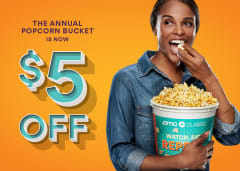 Savings on Savings
The Annual Popcorn Bucket at AMC CLASSIC is now just $15.99+tax for AMC Stubs members, a $5 savings! Refill it the rest of the year for $4.49+tax each and keep the crunchy, buttery good times rolling.