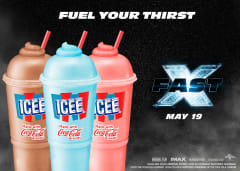 A Cool Treat with All-Out Flavor
Get your tastebuds revving with a cool treat that goes full throttle. Enjoy the frozen rush of your favorite ICEE flavor when you see FAST X, now showing.
The Perfect Trilogy Does Exist
Introducing our epic lineup of AMC Theatres Grocery Popcorn in Classic Butter, Extra Butter, and Lightly Salted flavors. Available now in ready-to-eat and microwave varieties at select Walmart stores and online.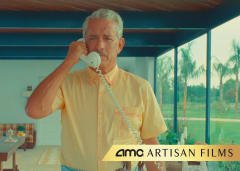 AMC SCENE
Tom Hanks And Wes Anderson Visit Asteroid City
ASTEROID CITY is the first collaboration between Academy Award® Winner Tom Hanks and the visionary director, Wes Anderson.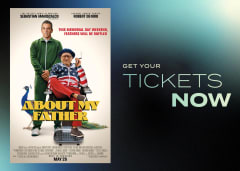 Family is Everything
Robert De Niro and comedian Sebastian Maniscalco star in ABOUT MY FATHER, a hilarious new film about culture clashes between two merging families. See it on the big screen, now showing.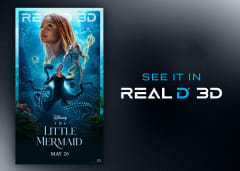 AMC SCENE
Explore Under The Sea In RealD 3D
Here are three thrilling and vibrant scenes from the musical THE LITTLE MERMAID that need to be seen in RealD 3D.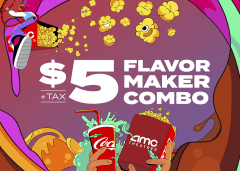 $5 Flavor Maker Combo
Grab your friends and turn up your taste buds with a Coca-Cola Freestyle® small drink & small popcorn for $5 at participating locations. Snag this offer and bring your student ID.