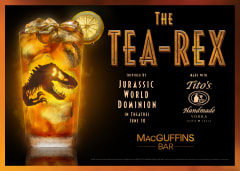 We Made It Bigger. Epically Bigger.
Get your talons on THE TEA-REX, a dino-sized 24-oz. Tito's spiked peach tea & lemonade with a bite. Plus, buy tickets to see JURASSIC WORLD DOMINION, now playing in theatres. Hurry to MacGuffins Bar before it's extinct.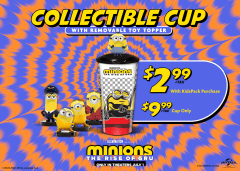 Add a MINIONS Cup to Your KidsPack
Upgrade your AMC KidsPack for just $2.99+tax and you'll receive a MINIONS Collectible Cup, including a removable toy topper. Purchase the cup without an AMC KidsPack for $9.99+tax. Collect all 5 toys!
MARCEL THE SHELL WITH SHOES ON
Jenny Slate's beloved character Marcel returns—this time to theatres! When a documentarian discovers the adorable shell in his Airbnb, they set out on a heartwarming journey to find Marcel's family.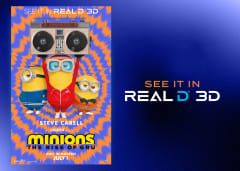 A Villain Will Rise in RealD® 3D
Brace yourself for a new dimension of fun and adventure with MINIONS: THE RISE OF GRU in RealD® 3D at AMC Theatres. Buy tickets now to experience the origin of the world's most devious supervillain!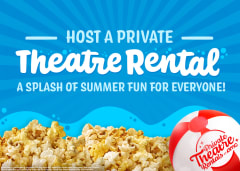 Book a Private Theatre Rental Today
Watch the biggest new release or choose a Fan Fave film and save any day. Make AMC Theatres your summer hotspot with Private Theatre Rentals!
So Good It's Scary
Polygon calls Shudder a "horror movie paradise" and RogerEbert.com named Shudder "the best home for horror." Get a free month of the streaming service with the best selection of horror, thriller and supernatural films and series from new premieres to timeless classics, with code: SHUDDERPHONE