Film Festivals at AMC
AMC is home to many movie festivals across the country. We're proud to bring people together for the common goal of celebrating great films.
Submit Your Festival
Are you looking to host a film festival at AMC? We'd love to hear about it.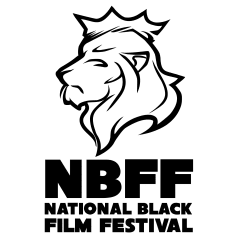 National Black Film Festival
May 2-4, 2019
AMC Houston 8
In a short time the National Black Film Festival has established themselves as one of the premier film festivals in the country. Educational workshops and panels that give the filmmaker insight into their chosen field. You don't want to miss our networking events starting with our opening night mixer, the NBFF All Black Party and 2019 NBFF Awards Show. Join us and your film can be the next projecting on the big screen! The NBFF acts as a bridge to connect industries professionals and those upcoming together with 4 days of entertainment, education and empowerment.
The NBFF was founded by film producer J.O. Malone with an initiative to build an enlightening platform for future filmmakers and actors. Another primary goal of the NBFF is to stimulate the production of more high quality films in the Houston, Texas metropolitan area-mapping the city as a major cinematic outlet. Come mix and mingle with the industries elite, learn trade secrets and build those essential relationships that will take your filmmaking to the next level.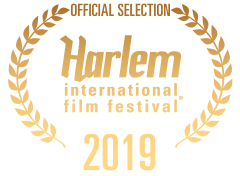 Harlem International Film Festival
May 16-19, 2019
AMC Magic Johnson Harlem 9
Celebrating the art of cinema in the home of the Harlem Renaissance, The Harlem International Film Festival (Hi) inspires and entertains by honoring dynamic films by anyone about anything under the sun. Conceived from the belief that we all have unique experiences and perspectives to share, the Festival actively seeks and exhibits fresh work. Hi is committed to exemplifying the eminence that Harlem represents and is dedicated to bringing attention to the finest filmmakers from Harlem to Hong Kong.
The Hi experience integrates the best that Harlem has to offer - great restaurants, unique boutiques, world-class music venues, prestigious universities and cultural institutions, and a long history of excellence in the Arts. The Festival showcases features, documentaries, shorts, animation, youth projects, episodic work and cutting edge music video. In addition to showcasing some of the best films from around the world, the Festival also features the Harlem Spotlight, which highlights films produced or directed by Harlem residents, films shot in Harlem, or films about Harlem and her legendary history.
More Film Festivals
Alexandria Film Festival


Alexandria, VA

All American High School Film Festival


New York, NY

American Black Film Festival


New York, NY

American Indian Film Festival


San Francisco, CA

Arabian Sights Film Festival


Washington DC

Arthouse Film Festival


Monmouth/Eatonton, NJ

Asian Pop-Up Screening Series


Chicago, IL

AutFest


Orange, CA

Bay Area Drone Film Festival


Santa Clara, CA

Blue Whiskey International Film Festival


Mt Prospect, IL

Boston Film Festival


Boston, MA

Boston Jewish Film Festival


Framingham, MA

Burbank International Film Festival


Burbank, CA

Chattanooga Film Festival


Chattanooga, TN

Cherry Hill Film Festival


Voorhees, NJ

Chicago Festival of Israeli Cinema


Northbrook, IL
Chicago International Film Festival


Chicago, IL

Chicago Jewish Film Festival


Chicago, IL

Chicago Latino Film Festival


Chicago, IL

Churches Making Movies


Elizabeth, NJ

Cosmic Film Festival


Los Angeles, CA

Dallas-Fort Worth South Asian Film Festival


Addison, TX

DC South Asian Film Festival


Gaithersburg, MD

Gasparilla Film Festival


Tampa, FL

Golden Gate Film Festival


Cupertino, CA

Hartford Jewish Film Festival


Bloomfield, CT

Havana Film Festival New York


New York, NY

Heartland Film Festival


Indianapolis, IN

HollyWeb Shorts Film Festival


Los Angeles, CA

Hollywood Black Film Festival


Marina Del Rey, CA

Houston Cinema Arts Festival


Houston, TX

Israel Film Festival


Ridgefield Park, NJ
It Factor Film Festival


Columbus, OH

JFilm Festival


Pittsburgh, PA

Lone Star Film Festival


Fort Worth, TX

Los Angeles Times Indie Focus Screening Series


Los Angeles, CA

Naperville Independent Film Festival


Naperville, IL

New York City Food Film Festival


New York, NY

Palm Beach Jewish Film Festival


West Palm Beach, FL

People's Film Festival


New York, NY

Polish Film Festival


Houston, TX

Rutgers Jewish Film Festival


New Brunswick, NJ

San Diego 48 Hour Film Festival


San Diego, CA

San Diego Arab Film Festival


San Diego, CA

San Diego Black Film Festival


San Diego, CA

San Diego Latino Film Festival


San Diego, CA

Scottsdale Short Film Festival


Phoenix, AZ

Seattle International Film Festival


Seattle, WA
Seattle Jewish Film Festival


Seattle, WA

Seattle Queer Film Festival


Seattle, WA

Silicon Valley Jewish Film Festival


San Jose, CA

Springfield Art Association Screening Series


Springfield, IL

Sunscreen Film Festival


Saint Petersburg, FL

Talk Cinema


Port Chester, NY

Tampa Bay Jewish Film Festival


Saint Petersburg, FL

Urban Action Showcase Film Festival


New York, NY

Urbanworld Film Festival


New York, NY

Vietnamese Film Festival


Orange, CA

Washington DC International Film Festival


Washington DC

West Orange Classic Film Festival


West Orange, NJ

Weston Foreign Film Series


Weston, FL

Wisconsin Film Festival


Madison, WI

WorldFest Houston


Houston, TX