As a talented writer and director with his own production studio, Tyler Perry has built an entertainment empire. He's consistently named one of the wealthiest actors in Hollywood, thanks to his multiple TV series and MADEA movies, which have grossed close to $500 million. While he may be best known for his beloved character, Perry is also behind many other fantastic films, including the new revenge thriller ACRIMONY. Here are just a handful he has written and directed over the past 10 years.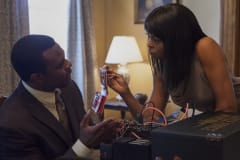 ACRIMONY
Don't tell Taraji P. Henson she doesn't have a right to be angry. The Oscar®-nominated actress stars in Perry's second R-rated film as a faithful wife who's tired of standing by her devious husband (Lyriq Bent).
After 18 years, Melinda and Robert's marriage is on the rocks. Suspecting Robert is having an affair, Melinda follows him, but what she finds is worse than she imagined — and he's not the only one who must pay.
Feel the fury of a woman scorned — get your tickets to ACRIMONY today.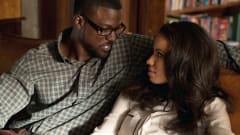 TEMPTATION: CONFESSIONS OF A MARRIAGE COUNSELOR (2013)
One of Perry's top 10 highest-grossing films, TEMPTATION: CONFESSIONS OF A MARRIAGE COUNSELOR is a fiery drama about an ambitious married woman and a handsome billionaire.
Brice (Robbie Jones) is charming, attentive and just dangerous enough to tempt Judith (Jurnee Smollett-Bell) to step out on her marriage. Though thrilling, her recklessness has consequences that will forever alter the course of her life.
TEMPTATION: CONFESSIONS OF A MARRIAGE COUNSELOR also stars Vanessa Williams, Brandy Norwood and Lance Gross.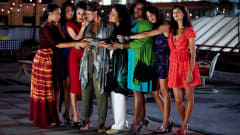 FOR COLORED GIRLS (2010)
FOR COLORED GIRLS is hands-down Perry's most poignant film. The 2010 drama is based on Ntozake Shange's "For Colored Girls Who Have Considered Suicide When the Rainbow Is Enuf," a dramatic prose that reveals "what it is to be of color and female in the 20th century."
The "choreopoem" was first performed in 1976, but its message stands the test of time. Starring Janet Jackson, Thandie Newton, Whoopi Goldberg and more, the film explores different issues that impact women — and women of color in particular — through multiple, intersecting stories.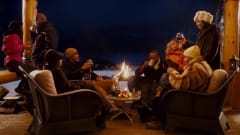 WHY DID I GET MARRIED (I and II; 2007 and 2010)
The big screen adaptation of Perry's stage play of the same name, WHY DID I GET MARRIED is a dramedy about the trials of matrimony. The original opened No. 1 at the box office, and the sequel was even more successful, becoming Perry's fifth highest-grossing film. 
In both films, four couples fight to save their marriages as they battle through financial, physical, mental and emotional issues during their annual retreat. Secrets are revealed; trust is tested; hearts are broken; but there are plenty of laughs along the way.
WHY DID I GET MARRIED (I and II) stars Perry, Janet Jackson, Jill Scott and more.
Don't miss Perry's newest film, ACRIMONY, in AMC theatres this weekend. Browse showtimes at a location near you and get your tickets today.