In terms of animated movies, 2017 so far has provided a mixed bag. Arthouse fare the likes of Studio Ghibli's The Red Turtle, South Korea's zombie flick Seoul Station and the Japanese WWII-based In This Corner Of The World were of a superior quality. Hollywood productions however, ranged from the truly delightful (The LEGO Batman Movie) to downright sad (The Emoji Movie), with warmly received sequels (Despicable Me, Cars 3) in-between.
Of course, it's only September and there are still a couple of unique animated features coming our way that may just up the ante for Hollywood animation. This include films based on popular toylines, an adaptation of a best-selling children's book and the latest offering from Disney/Pixar.
Here's a rundown of 5 upcoming animated films to look out from now till Christmas:
1. The LEGO Ninjago Movie
If this latest LEGO Movie spin-off is half as funny as The LEGO Batman Movie, audiences are going to be in for a rib-tickling treat. Based on a line of sets produced by LEGO and a TV show, LEGO Ninjago follows the adventures of teen ninja Lloyd (Franco) who, together with five of his ninja warrior pals, have to defend Ninjago city from the evil warlord Garmadon, who also happens to be his dad.
Ninjago promises to be a martial arts extravaganza, so that will interest fans of Asian kung fu and ninja movies. In fact, the fight scenes in the film are choreographed by the stunt team of martial arts legend Jackie Chan, who plays sensei Master Wu. Charlie Bean, one of the film's directors, explains to Entertainment Weekly on why they took that stance:
There's so much Asian cinema that's in this, from martial arts movies to ninja films, but it's also big mechs and robots and anime stuff and monster movie tropes. It's a love letter to those types of movies.
Fun fact: Unlike most animated movies, where cast members record their dialogue in isolation, the Ninjago cast recorded their lines at the same time, causing much improvisation.
2. My Little Pony: The Movie
Based on the popular Hasbro toy line and specifically the television series, My Little Pony: Friendship Is Magic, this animated musical fantasy feature will sure to delight fans of the My Little Pony franchise.
The film tells of how Princess Twilight Sparkle (Tara Strong) and the Mane 6 have to embark on a journey beyond Equestria when a dark force threatens their home land. A host of big names are on board including Liev Schreiber as the Storm King, Emily Blunt as Tempest Shadow, and Kristin Chenoweth as Princess Skystar, a seapony princess and a magically transformed hippogriff.
Fun fact: The character design of Songbird Serenade, a pop star seapony played by Sia, is modeled after the pop star's unique on-stage persona!
3. The Star
From the studio that gave us Miracles from Heaven and Cloudy with a Chance of Meatballs comes an animated comedy-musical of the first Christmas, told from the perspective of animals.
Starring a stellar list of voice talents that includes the likes of Kelly Clarkson and Oprah Winfrey, the story follows a brave donkey, Bo (Yeun), who breaks free from the village mill to embark on an adventure. On his way, he teams up with a flockless sheep, Ruth (Aidy Bryant) and an ambitious dove, Dave (Keegan-Michael Key). Together with three wisecracking camels and some eccentric stable animals, Bo and company follow the Star and become unlikely heroes in the greatest story ever told – the birth of baby Jesus.
In an interview with Faithwire, director Tim Reckart explains why his version of the traditional Nativity story is special:
The thing we're doing with this movie that lets us [have creative license is] that it's the story of the Nativity, but from the point of view of the animals. That's a story that nobody has told before. We're calling it the greatest story never told.
Fun fact: Mariah Carey sings the film's theme, titled 'The Star'!
4. Coco
Centering on Mexico's Day of the Dead celebration, the vibrant musical fantasy Coco follows a 12-year-old inspiring musician Miguel (Gonzalez) who is accidentally transported to the Land of the Dead, leading to an extraordinary family reunion with his dead relatives, as well as a meet-up with his deceased musical idol, Ernesto de la Cruz (Bratt).
When Coco was first announced, many felt that it was going to be a carbon copy of Jorge R. Gutierrez's brilliant The Book of Life, which is also set around the Day of the Dead festivities. But whereas the latter focuses on a love triangle, Coco is a coming-of-age tale. And though it's primarily a kid's movie, the topic of death is very sensitively dealt with as actor Gael Garcia Bernal, who plays a skeletal trickster named Hector, explains to Entertainment Weekly:
The issues of death in this film are beautifully, intelligently put, and I think kids are going to approach it in an interesting way, just like the actual Day of the Dead. It's a chance to be in touch with death through being alive. By remembering the people who have gone, you can, in a way, give them even more life.
Likely to be filled with musical numbers, listen out for the keystone song, "Remember Me", sung by 12-year-old Gonzalez himself.
Fun fact: Olaf's Frozen Adventure, a short featurette in which Olaf the Snowman goes looking for a suitable family tradition for Queen Elsa and Princess Anna, will be shown before Coco in US theaters!
5. Ferdinand
Based on the classic 1936 children's book by American author Munro Leaf, Ferdinand is about a gentle, flower-loving bull whose life turns topsy-turvy when he is mistakenly chosen to participate in the bullfights in Madrid.
Director Carlos Saldanha (Rio) confessed that he didn't quite to picture the titular character till he met WWE celebrity/actor John Cena. In an interview with Entertainment Weekly, he reveals:
The book gave me great inspiration for how I wanted to start the movie and how I wanted [it] to end. But then there's a whole movie in between that I had to figure out... [John] is this massive person but he's so warm and honest and endearing that I felt like, 'You are Ferdinand!'
With a stable of cute wise-cracking animals from goats to hedgehogs to horses, not to mention authentic Spanish backdrops, Ferdinand should hit a bull's eye at the holiday box office but then again, it's released on the same day as Star Wars: The Last Jedi.
Fun fact: Disney made a short film about Ferdinand The Bull in 1938!
These unique themes and storylines will surely entertain us from now until 2018, before a slew of anticipated sequels hits theaters (including The Incredibles 2, Hotel Transylvania 3 and Ralph Breaks The Internet: Wreck It-Ralph 2).
(Source: ew.com)
The LEGO Ninjago Movie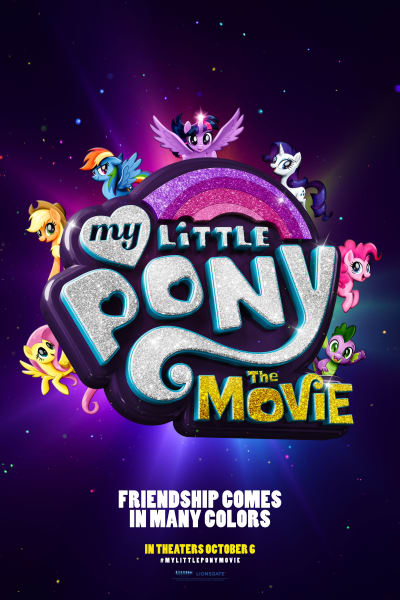 My Little Pony: The Movie
The Star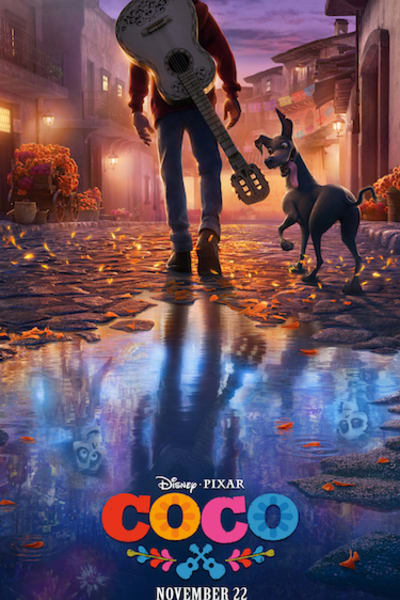 Coco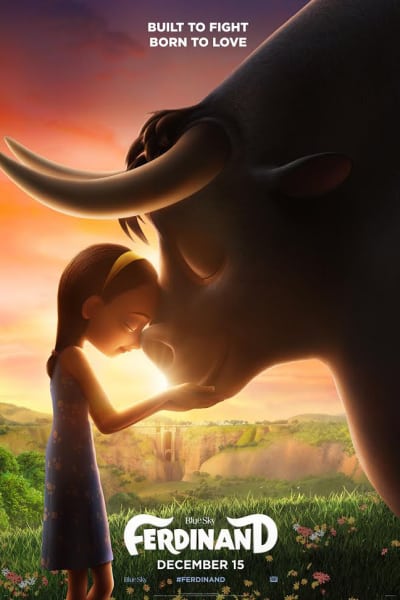 Ferdinand