The Toronto International Film Festival (TIFF) is the world's most important, publicly attended film festival, with surprising premieres and spirited discussions with celebrities and filmmakers. You know AMC couldn't miss out.
Over our week in Toronto, we watched as many films as possible and snagged exclusive interviews with some of Hollywood's familiar faces. We'd love to cover everything we experienced here, but we might actually break the internet. So instead, we've compiled just a few of the event's highpoints and audience-favorite films to put on your calendar.
Most Talked About
THE SHAPE OF WATER
Release Date: December 8, 2017
Directed by: Guillermo del Toro
Starring: Sally Hawkins, Michael Shannon, Octavia Spencer
In a red-carpet interview, del Toro described his newest project as an emotional film about "loving the Other and not being afraid of the Other." Doesn't sound like the horror and action films he's known for, does it?
THE SHAPE OF WATER is quite the leap — or dive — for the typically dark director. Set against the backdrop of Cold War era America circa 1963, in a hidden high-security government laboratory, lonely Elisa (Hawkins) is trapped in a life of silence and isolation. Elisa's life is changed forever when she and co-worker Zelda (Spencer) discover a secret classified experiment.
THE SHAPE OF WATER is an entertaining, eye-catching, other-worldly fairy tale that retains del Toro's masterful storytelling. Fans of his fantastical style, sci-fi movies in general and creative love stories will enjoy this film.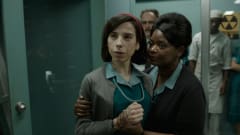 THE FLORIDA PROJECT
Release Date: October 6, 2017
Directed by: Sean Baker
Starring: Willem Dafoe, Brooklynn Prince, Bria Vinaite
For most, Disney World is the happiest place on earth. But for the families in THE FLORIDA PROJECT, it's a close reminder of what they don't have: stability and a safe space to be a kid. The Magic Castle — the budget motel where they live — is not to be confused with the nearby Magic Kingdom, though its bright purple exterior may suggest otherwise.
THE FLORIDA PROJECT is the story of a precocious 6-year-old named Moonee and her ragtag group of friends, whose summer break is filled with childhood wonder, possibility and a sense of adventure while the adults around them struggle with hard times.
Many of the residents of the Magic Castle are single mothers, sharing a single room with their multiple kids. This creates a pressure cooker environment that's bound to boil over.
The film pulls back the curtains and reveals a rough underbelly of Florida that is often overlooked, and it does so through a fresh and dynamic lens. Dafoe delivers a remarkable performance, and up-and-comer Brooklynn Prince (Moonee) is bound to get more attention in the near future.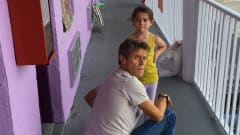 THREE BILLBOARDS OUTSIDE EBBING, MISSOURI
Release Date: November 10, 2017
Directed by: Martin McDonagh
Starring: Frances McDormand, Woody Harrelson, Sam Rockwell
Possibly McDormand's best work to date, THREE BILLBOARDS OUTSIDE EBBING, MISSOURI, is a darkly comic drama from Academy Award winner Martin McDonagh.
After months have passed without a culprit in her daughter's murder case, Mildred Hayes (McDormand) makes a bold move, painting three signs leading into her town with a controversial message directed at William Willoughby (Harrelson), the town's revered chief of police. When his second-in-command Officer Dixon (Rockwell), an immature mother's boy with a penchant for violence, gets involved, the battle between Mildred and Ebbing's law enforcement is only exacerbated.
THREE BILLBOARDS OUTSIDE EBBING, MISSOURI, proves no one is fully bad … or good, as director McDonagh said. There's a lot of tension and drama between the characters; the film is immensely angering at times; and yet, it balances humor in a way that keeps the story hopeful and engaging.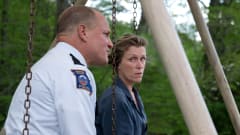 Attention and Headline Grabbers
Other films that gained traction in the news and praise among TIFF audiences include THE DISASTER ARTIST, STRONGER, VICTORIA & ABDUL, and BATTLE OF THE SEXES — which span four vastly different genres and subject matters.
THE DISASTER ARTIST is a strange-in-a-good-way comedy based on Greg Sestero's best-selling tell-all about the making of Tommy Wiseau's cult-classic disaster piece, THE ROOM ("The Greatest Bad Movie Ever Made").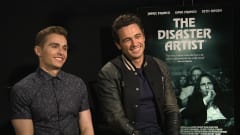 STRONGER tells the inspirational and heroic true-life story of Jeff Bauman (Jake Gyllenhaal), the man whose iconic photo from the 2013 Boston Marathon bombing captured the hearts of the world.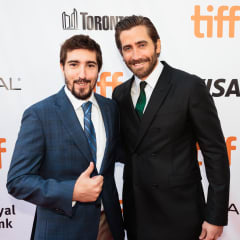 VICTORIA & ABDUL reveals the extraordinary true story of the amazing and unlikely friendship between Queen Victoria (Judi Dench) and a young clerk, Abdul Karim (Ali Fazal), who becomes her teacher, her spiritual advisor and her devoted friend.
BATTLE OF THE SEXES replays the electrifying 1973 tennis match between World No. 1 Billie Jean King (Emma Stone) and ex-champ and serial hustler Bobby Riggs (Steve Carell) — the most-watched televised sports event of all time.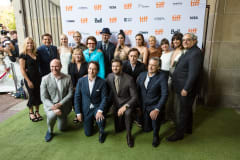 Other Crowd Cheers
We'd be remiss if we left out CALL ME BY YOUR NAME, SUBURBICON, THE CURRENT WAR, DOWNSIZING, DARKEST HOUR, and MARK FELT: THE MAN WHO BROUGHT DOWN THE WHITEHOUSE.
There were so many great films at TIFF, and we can't wait to bring them to an AMC theatre near you. Check out what's currently playing and browse our blog for more in-depth film features.