Since 1976, almost every generation has had its own Charlie's Angels — a trio of butt-kicking female private investigators with an endless supply of costumes, effortlessly cool hair and a goofy guy named Bosley to help them around the office. From the 1970s TV show to the 2000 movie and its sequel, the Angels have transformed from campy retro detectives to badass action heroes.
Now, actress and filmmaker Elizabeth Banks will introduce a new trio of Angels to a new generation with her upcoming CHARLIE'S ANGELS reboot. Read on for everything you need to know about the new CHARLIE'S ANGELS.
Blast From the Past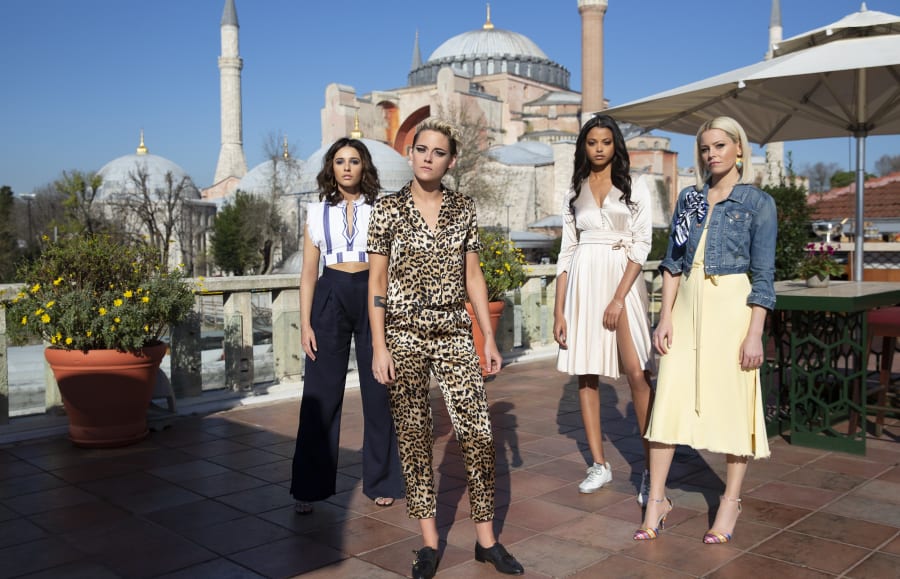 But first, for those unfamiliar with the franchise, here's a quick primer on CHARLIE'S ANGELS. It began life as a TV series that ran from 1976 to 1981, originally starring Kate Jackson, Farrah Fawcett and Jaclyn Smith as Sabrina, Jill and Kelly, respectively. They were three awesome women who worked for a private detective agency run by Charlie (John Forsythe), a mysterious benefactor who is never seen. Charlie calls the Angels on a private line through his associate, John Bosley (David Doyle), to deliver thrilling assignments that often involve wearing cool wigs and costumes to go undercover and bust some truly bad guys.
The TV show moved to the big screen in 2000. That film and its sequel, directed by McG, were more of a continuation of the original TV series than a reboot. Drew Barrymore, Lucy Liu and Cameron Diaz played the new generation of Angels, with Bill Murray as their Bosley. The movie takes place in a world where Charlie's agency has been operating for decades, always with three Angels on staff.
They're No Angels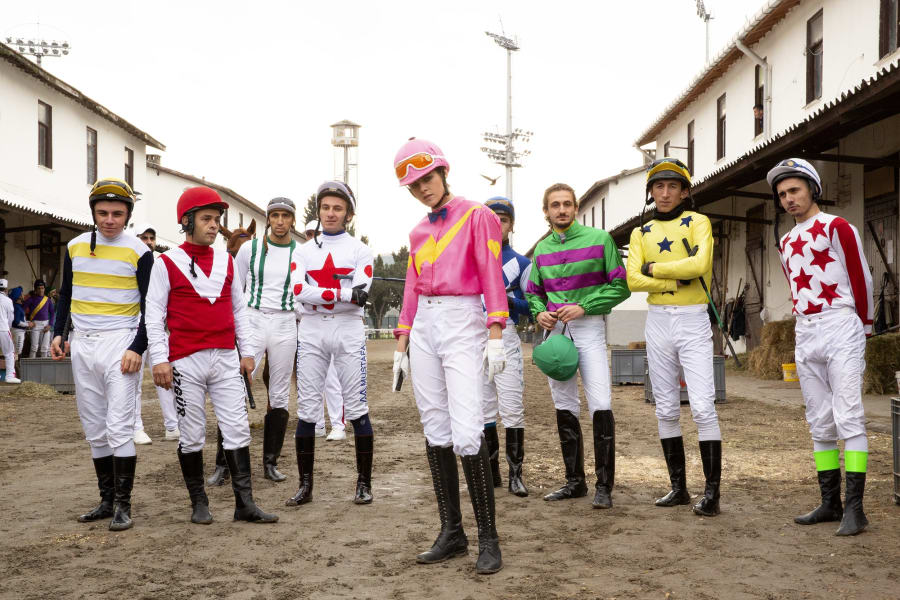 As you probably guessed, these women might be called "Angels," but their ass-kicking ability is anything but angelic. Where the old series (and even the movies, to an extent) focused more on the superficial appearances of the characters, Elizabeth Banks' new CHARLIE'S ANGELS is a completely modern take on the concept, with a totally modern cast.
Kristen Stewart, Naomi Scott (of Disney's live-action ALADDIN) and newcomer Ella Balinska play the latest trio of bad guy-busting Angels. Sabina (Stewart), Elena (Scott) and Jane (Balinska) work for the mysterious and unseen Charlie, who has taken his business international. Charlie employs the most skilled investigators, from all over the world, to help his private (and wealthy) clients.
There's not just one set of Angels, but multiple sets, each working with their own Bosley to communicate with Charlie. Patrick Stewart (X-MEN, STAR TREK) plays one Bosley, while Djimon Hounsou (GUARDIANS OF THE GALAXY) plays another. The new CHARLIE'S ANGELS also has a very timely story regarding the disappearance of a young IT engineer who blew the whistle on a dangerous piece of tech. It's up to the Angels — Stewart, Scott and Balinska, specifically — to save him … and the world.
Banks Behind the Scenes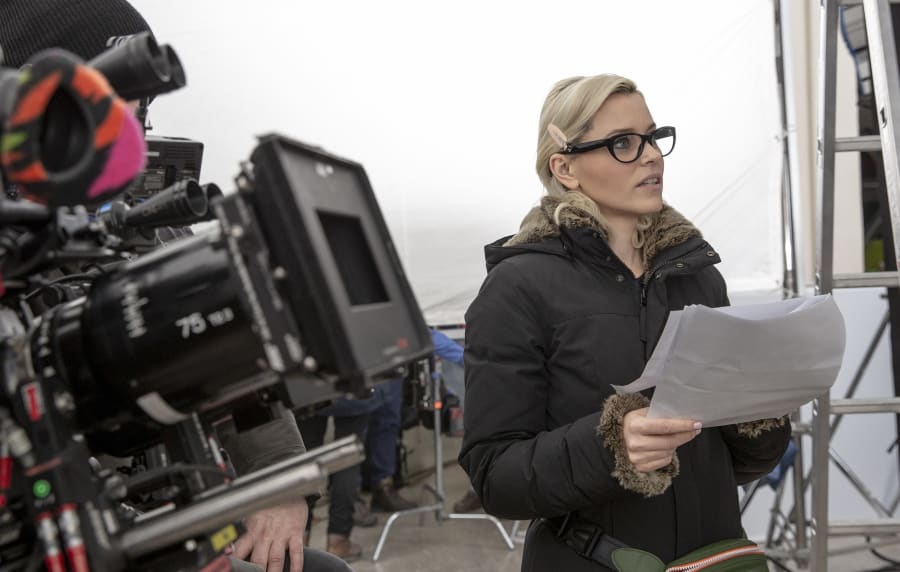 Banks is best known to audiences for her brilliant comedic acting in everything from THE 40-YEAR-OLD VIRGIN to "30 Rock." She recently took her talents behind the camera, making her directorial debut with PITCH PERFECT 3, having already produced the previous two films in the series. Banks proved to be every bit as skilled at directing as she is at acting. Her first directing gig was a big-budget blockbuster sequel, and it was a huge success. With her love of the original CHARLIE'S ANGELS, her comedic skills and her directing know-how, Banks was the perfect director to introduce the next generation of Angels.
Get ready to meet the new CHARLIE'S ANGELS on November 15.