Moviegoers rarely see the difficult process of designing cars. Frankly, it's not the most cinematic concept — at least, that's what we thought before seeing footage from the new movie from LOGAN director James Mangold.
Mangold directs FORD V. FERRARI, which tells the high-octane true story of Ford's attempt to build a car that could cross the Le Mans finish line before machines made by Enzo Ferrari. Matt Damon and Christian Bale star as the two men who try to make the impossible happen — and who keep the pedal to the metal even as their test cars fly apart on the track.
Now that the first trailer has arrived, here's everything you need to know about FORD V. FERRARI.
The Ford v. Ferrari Trailer Goes to War
This first FORD V. FERRARI trailer has everything we want: headstrong characters, fast cars, an appearance from Jon Bernthal (playing Lee Iacocca), and Henry Ford II (Tracy Letts) reduced to tears by his new car.
Furthermore, we've got to give the team behind this trailer credit for being able to own "Gimme Shelter" by the Rolling Stones. Martin Scorsese has basically laid cinematic claim to the song for years, thanks to GOODFELLAS and THE DEPARTED — but this FORD V. FERRARI trailer acts like no one has ever used the tune in connection with a movie before, and it works.
The True Story of Ford v. Ferrari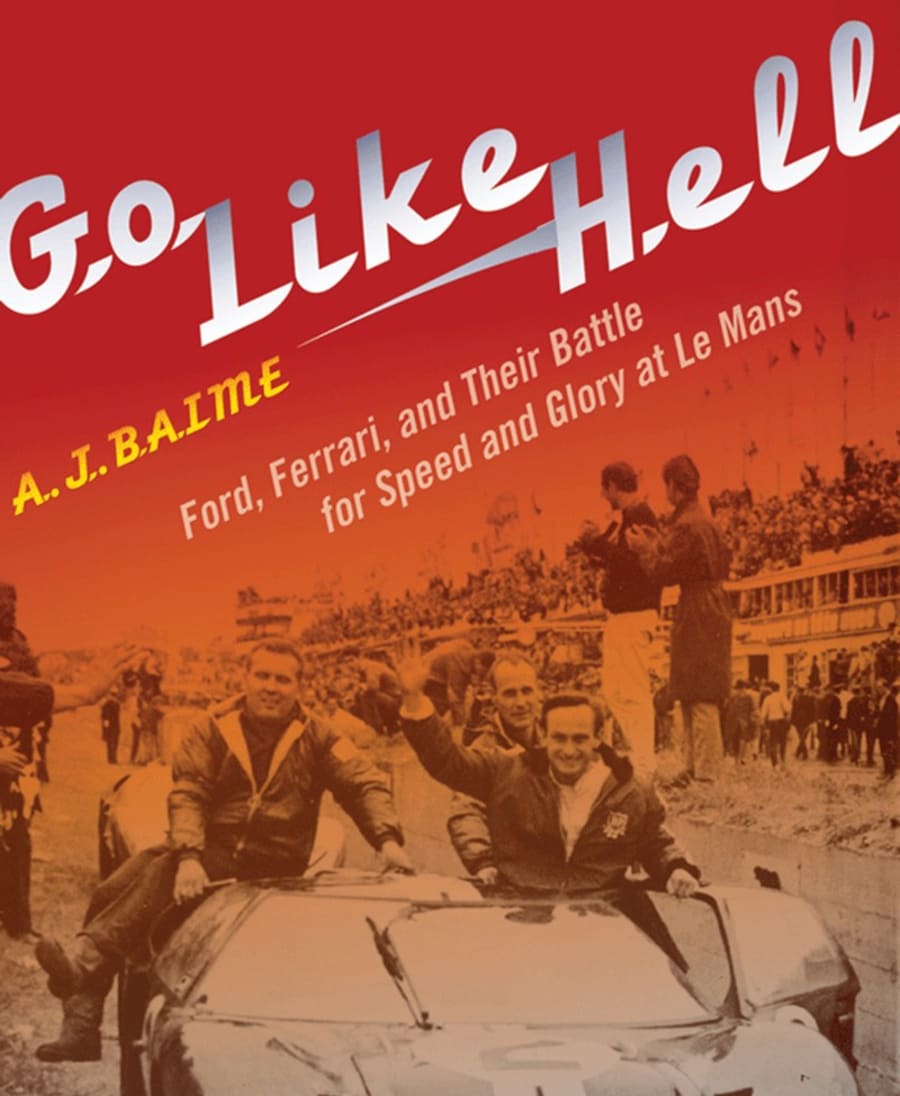 The movie is based on the book "Go Like Hell: Ford, Ferrari, and Their Battle for Speed and Glory at Le Mans" by A.J. Baime. It is set in the 1960s, after Henry Ford II became CEO of the Ford Motor Company. Ford tried to buy Ferrari to bolster his presence in the European sports car market … and to win at Le Mans.
The Le Mans race was a grueling test: 24 hours of endurance racing that demanded peak performance from car and driver alike, on a variety of racetracks and public roads. Ferrari dominated Le Mans through the early 1960s, and Ford wanted to change that. When Enzo Ferrari refused to sell his company, Henry Ford II poured money into designing a car that could win at Le Mans.
Cobra Versus Stallion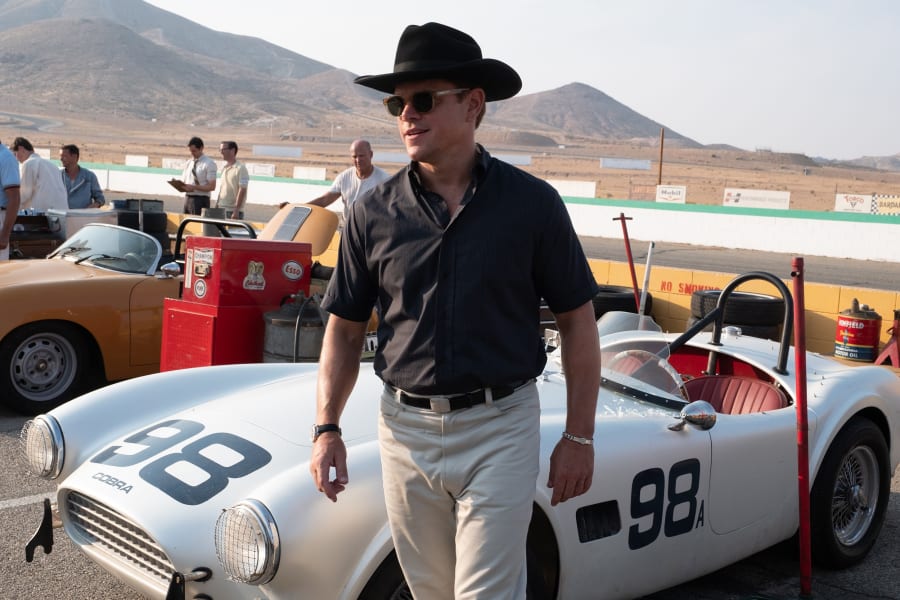 The result of Ford's competitive effort was the Ford GT40. The car's original engineering team was fired in 1964 when the first generation was a racing failure. Ford hired Carroll Shelby to overhaul the program. He approached it as a total rebuild and applied cutting-edge science and research to refine the racer. His choice for driver was Ken Miles, a talented take-no-prisoners personality who had already worked with Shelby on the Shelby Cobra. Their efforts changed automobile racing forever.
These Actors Drive Ford v. Ferrari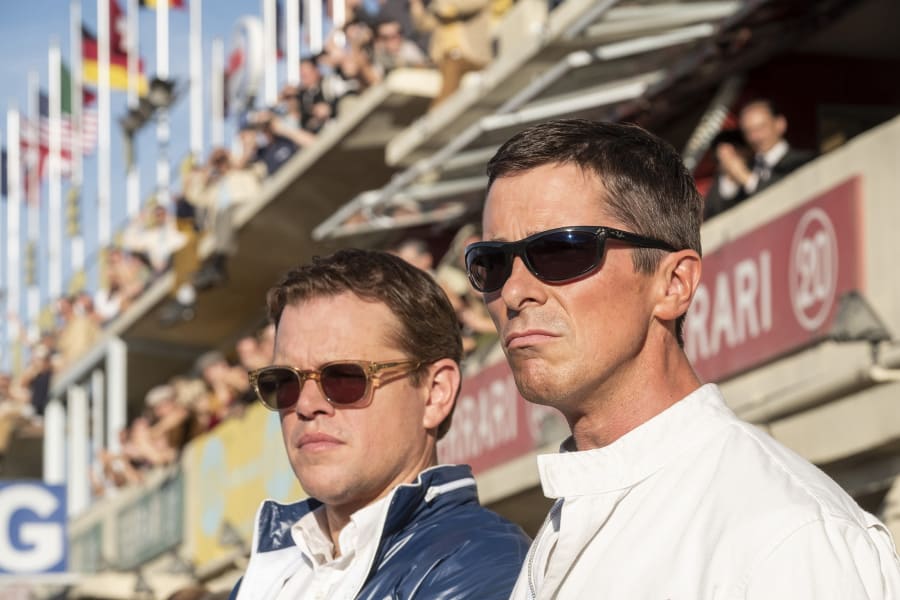 In FORD V. FERRARI, Matt Damon plays Carroll Shelby. He's dressed down for the role, looking less like Jason Bourne than his character in THE INFORMANT! Christian Bale plays Ken Miles, and the versatile actor looks ideal for the British-born test driver. The energy between the two actors is palpable, even in the trailer. (Seeing Miles punch out Shelby certainly gets his character across.)
(Ironically, Bale almost played Enzo Ferrari for director Michael Mann. Hugh Jackman is currently set to star in that Ferrari movie.)
Along for the ride are Jon Bernthal as Lee Iacocca, Caitriona Balfe as Mollie Miles and Tracy Letts, who gets one of the best moments in the trailer as Henry Ford II.
Noah Jupe plays Ken's son, Peter Miles. You don't really see Josh Lucas in the trailer, but he plays Leo Beebe, who in the real world had a very cool title: Ford's Director of Special Vehicles. Finally, FORD V. FERRARI wouldn't be complete without an appearance from Enzo Ferrari; he's played by Remo Girone.
The Thrill of the Race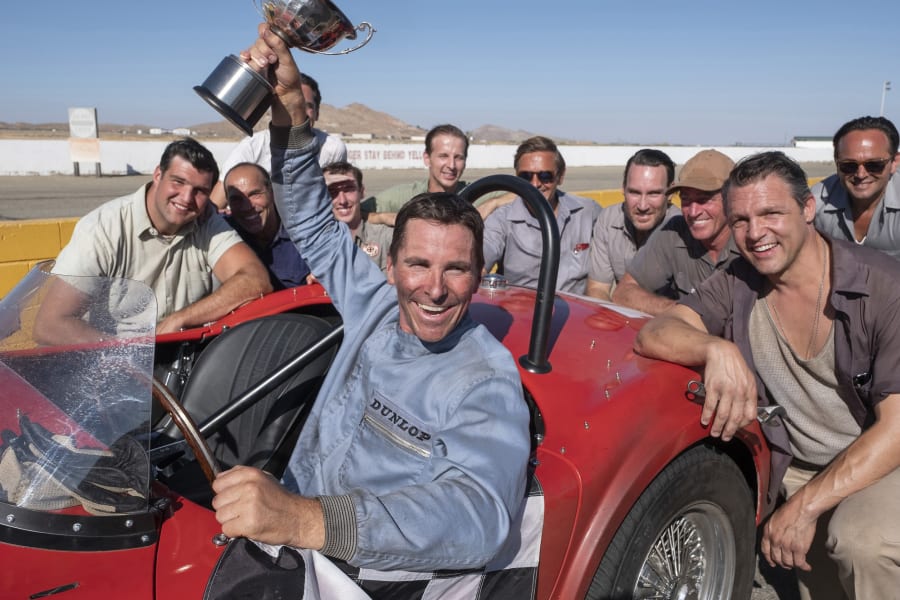 The action in FORD V. FERRARI isn't all set in boardrooms and auto garages. The first trailer suggests that James Mangold has created an electrifying vision of auto racing, with all of the speed and potential for total destruction that is inherent to the sport.
There's nothing quiet or calm about this movie — the footage roars just as loud as the cars on the track. The performances by Damon and Bale look hot enough to compete with the visceral, perfectly recreated racing action. Based on that combination, FORD V. FERRARI instantly became one of our most anticipated movies of the year.
FORD V. FERRARI opens on November 15.