When Margot Robbie lights up a screen, she really lights it up. Take, for instance, her role opposite Leonardo DiCaprio in 2013's THE WOLF OF WALL STREET. Robbie was electric as the wife of an infamous financial scammer — so much so that audiences wondered where this extremely talented actress had been hiding for the past 20 years.
Many assumed that THE WOLF OF WALL STREET was Robbie's first film role, but this rising star didn't appear in Hollywood overnight. As she's about to make a big mark in Quentin Tarantino's July 26 release, ONCE UPON A TIME IN HOLLYWOOD, we take a closer look at Robbie's rise from Australian TV favorite to blockbuster star and successful film producer.
Small Screen Fame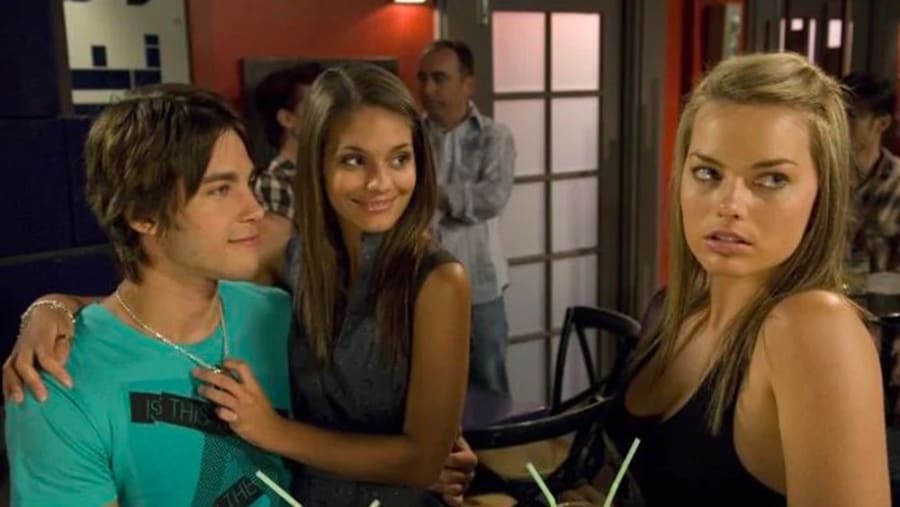 While she didn't become a household name in America until 2013, Robbie had been acting since 2007. She landed roles in a pair of thrillers made in her native Australia — I.C.U. and VIGILANTE — and those performances quickly impressed producers. In addition to appearing in a handful of commercials, Robbie was hired for a pivotal guest role on the TV series "The Elephant Princess," which led to a recurring role as Donna Freedman on the long-running Aussie soap opera "Neighbours."
In 2009, Robbie used her newfound fame to help those in need, becoming a Youth Ambassador for missing persons in Australia. After three years of starring on "Neighbours," Robbie decided to pack it up and see what Hollywood had to offer. That proved to be the smartest decision she ever made.
Robbie's Rise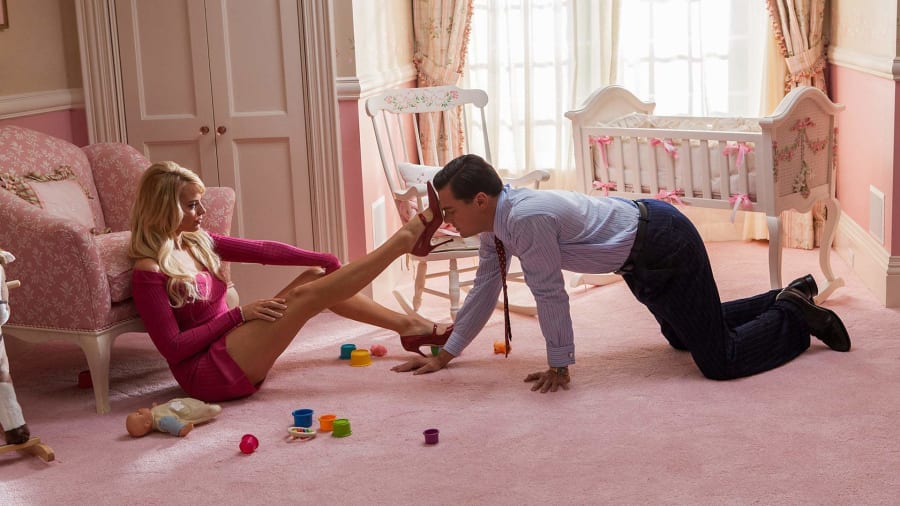 After settling in America, her first big break came fairly quickly. Robbie won a lead role on the TV series "Pan Am," opposite Christina Ricci. Robbie and Ricci starred as flight attendants for the famous airline in the period drama, which was compared to "Mad Men." Unfortunately, the first big heartbreak of Robbie's Hollywood career followed when "Pan Am" was cancelled after just one season. But within a year, Robbie would become an overnight sensation thanks to notable roles in a pair of 2013 films: the romantic sci-fi drama ABOUT TIME, directed by Richard Curtis (LOVE ACTUALLY) and starring Domhnall Gleeson and Rachel McAdams, and THE WOLF OF WALL STREET, directed by legendary filmmaker Martin Scorsese and co-starring Leonardo DiCaprio and Jonah Hill.
Her WOLF OF WALL STREET work caught the attention of, well, everyone, from studio executives to filmmakers and moviegoers. It seemed like anyone who saw the movie was smitten with this exceptionally talented young actress from Australia. Robbie's career skyrocketed. By 2016, she had starred in the romantic crime comedy FOCUS with Will Smith, had a hilariously memorable cameo in the Oscar®-winning film THE BIG SHORT, appeared in a new TARZAN movie with Alexander Skarsgård and a comedy with Tina Fey, and last — but far from least — played iconic Batman comic book villain Harley Quinn in SUICIDE SQUAD.
She Can Do It All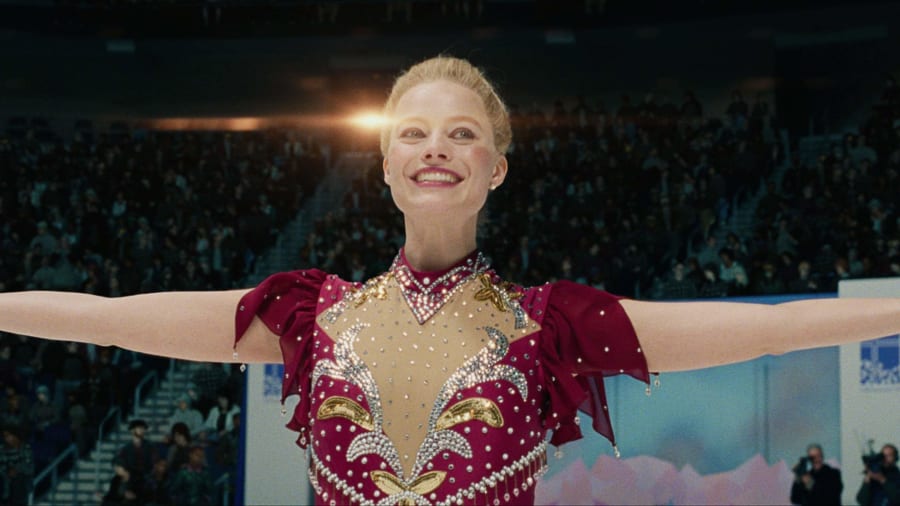 In addition to being an incredibly talented actress, Robbie is smart. She used her instant fame from THE WOLF OF WALL STREET to launch her very own production company called LuckyChap, through which she can produce her own movies. One of those films was I, TONYA — a thrilling biopic about disgraced former figure skating champion Tonya Harding. Robbie earned a Best Actress Oscar nomination for her portrayal of Harding, while co-star Allison Janney took home Best Supporting Actress for her role as Harding's mother.
Since then, Robbie has become even more busy, starring in MARY QUEEN OF SCOTS with Saoirse Ronan, producing and starring in the 2018 thriller TERMINAL, and producing and starring in BIRDS OF PREY, in which she reprises her role as Harley Quinn. The superhero (or super-villain) spinoff follows notable female villains from the Batman comic books and also stars Mary Elizabeth Winstead, Jurnee Smollett-Bell, Rosie Perez and Ewan McGregor.
Reviving an Icon
Before BIRDS OF PREY, however, Robbie will appear in the highly anticipated new film ONCE UPON A TIME IN HOLLYWOOD. Directed by Quentin Tarantino, the film also stars Brad Pitt and Leonardo DiCaprio and features Robbie as Sharon Tate — the real-life model who was murdered by members of Charles Manson's cult "family" in 1969.
Tate, whose own career was just beginning to take off when she was murdered, is an enigmatic Hollywood icon. Robbie has said, "I felt an enormous sense of responsibility" in taking on the role. "She really was such a beautiful character to play."
ONCE UPON A TIME IN HOLLYWOOD opens on July 26.