One of the most exciting new horror movies of the year puts a spin on the superhero formula with an interesting idea: What would happen if a superpowered being came to Earth, but instead of becoming a hero, he turned into a monstrous villain? This May, BRIGHTBURN will answer that question.
This intriguing horror film is coming to a theatre near you courtesy of producer James Gunn (GUARDIANS OF THE GALAXY), a name most people are familiar with at this point. Below, we take a closer look at BRIGHTBURN and get to know the up-and-coming filmmakers behind it.
What Is Brightburn?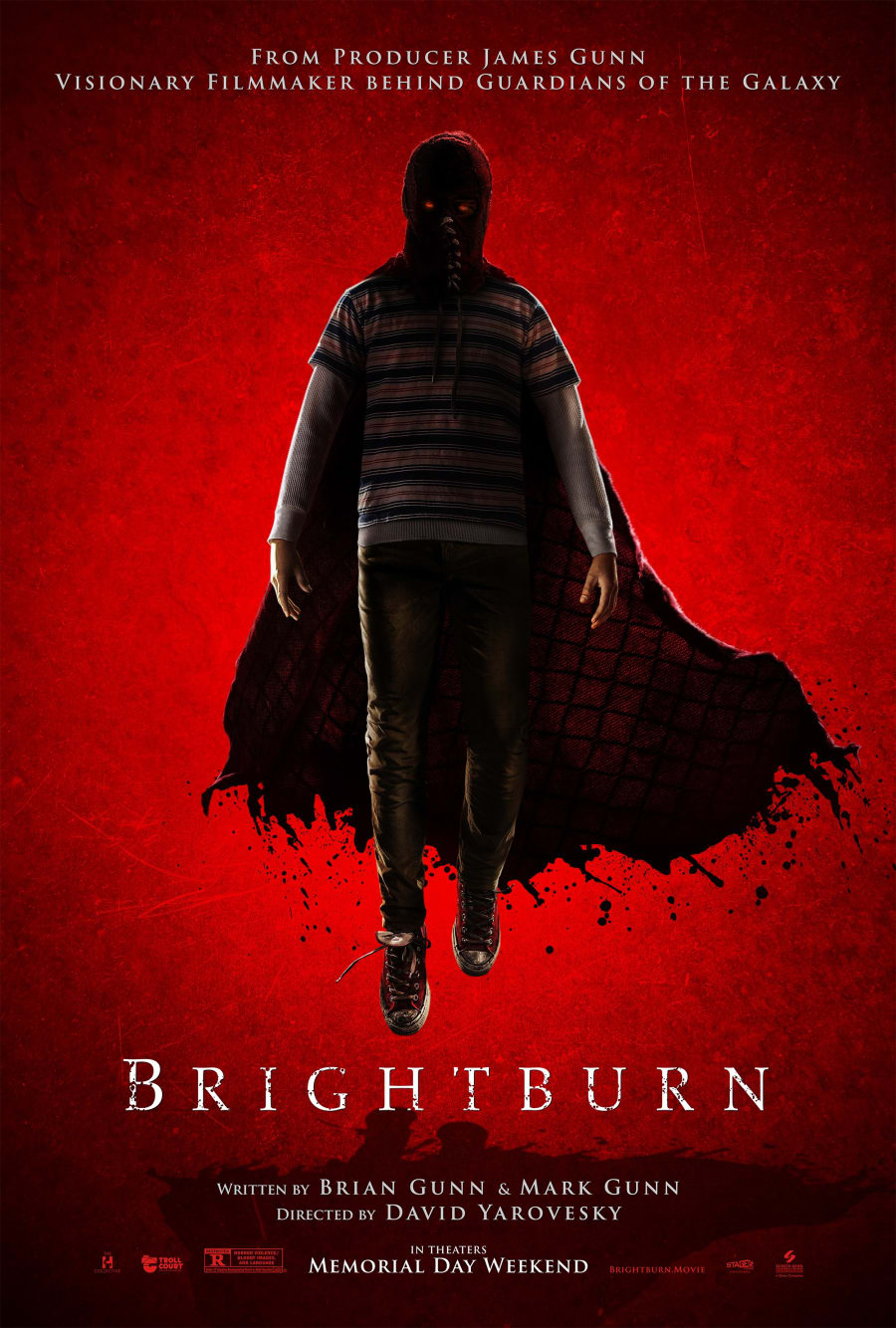 Let's say an alien from another planet, not unlike the infant who grows up to be Superman, crash-lands on Earth as a baby and is adopted by a loving Midwestern couple. As he grows up, the kid starts to realize that he's … different. Special, even. He has superpowers. There's a cool symbol that represents his birthright. He's destined for big things. And his presence on this planet may not be a coincidence.
OK, it's a lot like Superman, but that's definitely intentional. What makes this story different is that the kid isn't a superhero. As he comes into his newfound abilities, it begins to look more and more like he's a super-villain, and that's when the real horror kicks in. Imagine if Superman were evil — what would happen then? BRIGHTBURN explores that terrifying concept, turning the world's greatest hope into its worst nightmare.
Meet the Masterminds of Brightburn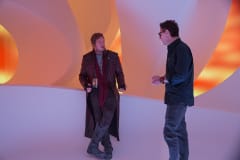 This wild new horror movie was directed by David Yarovesky, a filmmaker who directed several short films before making his feature debut with the 2014 horror thriller THE HIVE, starring Sean Gunn. Like BRIGHTBURN, that film was also produced by James Gunn. (That's him above, on set with GUARDIANS star Chris Pratt.)
Long before he got into the Marvel business, Gunn was known for directing horror movies like cult favorite SLITHER, starring Elizabeth Banks and Michael Rooker, who went on to star in GUARDIANS. Gunn and Yarovesky's relationship goes way back to the beginning of both of their careers when they collaborated on PG PORN, a series of comedic internet shorts featuring adult film stars.
Yarovesky later worked on THE BELKO EXPERIMENT, an independent horror comedy written by James Gunn, and he had a small supporting role in the first GUARDIANS OF THE GALAXY as a Ravager. David Hasselhoff's "Guardians' Inferno" music video from the GUARDIANS OF THE GALAXY sequel was directed by Yarovesky, too. For BRIGHTBURN, Yarovesky worked with screenwriting partners Brian Gunn (James' brother) and Mark Gunn (James' cousin).
The Cast of Brightburn
Jackson A. Dunn ("Shameless") plays Brandon, the young alien who lands on Earth and is adopted by a nice couple. Elizabeth Banks plays his adoptive mother, Tori, while David Denman ("The Office") plays his dad, Kyle.
Banks and Denman have known the Gunn family for a long time: Banks previously starred in James Gunn's horror film SLITHER, while Denman met Gunn through the filmmaker's ex-wife — actress Jenna Fischer, who played Pam opposite Denman's Roy on "The Office." The film also stars Matt Jones ("Breaking Bad") and Meredith Hagner ("Search Party").
BRIGHTBURN puts a new spin on horror and superheroes on May 24.