This May, Disney will take us back to a whole new world in ALADDIN. The studio's latest live-action remake, based on the 1992 animated classic, comes from director Guy Ritchie (SHERLOCK HOLMES). It stars Mena Massoud ("Jack Ryan") as the title character, a young thief who makes a living on the streets of Agrabah and falls head over heels for the powerful Sultan's daughter, Jasmine, played by Naomi Scott (POWER RANGERS).
As with the original animated film, Aladdin gets a little help (OK, a lot of help) from a genie and must overcome many obstacles if he hopes to live happily ever after with Jasmine. Unlike the original film, the new live-action remake has more than one villain! Read on for everything you need to know about the new and familiar villains of Disney's ALADDIN.
On the Streets of Agrabah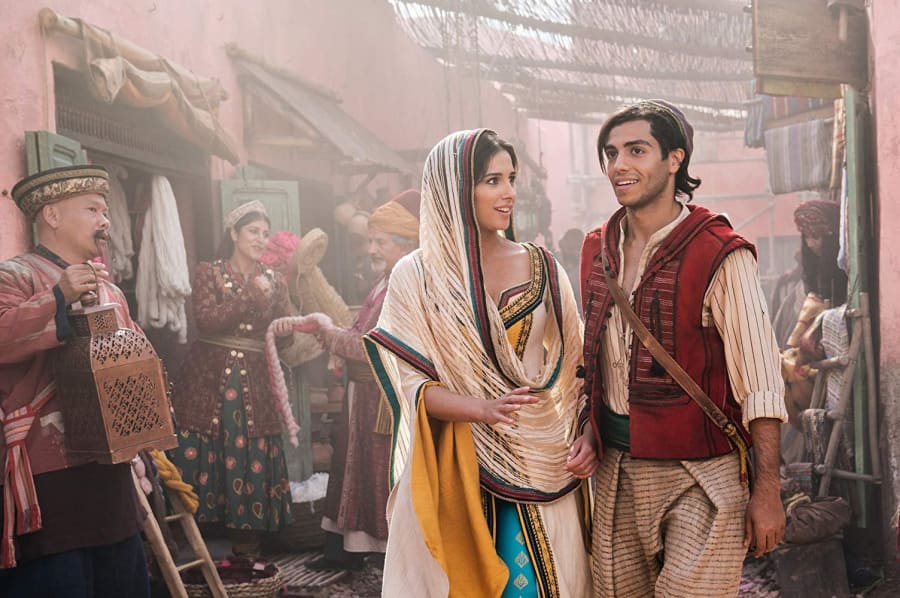 But first, let's explore the city of Agrabah. The place is home to Aladdin, of course, and Princess Jasmine — who, like her animated predecessor, is just trying to make her own choices. Navid Negahban ("Homeland") plays Jasmine's father, the Sultan of Agrabah (basically the king), while former "SNL" star Nasim Pedrad portrays Dalia, Princess Jasmine's handmaiden and confidant. She's a new character created just for the film.
Aladdin's loyal monkey pal, Abu, will be voiced by Frank Welker, who was also the voice of Abu in the animated movie. And last but not least is Genie, the blue-skinned lamp-dwelling jinn who grants Aladdin three wishes and aids our young hero on his quest to win Jasmine's affections. With the help of some CGI, Will Smith takes on the role made iconic by the late Robin Williams.
Familiar Foes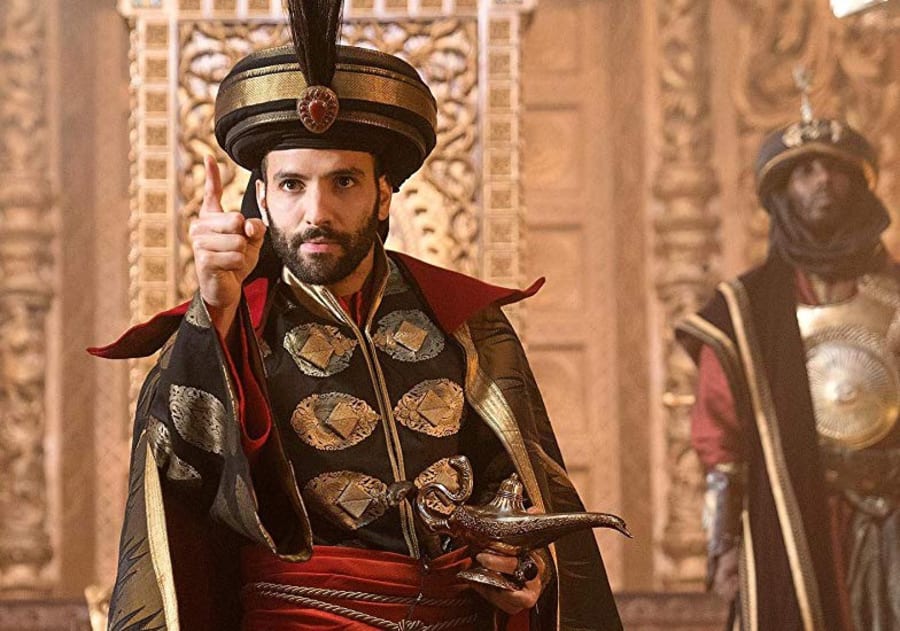 What would a hero's quest be without a villain? And what would an ALADDIN movie be without Jafar? In the new live-action version, the sinister sorcerer is played by Marwan Kenzari, a Dutch actor best known for recent roles in MURDER ON THE ORIENT EXPRESS and THE MUMMY. Jafar serves as Grand Vizier of Agrabah (so he's sort of like a prime minister) and chief advisor to the Sultan. He is also secretly plotting to overthrow the beloved ruler and take his place on the throne. Acquiring the lamp — and Genie — is part of his scheme, but Aladdin stands in his way.
Jafar is aided by his right-hand man and commander of the palace guard, Hakim, played by Numan Acar ("Homeland"). Aladdin also butts heads with chief city guard Razoul, played by Robby Haynes (PADDINGTON 2). Razoul played a small part in the original movie, but he had a bigger role in the direct-to-video sequels.
A Whole New Villain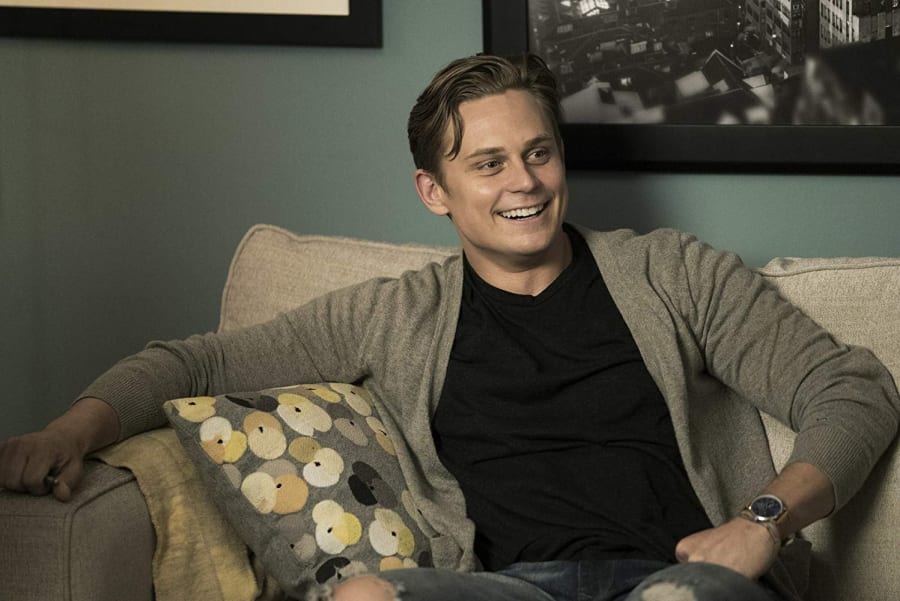 Jafar won't be the only threat Aladdin faces on his journey. One of the new characters created specifically for the live-action remake is Anders, a prince from the kingdom of Skånland. (That's based on a real village in Norway, by the way!) Anders is Jasmine's suitor and, if the Sultan gets his way, her future husband.
Prince Anders is played by Billy Magnussen (above), who's made a name for himself playing horribly vain men in movies like INTO THE WOODS, INGRID GOES WEST and GAME NIGHT. He often plays characters who are a bit on the dumber side or who are at least so self-absorbed that they're oblivious to everyone around them. We don't know too much about Anders's role in ALADDIN just yet, but we do know a couple of important things: First, he's definitely not a good guy, and second, he's played by an actor who's great at playing guys who aren't very nice.
ALADDIN rides the magic carpet into theatres on May 24.