Seeing new directors get a shot is always a thrill. You never know when your weekend movie choice could actually be the first stage of a career you'll follow for years. That potential is why some people flock to film festivals like Sundance, where there's a much higher than average chance of being wowed by new talent.
If you're looking for your new favorite filmmaker, check out the movies below. These new films (two of which debuted at Sundance 2019!) are all directorial debuts from filmmakers we expect to see a lot more from in the future.
The Hole in the Ground
Distributor A24 got behind Lee Cronin's debut film, immediately confirming its horror bonafides. The story follows Sarah, who moves with her young son to a relatively isolated country home in Ireland. The forest near the home is nice — the sinkhole hidden in the woods, less so. The boy briefly vanishes, seemingly by falling into the sinkhole — then reappears, as if nothing happened. Then, his behavior begins to change, and Sarah begins to wonder if he's really her son after all. (March 1)
The Mustang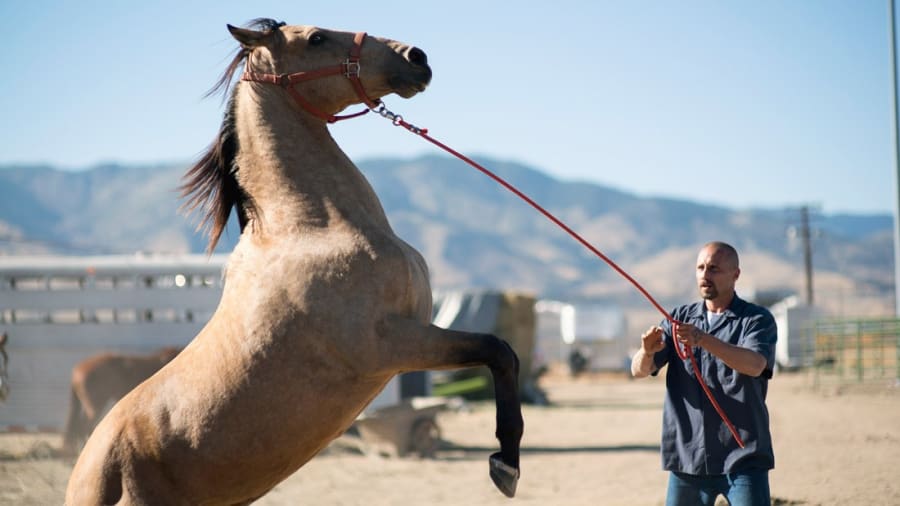 Belgian actor Matthias Schoenaerts stars as a violent criminal serving time in a Nevada prison, where he takes part in a specialized rehabilitation therapy. One of his activities: training wild horses. A veteran horse wrangler (Bruce Dern) takes the prisoner under his wing, while a skilled young rider (Jason Mitchell of STRAIGHT OUTTA COMPTON) helps guide him through the process of gentling a particularly strong-willed mustang. Read our Sundance interview with director Laure de Clermont-Tonnerre for more on the movie. (March 15)
Hotel Mumbai
Anthony Maras makes his directorial debut with this account of a terrorist attack on the Taj Mahal. When armed men laid siege to India's world-famous landmark in 2008, hotel staff risked their lives to protect guests on the property — and a couple visiting the spot made unbearable sacrifices to save their unborn child. Dev Patel, Armie Hammer and Jason Isaacs star alongside Amandeep Singh, Suhail Nayyar, Nazanin Boniadi and Anupam Kher. (March 22)
Little Woods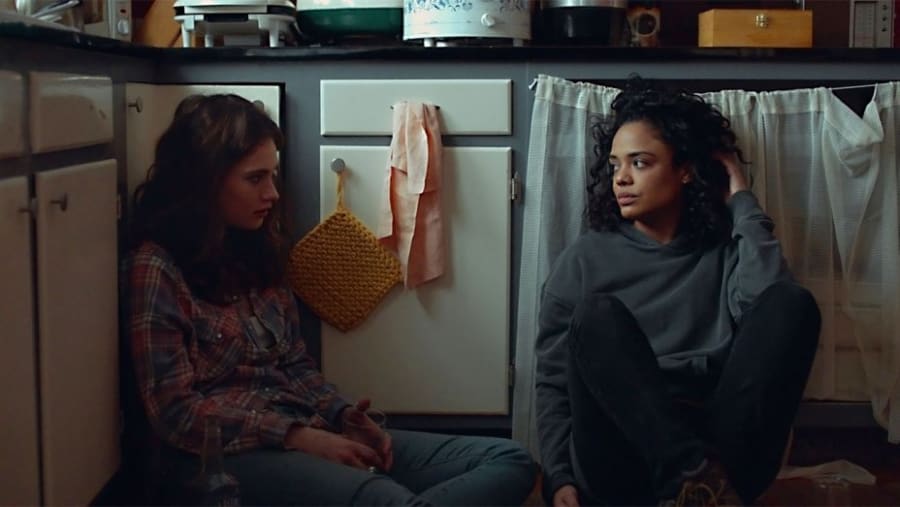 Nia DaCosta's debut movie is a sort of Western in which two sisters become outlaws — but only for the best reasons. Ollie and Deb, played by Tessa Thompson and Lily James, live in Little Woods, North Dakota, a fading boomtown. Ollie (Thompson) is on probation for taking prescription pills across the Canadian border, while her sister, Deb (James), is facing more than one personal crisis. The death of their mother brings the estranged siblings back together. Facing dire financial consequences following their loss, the two try to make one less-than-legal score to keep their heads above water. (April 19)
Untitled Annabelle Film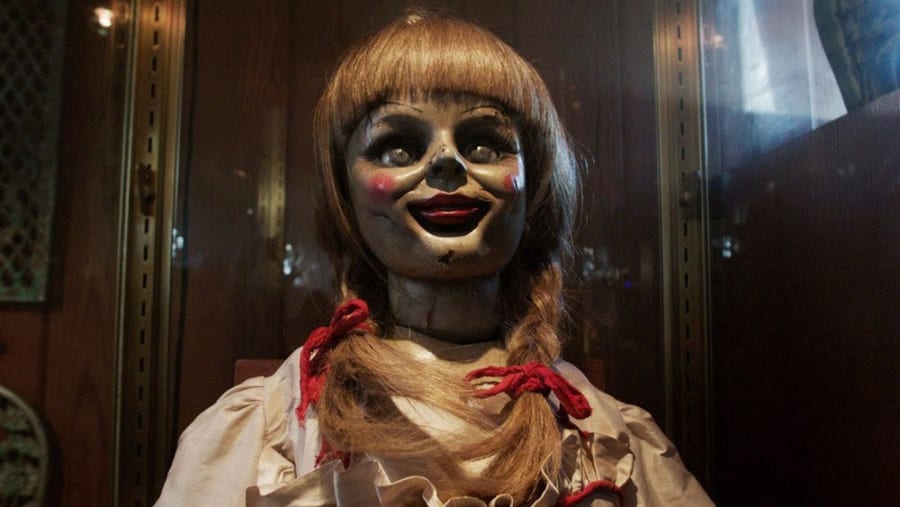 Gary Dauberman directs this third installment of the CONJURING spinoff series. At this point, Warner Bros. is keeping the film's story completely secret. (So secret, they haven't even announced the title!) Knowing how the doll Annabelle works, however, we can guess there are spooky chills in store. We do know the film takes place after the opening scenes of THE CONJURING, but before most of the events of that film. Since Dauberman wrote the previous two ANNABELLE films, and also wrote THE NUN and both chapters of the new adaptation of Stephen King's IT, we figure he knows what he's doing. (July 3)
Check back with the AMC® Scene for more exciting work from new directors!