Things that go bump in the night remain scary, even if they have terrified us before. This is why 2019 seems to have a resurgence of nightmare-fuel stories that audiences have experienced once before, only this time with more intense interpretations and increased chills.
Yes, these movies might look overly familiar. And nostalgia runs hot in Hollywood these days, as studios look to rekindle our love affairs with proven properties. But in the horror genre, nostalgia can still be terrifying, in the right hands. Here are three new projects based on old projects that we look forward to seeing at AMC in the near future.
Pet Sematary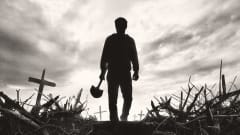 Years ago, horror master Stephen King taught us that sometimes dead is better in the disturbing novel "Pet Sematary." The story received a film adaptation in 1989, which means more than enough time has passed to justify another trip to that haunted Indian burial ground. Kevin Kolsch and Dennis Widmyer take a crack at the morbid tale of a family experimenting with a cemetery that brings dead things back to life. Spoiler: That's not a good idea. PET SEMATARY opens in theatres on April 5.
Child's Play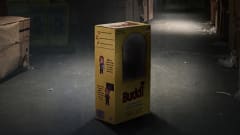 The name Chucky has become synonymous with terror, thanks in part to the long-standing series of CHILD'S PLAY movies centered around a possessed doll with the shock of red hair and a scarred face. Well, Lars Klevberg is going to explore a new avenue in the CHILD'S PLAY legacy, but also stay true to the roots, as a mom (Aubrey Plaza) gives her son a toy doll for his birthday, only to learn of the plaything's demonic intent. See what horrors are in store when the new CHILD'S PLAY opens on June 21.
It: Chapter 2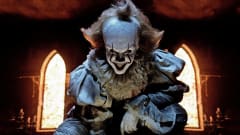 This one's a bit of a cheat. It's a sequel to a nostalgia trip that carried audiences back to Derry, Maine, two years ago. But it's still a revisit of a seminal Stephen King novel about a group of mismatched friends who have to bond together to defeat an ancient horror — who happens to take the shape of a menacing clown named Pennywise (Bill Skarsgård). IT: CHAPTER TWO will follow the characters from the first movie, but this time as adults, with A-listers James McAvoy, Jessica Chastain, Bill Hader and Jay Ryan stepping in to stare down the clown. Pennywise meets his match on September 6.
You have to wait a few more weeks to start seeing these movies. But right now, HAPPY DEATH DAY 2U and THE PRODIGY are horror movies you can see at AMC today, so grab tickets while you can.