Dolls: They're sources of comfort and joy … until they try to kill you. That doesn't happen in the real world so much (thankfully!), but the movies have got devil dolls covered from every angle.
This summer, the pitter-patter of little plastic feet will be heard several times as three new movies come to AMC. CHILD'S PLAY, ANNABELLE COMES HOME and BRAHMS: THE BOY II will all arrive to haunt our dreams. That lineup has us looking back at our favorite movies featuring terrifying dolls — and we begin with the original version of one of this season's new releases.
Child's Play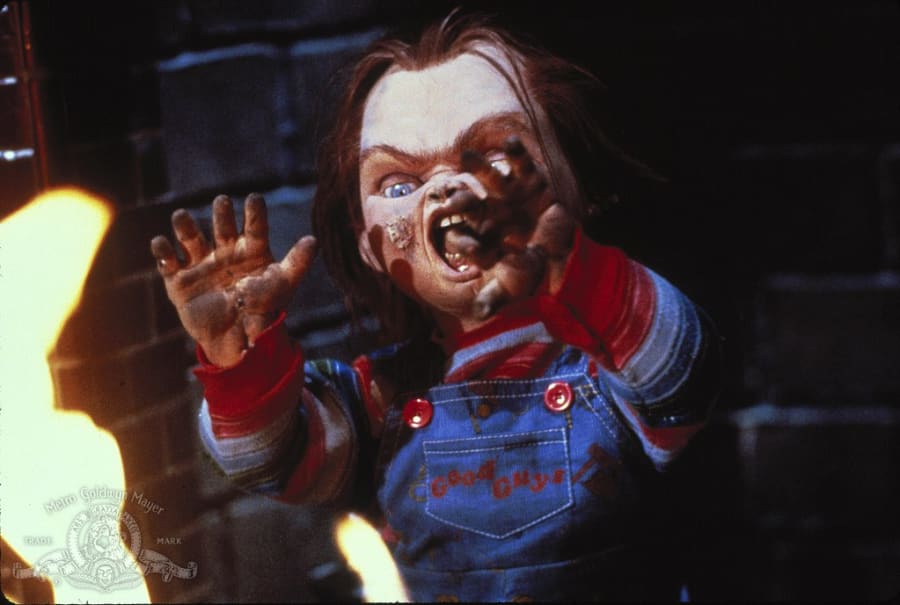 June 21 sees the release of CHILD'S PLAY, about a killer doll (voiced by Mark Hamill of STAR WARS and "Batman: The Animated Series") who torments a young boy and his family. The film, directed by POLAROID's Lars Klevberg, is a remake of the 1988 chiller CHILD'S PLAY, in which a serial killer named Charles Lee Ray (THE LORD OF THE RINGS franchise's Brad Dourif) uses voodoo to transfer his consciousness into the body of a doll after he's fatally shot by the police. The original movie got six sequels, with two in the middle — BRIDE OF CHUCKY (1998) and SEED OF CHUCKY (2004) — venturing more toward camp than straight-up horror. Regardless of the specific film, one thing is true: Chucky always likes stabbing people.
Saw
There's a lot of competition for "scariest element in the SAW series," but "Billy the Puppet" has to come pretty high up in the rankings. The vaguely vaudevillian clown-looking Billy is used by the serial killer Jigsaw to communicate with his victims about whatever sadistic trap they've been caught in this time. Sometimes, he likes to ride a little bike around. Even dolls need cardio.
Annabelle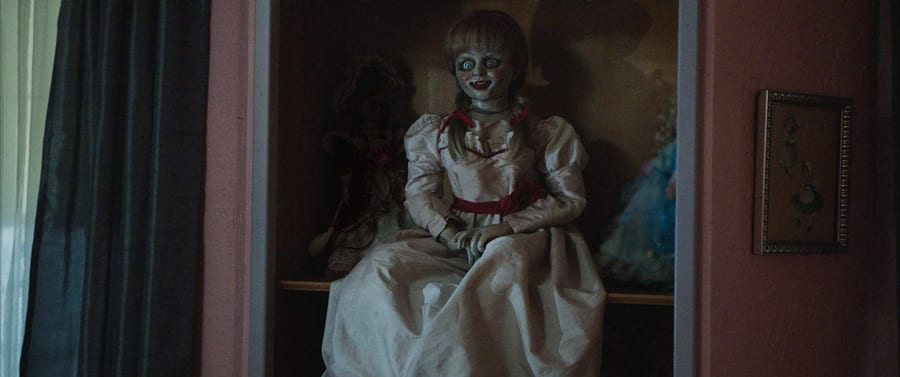 For the last few years, the box office's reigning evil doll has undoubtedly been Annabelle, who was originally introduced in 2013's THE CONJURING. Since then, she's gotten two movies of her own (2014's ANNABELLE and the 2017 origin story ANNABELLE: CREATION), with another —ANNABELLE COMES HOME — hitting theatres on June 28. This time around, demonologists Ed (Patrick Wilson) and Lorraine (Vera Farmiga) Warren have succeeded in keeping Annabelle's malevolent influence — which includes the ability to summon other spirits — from the world at large by locking her up in their home. Of course, their young daughter (McKenna Grace of I, TONYA) lets Annabelle out. Ain't that the way?
Goosebumps
Slappy the ventriloquist doll doesn't provide the R-rated terror of, say, a Chucky or a Billy from SAW, but thanks to his appearances in author R.L. Stine's "Goosebumps" franchise, he's still gone a long way toward traumatizing generations of young horror fans. Slappy got his big-screen debut in 2015's GOOSEBUMPS, where he was voiced by Jack Black, who also played Stine himself. At the end of the film, Slappy gets sucked back into the book that he came from … not that, that stopped him from returning in the film's 2018 sequel, GOOSEBUMPS 2: HAUNTED HALLOWEEN.
The Boy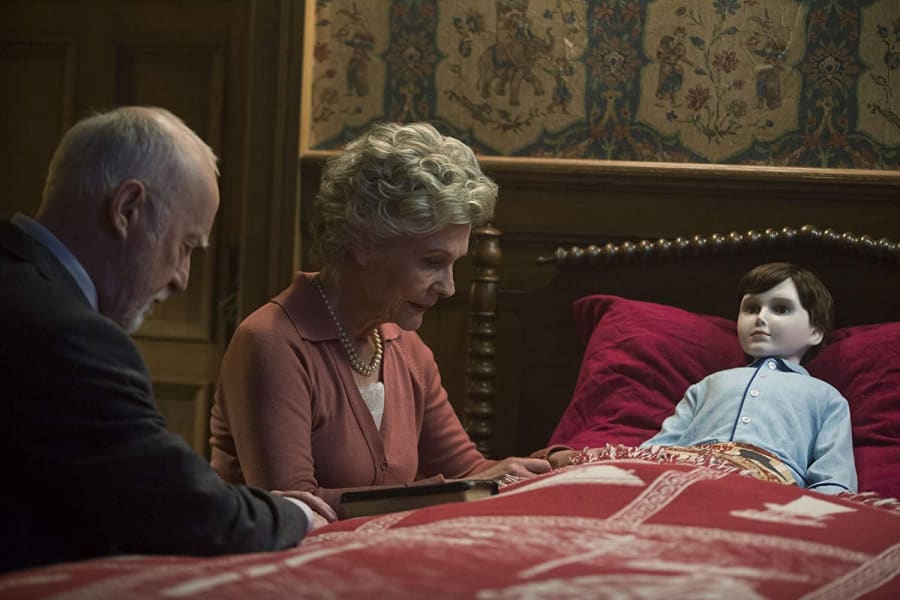 Another evil doll getting the sequel treatment this year is Brahms, the centerpiece of 2016 horror film THE BOY. In that film, Lauren Cohan ("The Walking Dead") played an American nanny who goes to Heelshire Mansion in England, where she discovers her new charge is actually a lifelike doll who may or may not be alive. In BRAHMS: THE BOY II, opening on July 26, Heelshire Mansion's newest resident — played by BATMAN BEGINS's Katie Holmes — has the bad luck of watching her young son become BFFs with Brahms. Ralph Ineson, from 2015 indie horror hit THE WITCH, co-stars.
Pin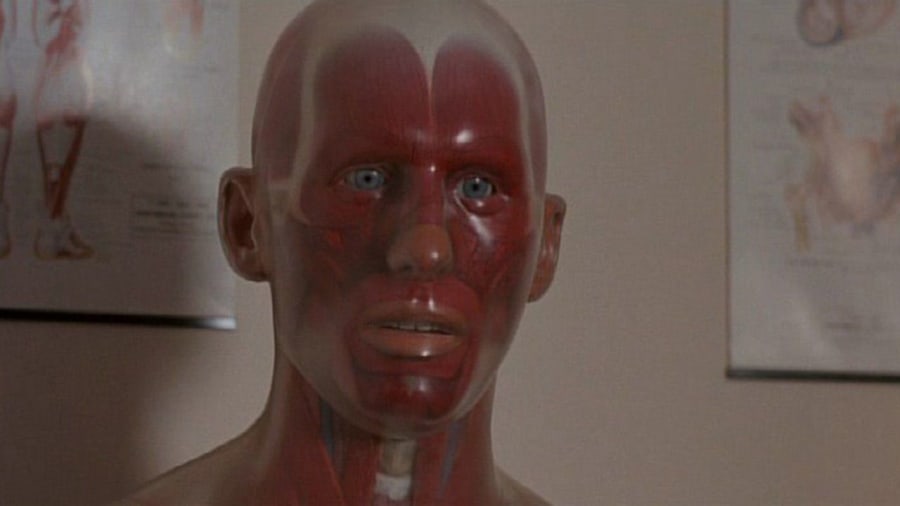 The doll in 1988 thriller PIN isn't evil, per se — but that doesn't prevent the movie from getting some serious mileage out of his creepy appearance. Pin isn't a children's toy, but an anatomy doll. His owner, a doctor played by Terry O'Quinn of "Lost," likes to give Pin a voice, ventriloquist style, while talking to his two children. (The birds and bees talk is always best delivered by something that looks like Pin … right?) Daughter Ursula (Cynthia Preston of "General Hospital") eventually clues into the fact that Pin can't actually talk. The son, Leon ("Stargate: Atlantis" and THE SHAPE OF WATER's David Hewlett), continues to have a much more … let's say complicated relationship with his childhood imaginary friend. ("Extremely messed up" would also be a fitting description.)
The Devil-Doll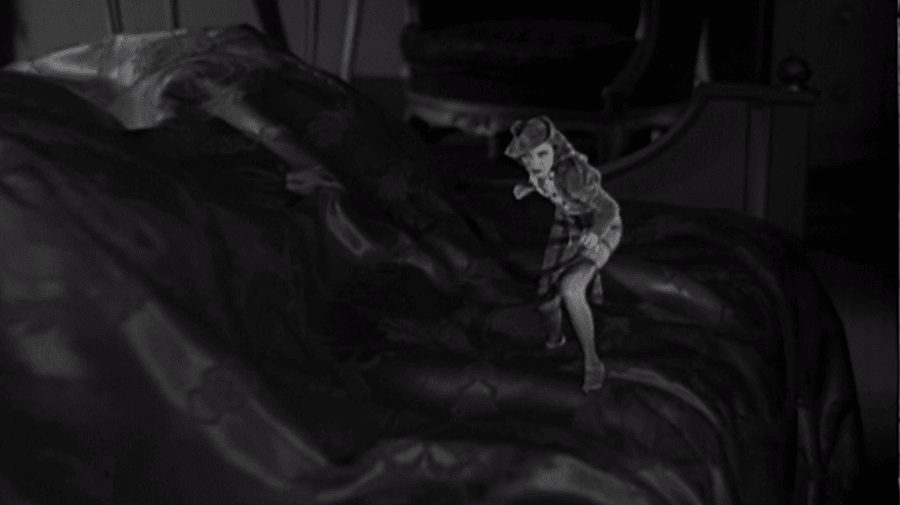 Creepy dolls aren't exclusive to modern movies. In 1936, DRACULA and FREAKS director Tod Browning helmed THE DEVIL-DOLL, starring Lionel Barrymore, best known as Mr. Potter from IT'S A WONDERFUL LIFE. A recent escapee from prison, Barrymore's Paul Lavond stumbles upon technology that lets him take human beings and miniaturize them. Paul's "dolls" aren't just shrunken, however — they're also stripped of their free will, meaning they can be instructed to kill the former associates who landed Paul in prison.