TOP GUN Day is 5/13, and we're saluting all week by paying tribute to the leading man with undeniable star power – Tom Cruise.
Cruise's career has spanned over nearly four decades, starring in more than 40 movies. We narrowed down the list to our top four films. Will your favorite make the cut?
---
Top Gun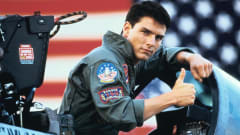 Tom Cruise took our breath away in TOP GUN. In the quotable classic, Cruise feels the "need for speed," as Maverick, a student in the US Navy school for the top one percent of pilots. TOP GUN has it all – the action, the wingman, the love interest, the rival, and of course, the beach volleyball. Relive the original now with AMC Theatres On Demand and prepare for TOP GUN: MAVERICK to take off! The sequel, 34 years in the making, opens at AMC theatres this December.
---
Risky Business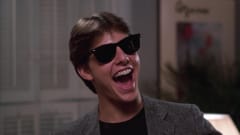 Cruise made his big screen debut in 1981 with ENDLESS LOVE, but he really slid onto the scene in 1983 with RISKY BUSINESS, starring as a high school senior who gets out of hand when his parents go out of town. Cruise's memorable dance scene in a button down shirt, shades (and not much else) has often been imitated, but never duplicated.
---
Mission: Impossible – Rogue Nation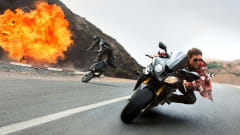 One of Tom Cruise's most prolific roles is that of IMF agent Ethan Hunt in the MISSION: IMPOSSIBLE series. In the fifth installment, ROGUE NATION, Hunt and his team face off against a rival rogue organization that is set on destroying the IMF. Cruise is known for taking on many of the dangerous stunts himself, without a stunt double. In ROGUE NATION, Cruise topped it all by hanging off an Airbus A400M plane as it took flight! Watch the daredevil do his thing in the MISSION: IMPOSSIBLE series and save with AMC Theatres On Demand. This message will self-destruct in one week.
---
Jerry Maguire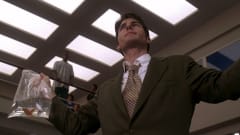 He had us at hello. Tom Cruise took home the Golden Globe for Best Actor and scored an Oscar® nomination in the same category for his role as the titular character in JERRY MAGUIRE. In the movie, Cruise stars as a sports agent with a newfound heart of gold. After he has an epiphany, he is fired from his job, taking only one demanding client (Cuba Gooding Jr.) and one coworker named Dorothy (Renée Zellweger) with him. Along his journey of self-discovery, Jerry sparks a romance with Dorothy and gets close to her adorable son, who taught us that "the human head weighs 8 pounds," and "bees and dogs can smell fear."