Quentin Tarantino's ONCE UPON A TIME IN HOLLYWOOD stars Leonardo DiCaprio as Rick Dalton, a former Western TV series star, and Brad Pitt as Cliff Booth, his long-time stunt double, as they navigate the Los Angeles of 1969. As Hollywood changes around them, the old-school pair is about to experience a shock thanks to visitors who come calling on Dalton's famous next-door neighbor … Sharon Tate, played by I, TONYA's Margot Robbie (above).
ONCE UPON A TIME IN HOLLYWOOD takes place during a summer that saw both the Manson murders and the height of hippie Hollywood. This isn't the first time that Tarantino has given us a stylized version of the City of Angels; the director has paid homage to LA before in films such as RESERVOIR DOGS, PULP FICTION and JACKIE BROWN. 
To Live and Die in LA  
Growing up in Los Angeles' South Bay, Tarantino belongs to a generation of independent filmmakers and LA natives who challenge the glitzy and idealized portrayal of the metropolis. Like other filmmakers who got their start in the '90s, including the late John Singleton, who made BOYZ 'N THE HOOD, and Paul Thomas Anderson (BOOGIE NIGHTS and MAGNOLIA), Tarantino presents a more realistic, gritty and diverse Los Angeles that provides a counterpoint to the dreamy glamour of Beverly Hills. 
Reservoir Dogs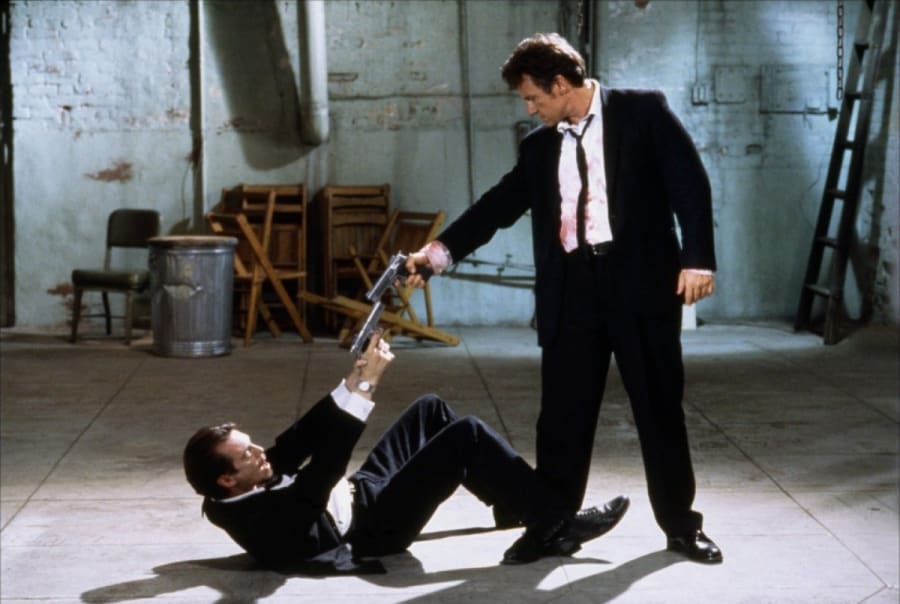 Tarantino's RESERVOIR DOGS, his first film, gets the filmmaker started with a more realistic vision of the city than you'll see in most heist movies. Much of the film takes place in Highland Park and Eagle Rock — neighborhoods on the east side of Los Angeles that are gentrified now, but were still very old-school local when the film was made in 1991.
The opening scene, for example, where a criminal crew talks about Madonna's hit singles and the ethics of tipping, was shot at Pat & Lorraine's Coffee Shop, a typical LA eatery on Eagle Rock Boulevard, northeast of downtown LA. Guests still visit the joint looking for the table where that profane, funny conversation took place. Unfortunately, the warehouse in Highland Park where most of the movie was shot has been demolished. Ironically, that building used to be a mortuary. 
Pulp Fiction
The vibrant, career-making PULP FICTION expands the hyper-local vision of Los Angeles seen in RESERVOIR DOGS. The film gives us an LA with an incredible rock and roll energy, but it's not the city seen in most LA movies — and therefore, Tarantino got to define it as his own. The hitman duo Vincent and Jules (John Travolta and Samuel L. Jackson) are no Hollywood hipsters; they live in relatively far-flung Redondo Beach and Inglewood, both south of Central Los Angeles. As the much cooler Winston Wolf says, "Move out of the sticks, gentlemen."
PULP FICTION bops back and forth between the '50s-themed Jack Rabbit Slims, where doppelgängers of Marilyn Monroe, James Dean and Buddy Holly serve $5 milkshakes; a nondescript apartment and a run-down motel in North Hollywood inhabited by Bruce Willis's boxer character, Butch; the Wallace mansion in Beverly Hills; and the quaint Hawthorne Grill, with its Googie architecture inspired by the space race, born in the '50s in Southern California, where a robbery and a revelation both take place. PULP FICTION shows audiences the full spectrum of this fascinatingly contradictory city.
Jackie Brown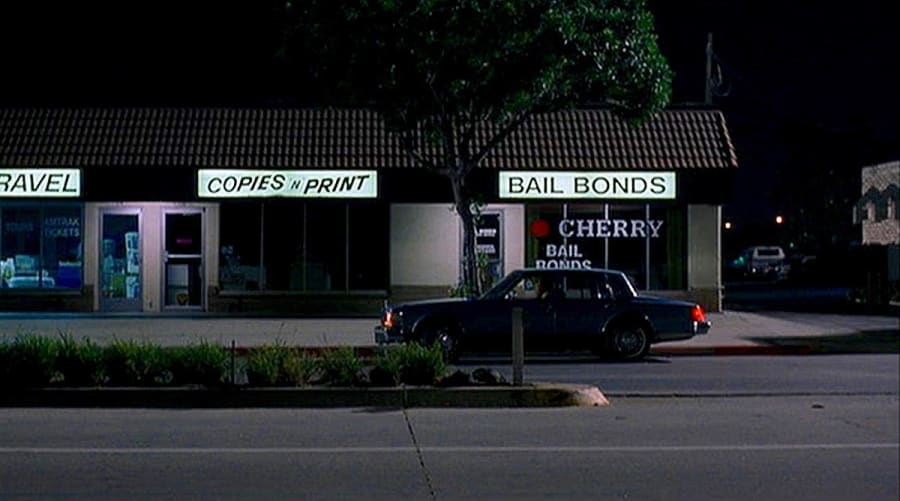 Set in the South Bay, Tarantino paints his most nuanced and detailed portrait of LA with JACKIE BROWN. This is the Los Angeles of bail-bond shops, strip malls, abandoned gas stations, liquor stores and gangs. It's a dry and empty landscape that offers a hard life to many inhabitants.
The naturalistic cinematography and flat colors set JACKIE BROWN apart from his earlier features. Because of his personal knowledge of the locations, Tarantino was extra-specific with shooting. Effort was put into finding just the right apartment for Jackie (Pam Grier), a stewardess making $16,000 a year. That approach paid off, as the movie looks and feels just right — and that puts us in exactly the right frame of mind for its wistful, oddly romantic story of people who are just trying to make life work out on the margins of the big city.
Once Upon a Time in Hollywood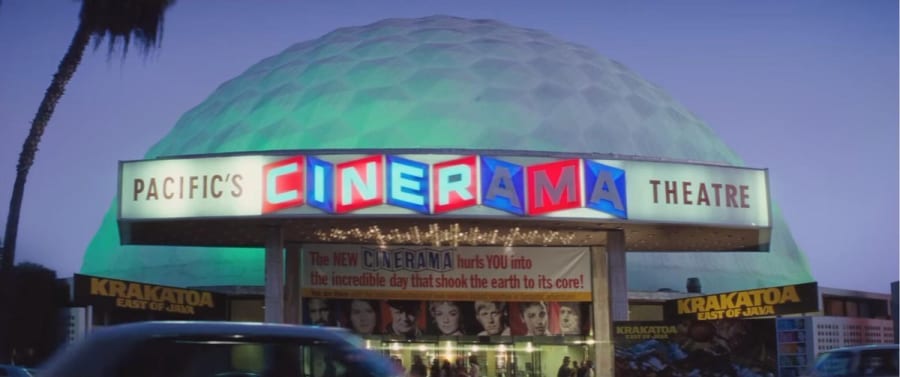 From the first trailer, we know LA will be a character all its own in ONCE UPON A TIME IN HOLLYWOOD. Utilizing studio sets and locations like the Playboy Mansion and the iconic Cinerama Dome on Sunset Boulevard, as well as the now-demolished Pussycat Theater on Santa Monica Boulevard, Tarantino blends the mythic Hollywood of the studios with a vibrant, daring, hypnotic and unapologetic vision of LA in the '60s.
"I've been working on this script for five years, as well as living in Los Angeles county most of my life, including in 1969, when I was 7 years old," Tarantino said in a statement. "I'm very excited to tell this story of an LA and a Hollywood that don't exist anymore." 
ONCE UPON A TIME IN HOLLYWOOD opens on July 26.