Every March, the eyes of the film industry turn to Austin, Texas, where the hottest names in independent and mainstream cinema entertain the masses at South by Southwest (SXSW). The massive festival actually covers all aspects of film, technology, music, comedy and more, but it's during the film portion of the annual gathering when movie stars and celebrated directors preview features that will be coming to theatres near you soon.
AMC is heading to Austin to get a jump on these anticipated titles and will bring plenty of preview content to the AMC Scene in the coming days. Here, then, are the eight films we have on our radar, which we think you will want to be learning more about as SXSW rolls along.
Us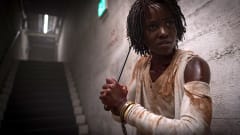 Jordan Peele follows up his OscarÒ-winning horror-thriller GET OUT with another creep fest that centers on a vacationing family, who ends up running into terrifying doppelgänger versions of themselves. What is causing this anomaly? And how do you fend off another version of you? US will open the 2019 SXSW Film Festival with what's sure to be a rollicking world premiere. It opens in theatres on March 22.
Long Shot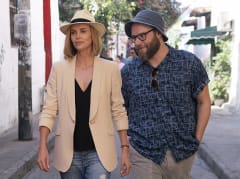 Politics and comedy often make amusing bedfellows, especially when they also mix in romance, a la DAVE or THE AMERICAN PRESIDENT. Seth Rogen and Charlize Theron will see what kind of sparks they can conjure when Jonathan Levine's LONG SHOT opens at SXSW. Rogen plays a journalist who is hired by a politician (Theron) to be her chief speechwriter — even though they have a personal connection from their past.
Booksmart
High school comedies can be a dime a dozen, but special ones that connect with their target audiences tend to stand the test of time. Think THE BREAKFAST CLUB or even SUPERBAD. In BOOKSMART, two studious best friends (Kaitlyn Dever, Beanie Feldstein) regret blowing off their social lives in favor of their education, so they spend the night before their graduation making up for all of the partying that they missed. Olivia Wilde directs this comedy, which opens in theatres on May 24.
The Beach Bum
Matthew McConaughey plays a rebellious stoner named Moondog, who lives life by his own rules. What, you need more incentive to see THE BEACH BUM after that? OK, well, it also comes to us from writer-director Harmony Korine, who tapped into a similar gonzo vein with SPRING BREAKERS, which also took SXSW by storm. We're on board with seeing what McConaughey cooks up in this laid-back comedy. Audiences can see it in theatres on March 29.
The Curse of La Llorona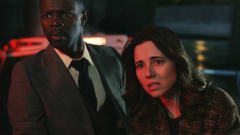 Two high-profile horror films will make their debuts at SXSW as the festival draws to a close. Warner Bros. and director Michael Chaves bring to Austin the tale of a social worker (Linda Cardellini) who gets involved with a troubled mother, who might be haunted by a legendary spirit. Patricia Velasquez, Raymond Cruz, Tony Amendola and Sean Patrick Thomas co-star.
Pet Sematary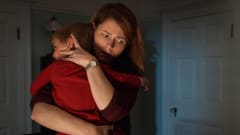 The night after LA LLORONA takes over SXSW, Paramount swings into town with a first-look screening of its anticipated Stephen King adaptation, PET SEMATARY. The title refers to an ancient burial ground where people can lay recently deceased animals, and they somehow come back — only, they're different. And it's really a bad idea. Jason Clarke, Amy Seimetz and John Lithgow star in this new reimagining of the classic, chilling King tale.
Stuber
The concept behind STUBER sounds hilarious. A detective (Dave Bautista) needs help solving a crime over the course of one insane evening, so he recruits his Uber driver (Kumail Nanjiani). That pairing should be good for more than a few laughs, while action sensation Iko Uwais (THE RAID franchise) will be around to give Bautista headaches in the fighting department. Karen Gillan, Mira Sorvino and Betty Gilpin co-star.
Good Boys
Speaking of SUPERBAD, producers Seth Rogen and Evan Goldberg mine familiar territories when they back the upcoming comedy GOOD BOYS, about sixth graders who ditch school and embark on a journey while carrying drugs in their possession. Knowing it comes from Rogen and Goldberg means we can prepare for some raunchy laughs. Jacob Tremblay, Molly Gordon and Lil Rey Howery (UNCLE DREW) will make sure these GOOD BOYS get home in time for supper.
SXSW kicks off on Friday, March 8 with a screening of Jordan Peele's US. Which movie are you most looking forward to hearing more about?