One of the great supernatural horror series will haunt theatres again in 2020! GRUDGE reboots the long-running series with a terrific new director and an impressive cast. 
There's already an amazing run of a dozen movies in the JU-ON series, which began in Japan in 1998. Two low-budget movies quickly led to JU-ON: THE GRUDGE in 2002, and that spurred the 2004 American remake, THE GRUDGE. Many sequels followed, on both sides of the Pacific. 
Now, we're ready for a new look at hauntings and enraged curses. Here's everything we know about the new GRUDGE reboot. 
The Grudge Release Date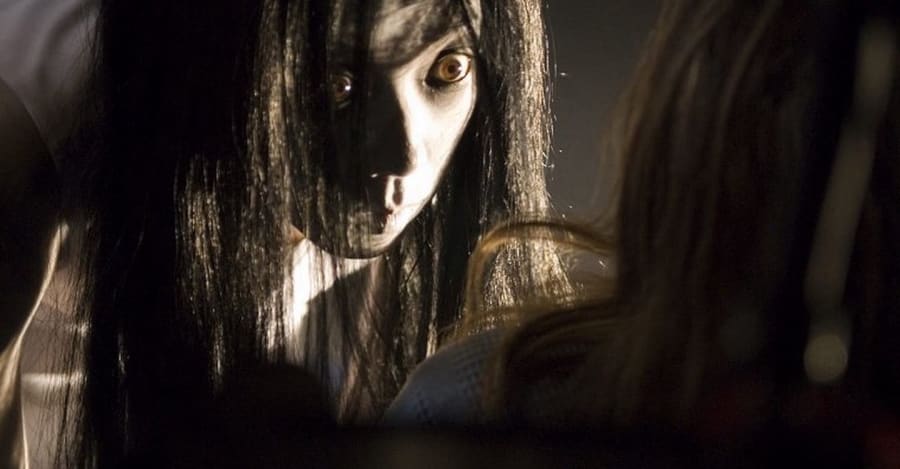 GRUDGE comes to theatres on January 3, 2020. While we're not so excited about having to wait six more months than we originally expected (the first release date for the movie was June 21, 2019), we're kind of excited that the first movie we see in 2020 will be a new GRUDGE story. 
Is There a Grudge Trailer?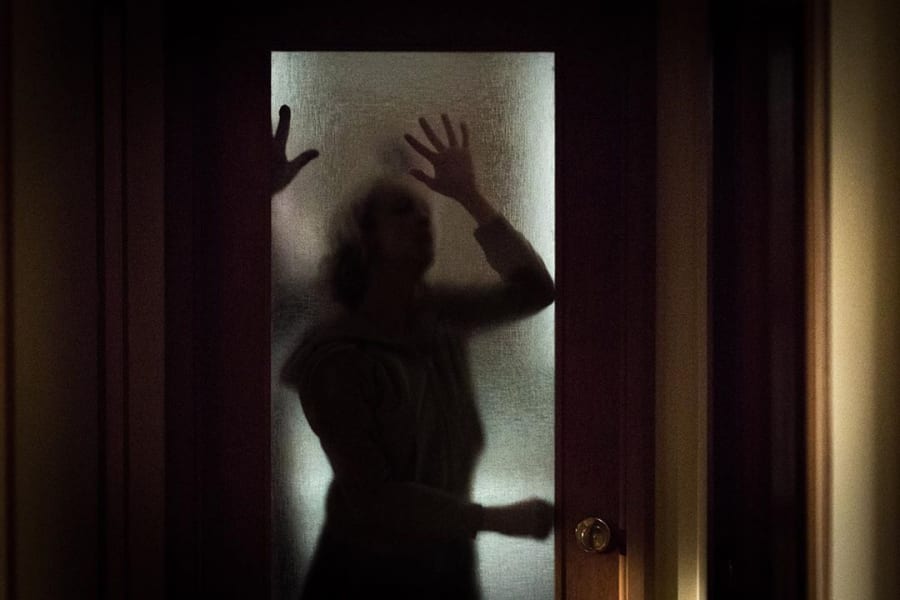 As of publication in late February 2019, there's no GRUDGE trailer. You'll find more than a few fake fan-made trailers on YouTube, featuring footage from the many previous films in the series and some other movies as well. Don't be fooled — there's no official footage from the new GRUDGE yet. The image above is the only official look released so far.
Since the release date is a ways off, it might be a while before the first trailer arrives, too.
The Grudge Director
We've loved most of the previous films in this series, and the GRUDGE director is a big part of the reason we're particularly excited about the new movie. Nicolas Pesce directs GRUDGE. 
Pesce previously made the chilling black-and-white thriller THE EYES OF MY MOTHER, in which a young girl's familiarity with death manifests in dark ways when she grows up. His more recent film, PIERCING (seen above), features a man played by Christopher Abbott, who wants to know what it's like to kill someone. He sets his sights on a prostitute (Mia Wasikowska), but his plan almost immediately falls apart, in shocking and dramatic ways. 
He directs from a script by Jeff Buhler, who has horror in his blood. Buhler also wrote the new PET SEMATARY, as well as THE PRODIGY and THE MIDNIGHT MEAT TRAIN. 
The Grudge Cast
While we don't yet know too much about the story in GRUDGE, Andrea Riseborough, seen above in MANDY, stars alongside Demián Bichir, and that powerhouse duo would be enough to get us in the theatre even if we had no idea who was directing. 
The rest of the cast is equally impressive: John Cho, Lin Shaye, Jacki Weaver, Betty Gilpin, William Sadler and Frankie Faison are all in the cast. That speaks to how well-regarded Nicolas Pesce is — this isn't the sort of incredible group many horror reboots would be able to recruit. 
Check back with the AMC Scene soon for more information about GRUDGE.