It's a comedy dream team: Melissa McCarthy and Tiffany Haddish, co-starring for the first time in Warner Bros.' THE KITCHEN, coming to AMC on August 9. But THE KITCHEN is hardly a comedy — this movie adaptation of the DC Vertigo comic book series is a blunt, violent, over-the-top '70s drama. It follows three women in New York City's Hell's Kitchen who take charge of the local rackets when their mobster husbands are sent to prison.
With its tawdry 1970s NYC backdrop, THE KITCHEN — directed by STRAIGHT OUTTA COMPTON writer Andrea Berloff — recalls the sordid atmosphere of Martin Scorsese's 1976 classic TAXI DRIVER and other movies from an era when the financially ailing city was faced with a seemingly insurmountable crime epidemic. The material is dark, but the movie looks like a delightful surprise.
Step Into The Kitchen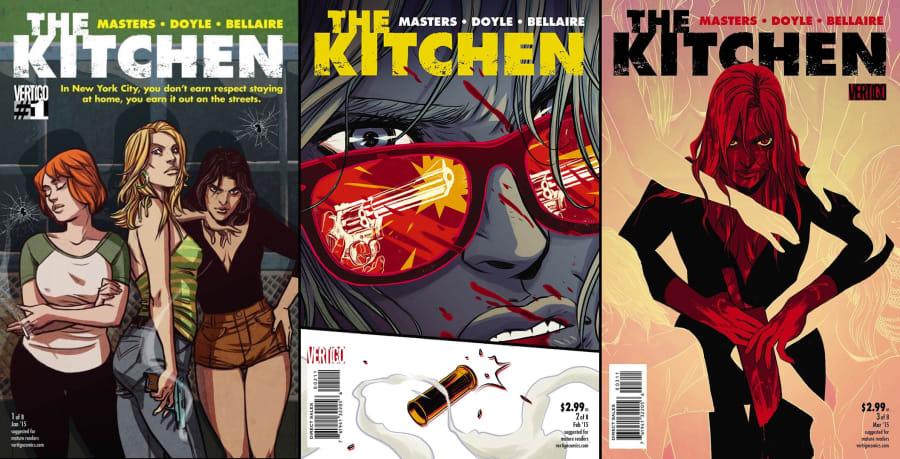 In the comic book series written by Ollie Masters and drawn by Ming Doyle and Jordie Bellaire, the initially deferential wives become criminals out of desperation. Soon, they discover they're much better at the protection and extortion game than their husbands ever were. Then, things get complicated when their deadbeat spouses are released early from prison.
The often zany McCarthy has done drama before (most notably, her recent Oscar®-nominated performance in CAN YOU EVER FORGIVE ME?), but THE KITCHEN is a new turn for GIRLS TRIP's uninhibited Haddish. Rounding out the star trio is Elisabeth Moss, as a battered wife who really decides she's not going to take it anymore.
The Gangster Inside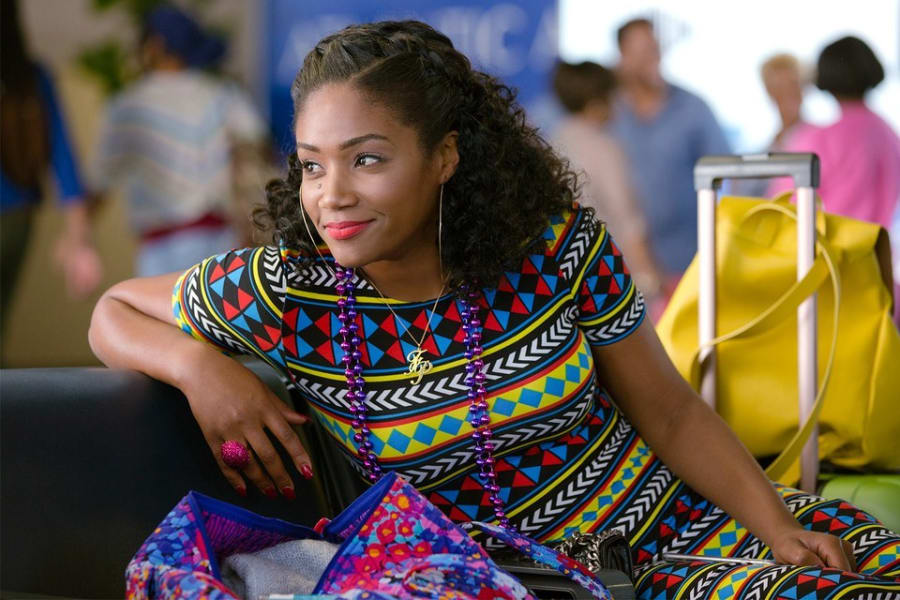 At CinemaCon in Las Vegas, McCarthy said she was attracted to the role of Kathy Brennan because she's a character actor at heart; she was happy to be in a film that focuses on "women that everyone knows, very strong women in challenging positions."
Haddish brought down the house in Vegas with her typical frankness. "I'm from South Central Los Angeles, and I grew up around a lot of gangster types," she said. "I always tried to join a gang, but they wouldn't let me because they said I was too goofy … I'm a gangster chick in my soul. I'm a clown on the outside, but inside I'm plotting. That's what I love about this movie — there are so many layers to women."
Stepping Up
THE KITCHEN marks a breakthrough for another woman: debuting director Andrea Berloff (above left), who earned an Oscar nomination as one of the writers of the hit NWA biopic STRAIGHT OUTTA COMPTON. "I was so excited when I read the graphic novel," she said after the footage presentation at CinemaCon, "and to have a chance to portray women in worlds that we don't often get a chance to be in. To be able to collaborate with [Melissa, Tiffany and Elisabeth] and create a hard-hitting mafia movie, authentically, was an incredible privilege."
With support from Domhnall Gleeson, Margo Martindale, Brian d'Arcy James, James Badge Dale, Bill Camp, Annabella Sciorra and Common, THE KITCHEN reveals dimensions of McCarthy, Haddish and Moss we've never seen before.
THE KITCHEN comes to AMC on August 9.