Love is in the air at AMC this May thanks to THE SUN IS ALSO A STAR, based on Nicola Yoon's young adult novel. Yoon's fans, who already got to see the author's first book on screen via the movie EVERYTHING, EVERYTHING, have waited patiently for this new film about love and circumstance — and their patience is about to be rewarded.
THE SUN IS ALSO A STAR follows a young Jamaica-born woman, Natasha Kingsley, as she meets an exchange student, Daniel Bae, on an ordinary day in New York City. Natasha, a pragmatic quantum physics student, is hesitant about spending the day with a stranger. But sparks fly between the two. They form a unique relationship, but there's a catch: Natasha and her family are facing deportation, so her time with Daniel is rapidly running out.
One Day Can Change Everything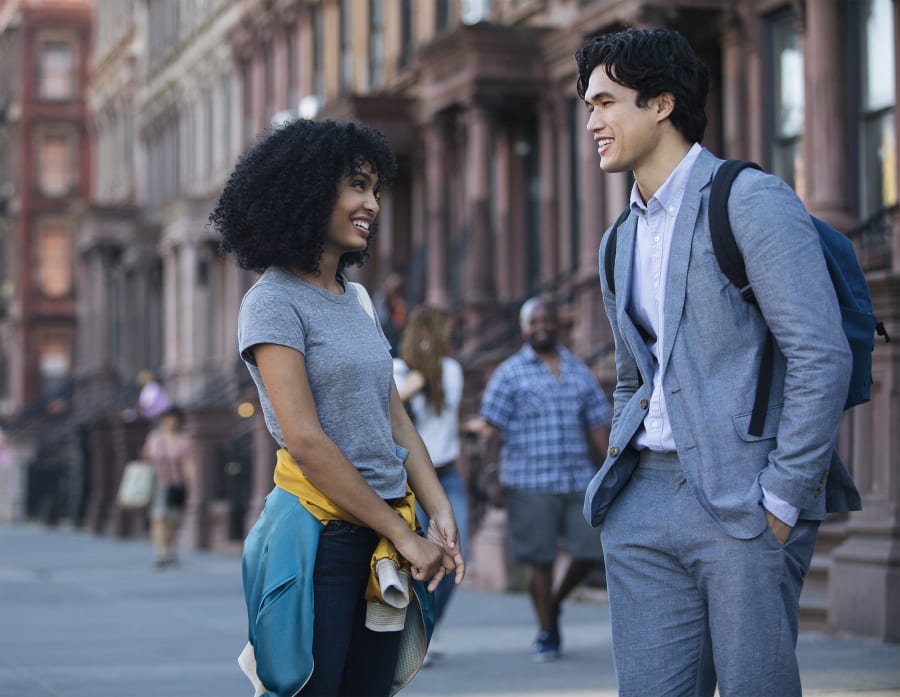 How fast can two people truly fall in love? THE SUN IS ALSO A STAR explores that question from a few different angles as Natasha and Daniel spend one unforgettable day together. Do the young couple meet by chance, or has fate brought them together? As a hopeless romantic, Daniel instantly feels a connection, but Natasha is reluctant to give in to her feelings. Her family's situation weighs heavily on Natasha, but it also greatly affects the future of these star-crossed lovers.
Love, especially when it is new, can be powerful enough to sweep other priorities away. Natasha has one day left in the United States, and she decides to spend it with Daniel. That decision will forever change both of their lives. Even so, despite falling head over heels in love, they must face reality. Was this just a taste of what could have been, or are they meant to find a path together? Deciphering what the universe is trying to tell us can be impossible. But a rare romance like this is one for the ages, certainly not one that would be easy to let go.
Young Leading Stars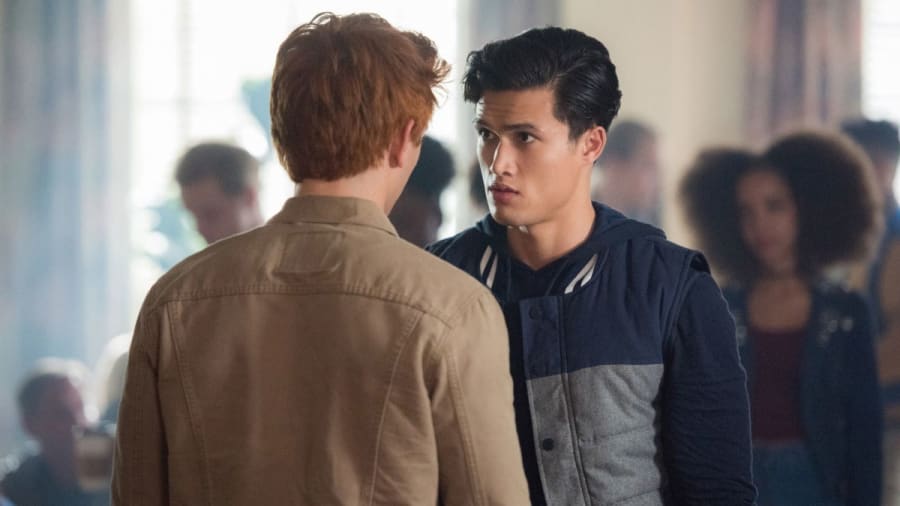 Audiences will likely fall for the film's young stars just as quickly as Natasha and Daniel develop feelings for one another. Yara Shahidi, who plays Natasha, made her film debut in 2009's IMAGINE THAT, opposite Eddie Murphy. She has since starred in the long-running family sitcom "Black-ish," which led to a spinoff, "Grown-ish," in which her character heads off to college. Shahidi herself is a Harvard student and also an activist for organizations that promote education and fight poverty; her own group, Eighteenx18, encourages young people to vote.
Charles Melton, best known as Reggie Mantle on the popular TV series "Riverdale," plays Daniel. Melton was born in Alaska but grew up in Kansas, where he went on to play football for Kansas State University before pursuing an acting career. Melton has appeared in a few short films, but THE SUN IS ALSO A STAR is his first feature film role. He's also set to star in the highly anticipated BAD BOYS FOR LIFE, hitting theatres in 2020.
Resurgence of Romance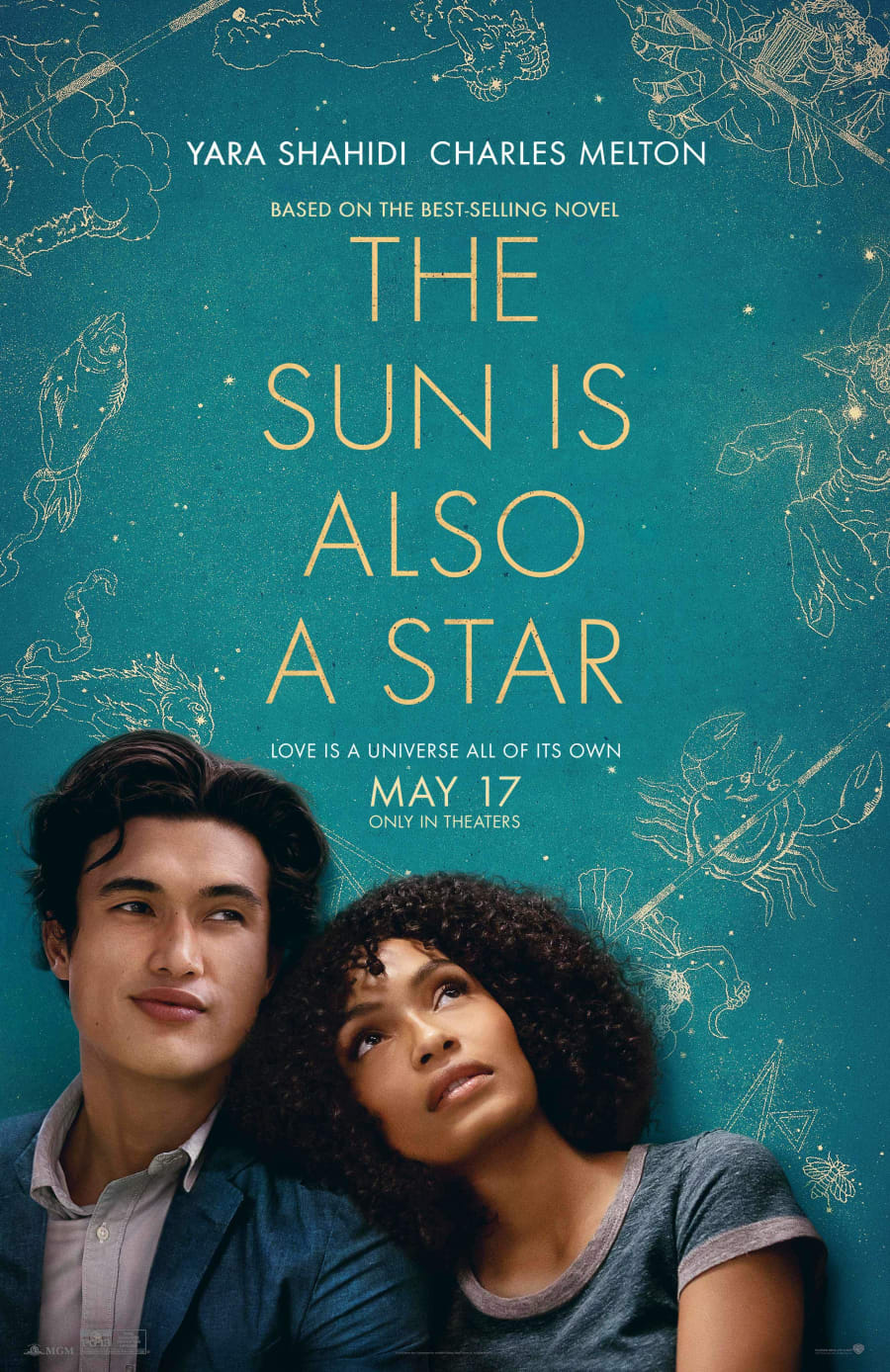 Romantic films have been thriving lately. Gone are the dramas and comedies that follow a stock set of overused formulas and clichés. With recent films like THE BIG SICK; LOVE, SIMON; and CRAZY RICH ASIANS, it's clear that the genre is expanding in new directions and focusing on leads who might have been relegated to supporting roles in years past.
While THE SUN IS ALSO A STAR is drawn directly from Yoon's novel, it is guided on screen by Ry Russo-Young, who previously directed the teen drama BEFORE I FALL. In that movie, Russo-Young found so many beautiful moments that make adolescence weird and difficult; we can't wait to see what she does with this rich novel.
THE SUN IS ALSO A STAR hits theatres on May 17.