You're probably wondering what a peanut butter falcon could possibly be, if it's not a delicious new dessert? In fact, THE PEANUT BUTTER FALCON is the new movie starring Shia LaBeouf, in which he plays an outlaw and unlikely mentor to a young man who dreams of being a star in the wrestling ring. 
THE PEANUT BUTTER FALCON is based on real experiences from director Tyler Nilson's past, and it has the echoes of a Mark Twain adventure story as it also addresses the experiences of people with Down syndrome. Here's everything you need to know about the movie.
A Story of Self-Discovery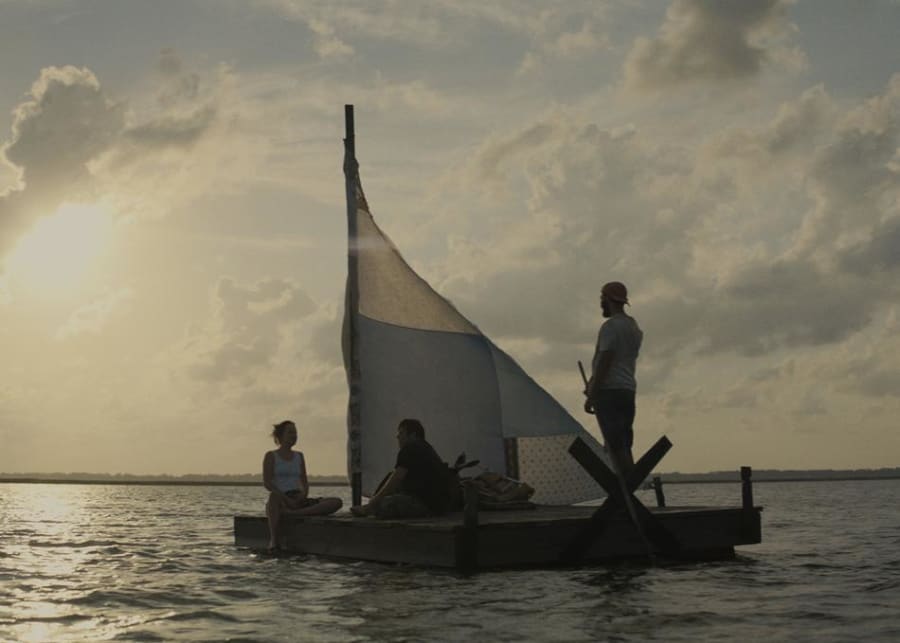 Since we don't have a trailer to show you just yet, the best place to start is with the story. The film follows two men as they undertake a journey of discovery and self-realization. Twenty-two-year-old Zak, who has high-functioning Down syndrome, has been living in a nursing home for years. Zak breaks out of the home and goes in search of a wrestling school run by the famed Salt Water Redneck.
While on the road, Zak runs into Tyler, a North Carolina crab fisherman who is on the run for reasons of his own. The two end up partnered, with Tyler soon becoming a sort of coach and guide to Zak. They run across a wide variety of strangers, misfits and possible new friends as they "wind through deltas, elude capture, drink whisky, find God and catch fish."
A Powerhouse Cast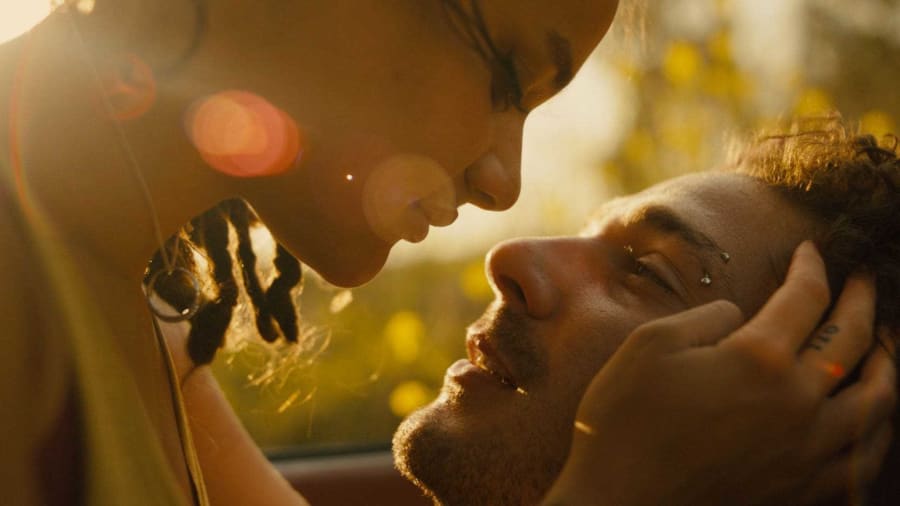 Shia LaBeouf (above, with Sasha Lane in AMERICAN HONEY) stars as Tyler — and yeah, his character is named after the film's co-director. More on that in a moment. Zak is played by Zack Gottsagen, who does indeed have Down syndrome. That pairing is appealing, but the film has an absolutely wicked supporting cast, including a couple of wrestlers that make it look like WrestleMania on the river!
First up, LaBeouf and Gottsagen are joined by Dakota Johnson as Eleanor, a nursing home employee who joins the duo on their journey, and Thomas Haden Church as the Salt Water Redneck. John Hawkes is also in the cast, as is Bruce Dern, Jon Bernthal and Yelawolf.
Then, there's the duo of Mick Foley and Jake "The Snake" Roberts. Their presence proves that the film's wrestling ambitions are anything but minor. 
Meet Tyler and Michael
Tyler Nilson and Michael Schwartz wrote and directed THE PEANUT BUTTER FALCON. In a statement, Nilson said, "When I was 15, a judge sentenced me to 16 months in a boot camp for wayward boys. My crime was a simple misdemeanor … I was dropped off in the middle of North Carolina and told, 'Try not to die out there.'  What I thought would be arduous and painful turned into the most exhilarating experience of my life."
This movie is ultimately a way for Nilson to bring together some of his own experiences with those of friends he has made as an adult (which probably helps explain why LaBeouf's character shares his name — and why the poster art above looks a bit like him).
"I work and make films with Down syndrome actors," he said. "Many of them struggle to maintain a regular life, not because of their disabilities, but because of others' disbelief in their talents. Prejudice toward Down syndrome is costing a lot of young people good years of their lives. Everyone should know what it feels like to go a little wild, even if you've got an extra copy of chromosome 21."
THE PEANUT BUTTER FALCON debuts at SXSW on March 9.