Casting a live-action remake of Disney's ALADDIN was never going to be an easy task. But filmmaker Guy Ritchie (SHERLOCK HOLMES) was more than up to the challenge of assembling a cast of talented stars to portray Aladdin; his love interest, Princess Jasmine; and the various supporting characters and villains.
Among them all, one role was arguably the most difficult to cast: Genie. Who on earth could possibly measure up to the iconic performance from Robin Williams as Aladdin's mystical, powerful pal? Will Smith, of course. As it turns out, the former Fresh Prince was the smartest casting decision of all.
Smith's Most Challenging Role Yet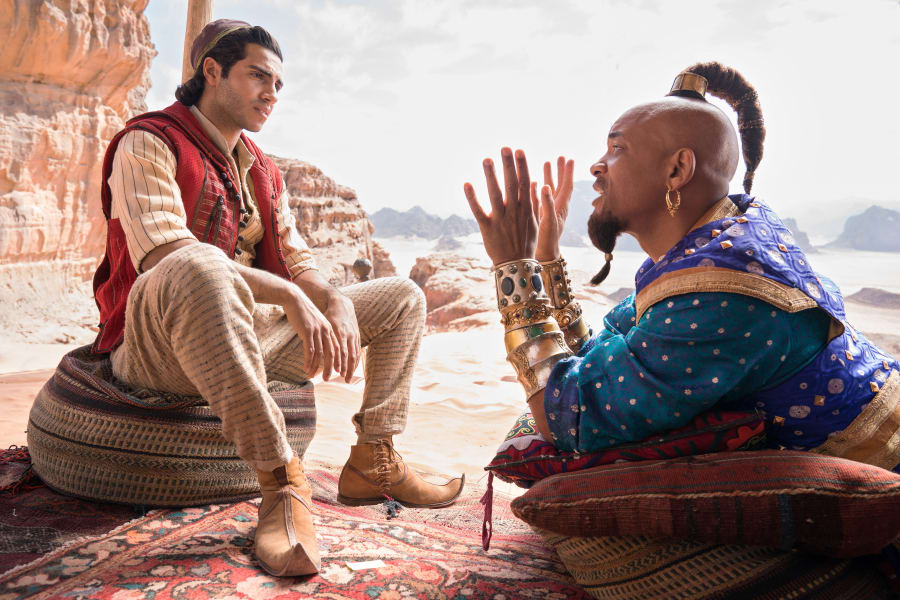 He's defended Earth from alien invaders. He busted Miami's most dangerous criminals with Martin Lawrence. (Twice!) He teamed up with Tommy Lee Jones to defend Earth from even more aliens. (Three times!) He's taken on a diabolical genius in the old west, stepped into the ring as boxing legend Muhammad Ali, and given audiences a wild twist on superheroes. And that's only half of it.
But Will Smith's role in Disney's live-action remake of ALADDIN might be his most challenging one yet, requiring the actor to step into some very big shoes. Genie remains one of the most iconic characters portrayed by the late Robin Williams, who brought his maniacal comedic energy to the voice of the big blue guy in Disney's animated ALADDIN. It's impossible to replace Williams, let alone come close to matching his excellent performance, which makes Will Smith a pretty brave man for accepting the challenge.
Why Smith Was Right for the Part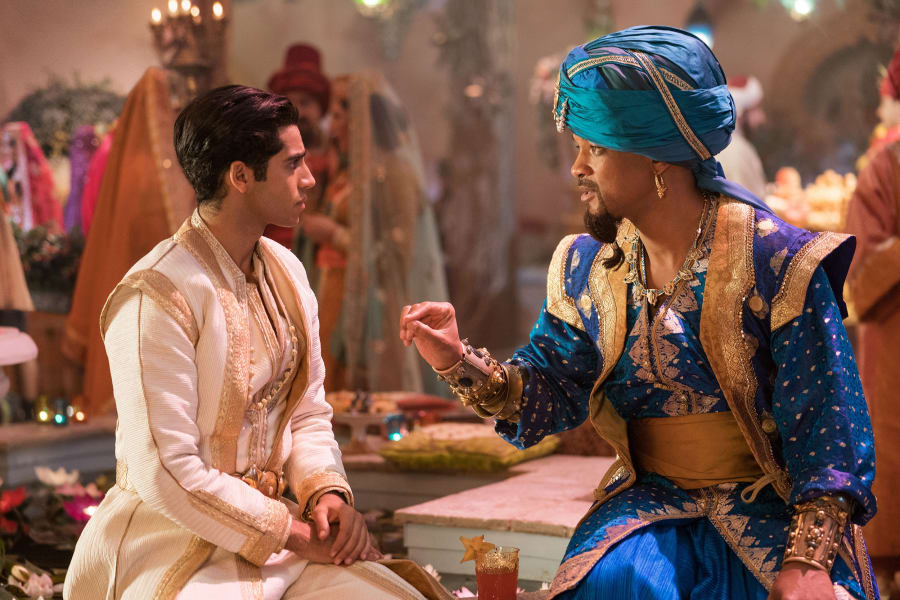 So, why is Will Smith, of all actors, the right choice to play Genie? There's an easy answer: Just look at his long and varied career. From his early days as a sitcom favorite on "The Fresh Prince of Bel-Air," to his larger-than-life charisma in mega-blockbusters like MEN IN BLACK and INDEPENDENCE DAY, to his truly moving roles in dramas like THE PURSUIT OF HAPPYNESS, Smith has had the versatility and eagerness to take on new challenges.
But Will Smith isn't just the right choice to play Genie; he's also the smartest choice. Why? Because he knows he could never fill Robin Williams' shoes. And he's not trying to. Instead, Will Smith is giving audiences a new version of Genie, one that will please fans of the original animated ALADDIN while entertaining a new generation of moviegoers. Just like Williams, Smith is playing to his own strengths to make this Genie all his own.
A Magical Cast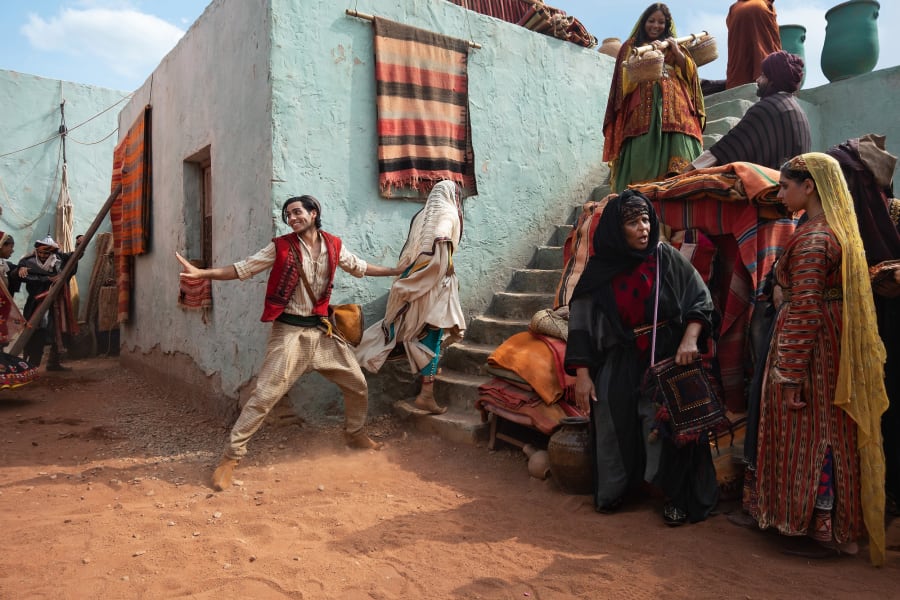 Will Smith isn't the only reason to see ALADDIN, of course. Guy Ritchie has put together a cast filled with enough familiar faces and fresh talent to make this ALADDIN a must-see. Rising star Mena Massoud (Amazon's "Jack Ryan") plays the title role, a scrappy street urchin who dreams of rising above his lower-class life and marrying the princess in the fictional city of Agrabah. Princess Jasmine is played by Naomi Scott, who previously showed off her acting (and singing) skills in JEM AND THE HOLOGRAMS.
Playing her father, the Sultan, is "Homeland" star Navid Negahban. You can't have an ALADDIN without the sinister villain Jafar, played in this version by Marwan Kenzari, previously seen in THE MUMMY. Aladdin's monkey pal, Abu, is voiced by Frank Welker, who also played the role in the original animated film, while Jafar's parrot sidekick, Iago, is voiced by character actor Alan Tudyk (ROGUE ONE: A STAR WARS STORY). The new ALADDIN also has a couple of new characters invented just for this version: Former "SNL" favorite Nasim Pedrad plays Jasmine's loyal handmaiden and confidante, Dalia, while Billy Magnussen (GAME NIGHT) plays the arrogant Prince Anders.
A magic carpet carries ALADDIN into theatres on May 24.