See Your Name on the Big Screen
Give your message the impact it deserves by advertising on the big screen in AMC theatres. No other medium can match the benefits of cinema's high-definition, towering canvas and fully engaged audience.
Advertise in Our Theatres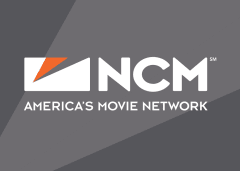 Contact NCM or Call 1-800-SCREEN1 to advertise in our theatres. AMC Theatres is a proud partner of NCM - America's Movie Network, a programming and advertising network built by the best movie theatres in the country.
NCM is the industry's leading media company and connects national, regional and local brands to movie audiences on our screens, in our lobbies, digitally and across social media platforms.
What you get from advertising on America's Movie Network:
Desirable audience: young, social, influential with disposable income.
Brand adjacency to the best content in the world.
Incredible reach on the #1 Millennial network.
The highest rated programming every week nationally and locally.
36% higher ad engagement over live sports and primetime TV.
Turnkey planning, buying, and posting - all fully backed by Nielsen.
A committed partner in achieving your marketing objectives.
Visit National CineMedia at www.ncm.com/amctheatres or call 1-800-SCREEN1 for more information.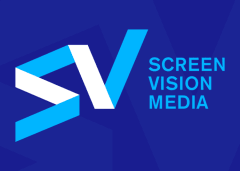 Screenvision Media is a premier cinema, video, and media organization that curates powerful and uncluttered storytelling for brands, exhibitors, and audiences at movie theatres nationwide. Our goal is to create engaging, technology forward media solutions for all of our partners, both big and small. We take pride in a culture that values creativity, collaboration, and a passion for the distinct magic of the moviegoing experience, unrivaled in its impact and engagement.
Visit Screenvision Media at screenvisionmedia.com or call 1-800-724-MOVIE for more information.