Working Hard to Survive
In LEAVE NO TRACE, a man and his daughter find their peace and home in a public park, until they're forced into a new, noisy world. Hear more from the stars and director Debra Granik, and get tickets.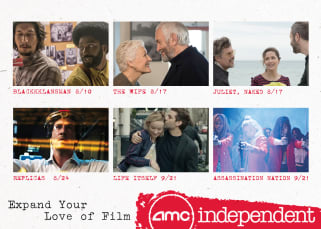 Expand Your Love of Film
AMC independent is our commitment to advancing indie films. We're bringing you more of what you want—a diverse line-up of films that encourage & engage. Check out showtimes and see what's coming soon!
The Life We Live In
BLINDSPOTTING stars two friends and poets, who tell an honest story about a challenging subject matter. Watch our exclusive interview with Daveed Diggs and Rafael Casal and get your tickets today.