AMC independent

Intriguing indie movies with diverse stories. AMC independent is our commitment to advancing indie films. We're bringing you more of what you want – a diverse line-up of films that excite, encourage and engage. Check out the movies playing now or coming soon.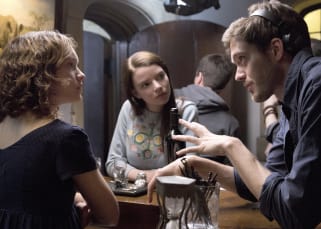 Get a Sneak Peek of THOROUGHBREDS
Watch this behind-the-scenes preview of the cast and crew discussing the making of the film. Find showtimes and get tickets at an AMC near you.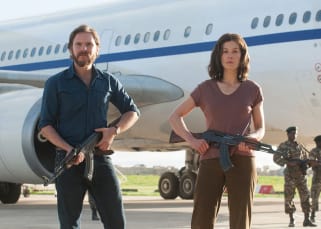 7 Days in Entebbe
Based on the true story of the 1976 plane hijacking, 7 Days in Entebbe portrays the most daring rescue mission ever attempted.
Submit Your Film Want to submit your film for consideration in the AMC independent program? See what it takes below.
Pre-show and trailers run for approximately 20 minutes before the movie starts.1 hr 46 minPG13Released Mar 16

Get Tickets

Pre-show and trailers run for approximately 20 minutes before the movie starts.1 hr 50 minPGReleased Mar 16

Get Tickets

Pre-show and trailers run for approximately 20 minutes before the movie starts.1 hr 27 minNRReleased Mar 16

Get Tickets

Pre-show and trailers run for approximately 20 minutes before the movie starts.1 hr 32 minRReleased Mar 9

Get Tickets

Pre-show and trailers run for approximately 20 minutes before the movie starts.2 hr 3 minRReleased Dec 1

Get Tickets

Pre-show and trailers run for approximately 20 minutes before the movie starts.1 hr 55 minRReleased Nov 10

Get Tickets

Pre-show and trailers run for approximately 20 minutes before the movie starts.1 hr 43 minPG13Released Mar 9

Get Tickets

Pre-show and trailers run for approximately 20 minutes before the movie starts.1 hr 50 minRReleased Mar 2

Get Tickets

Pre-show and trailers run for approximately 20 minutes before the movie starts.1 hr 47 minRReleased Mar 9

Get Tickets

Pre-show and trailers run for approximately 20 minutes before the movie starts.2 hr 10 minRReleased Dec 25

Get Tickets

Pre-show and trailers run for approximately 20 minutes before the movie starts.2 hr 4 minPG13Released Nov 22

Get Tickets

Pre-show and trailers run for approximately 20 minutes before the movie starts.2 hr 10 minRReleased Nov 24

Get Tickets

Pre-show and trailers run for approximately 20 minutes before the movie starts.1 hr 33 minRReleased Nov 3

Get Tickets

Pre-show and trailers run for approximately 20 minutes before the movie starts.2 hr 7 minRReleased Feb 16

Get Tickets

Pre-show and trailers run for approximately 20 minutes before the movie starts.1 hr 37 minPG13Released Feb 23

Get Tickets

Pre-show and trailers run for approximately 20 minutes before the movie starts.1 hr 11 minRReleased Feb 16

Get Tickets

Pre-show and trailers run for approximately 20 minutes before the movie starts.1 hr 50 minPG13Released Feb 16

Get Tickets

Pre-show and trailers run for approximately 20 minutes before the movie starts.1 hr 44 minRReleased Feb 2

Get Tickets

Pre-show and trailers run for approximately 20 minutes before the movie starts.1 hr 43 minPGReleased Jan 19

Get Tickets

Pre-show and trailers run for approximately 20 minutes before the movie starts.2 hr RReleased Dec 8

Get Tickets

Pre-show and trailers run for approximately 20 minutes before the movie starts.1 hr 45 minRReleased Dec 29

Get Tickets

Pre-show and trailers run for approximately 20 minutes before the movie starts.2 hr 20 minRReleased Dec 25

Get Tickets

Pre-show and trailers run for approximately 20 minutes before the movie starts.2 hr 15 minRReleased Dec 22

Get Tickets

Pre-show and trailers run for approximately 20 minutes before the movie starts.1 hr 52 minRReleased Mar 9

Get Tickets

Pre-show and trailers run for approximately 20 minutes before the movie starts.1 hr 41 minPG13Opening Mar 23

Advance Tickets

Pre-show and trailers run for approximately 20 minutes before the movie starts.1 hr 32 minNROpening Mar 23

Advance Tickets

Pre-show and trailers run for approximately 20 minutes before the movie starts.1 hr 44 minPG13Opening Mar 23

Advance Tickets

Pre-show and trailers run for approximately 20 minutes before the movie starts.1 hr 38 minROpening Mar 23

Advance Tickets

Pre-show and trailers run for approximately 20 minutes before the movie starts.1 hr 52 minPGOpening Mar 23

Advance Tickets

Pre-show and trailers run for approximately 20 minutes before the movie starts.1 hr 34 minNROpening Mar 28

Advance Tickets

Pre-show and trailers run for approximately 20 minutes before the movie starts.1 hr 46 minPGOpening Mar 30

Advance Tickets

Pre-show and trailers run for approximately 20 minutes before the movie starts.1 hr 47 minPG13Opening Apr 6

Advance Tickets

Not finding what you're looking for?

Pre-show and trailers run for approximately 20 minutes before the movie starts.1 hr 55 minRReleased Mar 16

Get Tickets