AMC remains committed to the health and safety of our guests and crew. We continue to listen, learn and evolve to keep our theatres safer and cleaner than ever.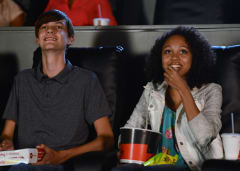 Masks Are No Longer Required for Fully Vaccinated Guests
In accordance with CDC guidelines, masks are not required for guests who are fully vaccinated unless required by local mandates.
If you are not fully vaccinated, we ask that you continue to wear a mask throughout the theatre unless actively enjoying food or drinks. If needed, masks are available to purchase for $1.
AMC continues to follow state and local mandates.

Proud Member of Clorox Safer Today Alliance™
Clorox® teamed up with the Cleveland Clinic and the CDC Foundation to build this alliance with global brands like AMC, so we can move the world forward, together. Learn more at Clorox.com/Safer-Today-Alliance.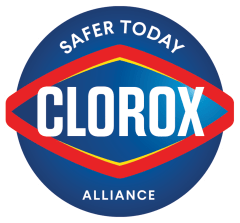 Maximized Fresh Air Flow & MERV 13 Filters
Fresh, outdoor air is constantly circulated in our theatres by opening HVAC dampers, running supply fans and by running exhaust fans 24/7. Our filtration systems have also been upgraded beyond the industry standard of MERV 8 to MERV 13 filters. MERV 13 filters capture the tiniest of droplets, which could contain the COVID-19 virus, whereas the industry standard MERV 8 filter does not.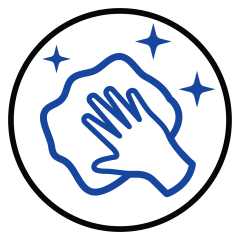 Thoroughly Enhanced Cleaning Procedures
Throughout the day, common areas and high touch points are routinely cleaned, sanitized and disinfected.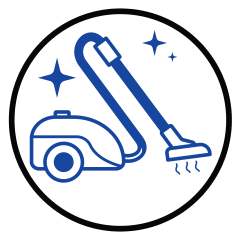 HEPA Filter Vacuums
We routinely vacuum carpeted areas using vacuums with HEPA filters, which are proven to trap 99.97% of airborne particles.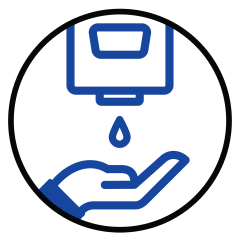 Clorox® Disinfecting Wipes & Hand Sanitizer Available
Take advantage of the sanitizer and Clorox® disinfecting wipe stations throughout the theatre, especially at concessions, before and after pouring your favorite Coca-Cola Freestyle® drink.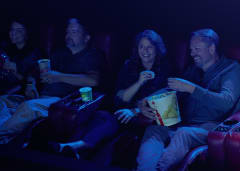 Auditorium Capacities
At most theatres, we are no longer blocking seats, in accordance with CDC guidelines. AMC follows state and local mandates, so seat blocking remains in place at select locations to accommodate social distancing.
Questions? The answer may be in our FAQs.
AMC is closely monitoring federal, state and local guidelines and our policies and procedures will continue to evolve accordingly.
Clorox is not an exclusive supplier of AMC.
Clorox products are EPA-approved to kill the virus that causes COVID-19/the SARS-CoV-2 virus on hard, non-porous surfaces when used as directed.