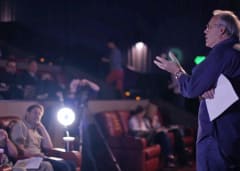 Meetings & Events
AMC Theatres isn't just the best place to see a movie, it's also the best place to host your next meeting! Take your presentations to the next level by showing them on the big screen, and have a private movie screening after.
Group Sales
Share the magic of the movies with your group of 30 or more. Join a public showtime or buyout the entire theatre to see the film together, with the standard fifteen-minute access to the auditorium before showtime.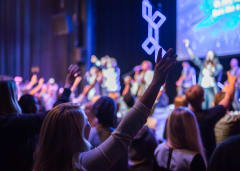 Worship Rentals
Launch, grow, and thrive at AMC! Centrally located and culturally familiar environments that are built for delivering a message; the movie theatre is a great venue to host recurring weekly worship services.