Coming off a successful 2017, Focus Features returned to CinemaCon with an advance look and exclusive footage from their film slate for the rest of the year, along with some very special guests. The Focus team began their Wednesday afternoon presentation with brief introductions for TULLY, starring Academy Award®-winner Charlize Theron; POPE FRANCIS — A MAN OF HIS WORD, directed by Wim Wenders; and THE LITTLE STRANGER, a chilling ghost story set in 1947, starring Domhnall Gleeson, Ruth Wilson and Charlotte Rampling.
Last year, Focus ended its CinemaCon presentation with Charlize Theron in an explosive scene from ATOMIC BLONDE. This year, the studio opened with a great action clip from the new JOHNNY ENGLISH STRIKES AGAIN. Focus also shared footage from WON'T YOU BE MY NEIGHBOR?, the emotional documentary about everyone's favorite neighbor, Mister Fred Rogers.
Then, Master of Ceremonies Dave Karger from IMDb took the stage to introduce the filmmakers and stars behind a few other noteworthy upcoming releases.
BLACKKKLANSMAN
The producers of GET OUT, Jason Blum and Jordan Peele, have teamed up with legendary director Spike Lee to bring BLACKKKLANSMAN to the big screen August 10. John David Washington plays Ron Stallworth, the black Klansman; Adam Driver plays a police officer; and Topher Grace plays David Duke, the grand wizard of the KKK.
Blum and Washington were in attendance to discuss the film and share some of its footage. "When I heard the name Spike Lee and the words true story, I was in right there," Washington said. "I can't believe it really happened. This is American history, this film. Hopefully, this starts the conversation in America." Blum described the film as "very serious," but at the same time, the BLACKKKLANSMAN "definitely shines a light on how stupid the KKK was."
BOY ERASED
Also based on a true story, BOY ERASED is a coming-of-age tale about a boy struggling with his sexuality and being forced into conversion therapy. The film stars Academy Award-winners Nicole Kidman and Russell Crowe and Academy Award-nominee Lucas Hedges.
Hedges, who plays Jared, and writer-director Joel Edgerton joined Karger on stage to present the film. When asked why he wanted to turn the "Boy Erased" memoir into a film, Edgerton responded, "To be honest, I opened the book at first for salacious reasons. I'm into cults. [But] you leave feeling like the true conversion that needs to happen is the changing of one's ideas."
To prepare for his role, Hedges met Garrard Conley, the author of the memoir, and showed him around his old neighborhood. "I guess I thought that he had shared his story with me, I should share mine with him," Hedges said. "It meant a great deal to be entrusted with his story. To have his trust and his friendship was all I needed to make this movie."
The entire cast faced the challenge of balancing the film's different stories and viewpoints. "You can assume and imagine that those places are run by profit-hungry mongers," Edgerton said of conversion therapy centers. "But the real belief is they think they are there to help … [Jared] has to walk willingly into this. You get these young men and women who don't really have a choice and have to go to a place that is disturbing. Part of why we made the movie is to help dismantle this theory." BOY ERASED comes out September 28.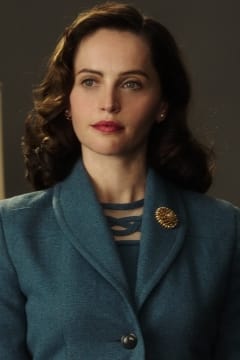 ON THE BASIS OF SEX
See Supreme Court Justice Ruth Bader Ginsburg in her first case, as she takes on the Department of Justice and gender discrimination with her husband. Directed by Mimi Leder, ON THE BASIS OF SEX is a crowd pleaser about finding your voice.
The film couldn't be more timely. While Leder and her team were shooting ON THE BASIS OF SEX, the Time's Up movement was gaining momentum. "It was a profound experience and time to tell the story," Leder said. "It felt great to be making the film at that time. It is more relevant now than ever."
Academy Award-nominee Felicity Jones, a British actress, plays the American icon. To prepare for the role, Jones "just channeled Ruth. She is a fighter. When I was playing her, she reminded me of Rocky. She never gives up. She grew up in modest circumstances and went on to become a supreme court justice."
Justice Ginsburg actually visited the set. When asked about it, Leder tried to play coy, but Karger kept pushing. "It was truly an out-of-body experience for her and us," she eventually said. "Madame Justice loves the movie. She approved the script, and her reviews of Miss Jones were magnificent." ON THE BASIS OF SEX opens November 9.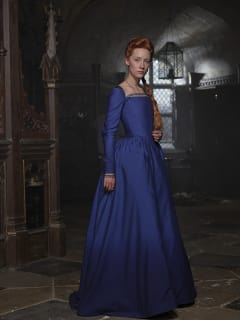 MARY QUEEN OF SCOTS
In a time of kings, two queens ruled one island. MARY QUEEN OF SCOTS is a story of betrayal and rebellion, directed by Josie Rourke and starring Academy Award-nominees Saoirse Ronan and Margot Robbie. "I really wanted to make a film about sisterhood and women in power," Rourke said of her first feature. "To watch Mary go through the struggle of ruling was extraordinary."
MARY QUEEN OF SCOTS has been a work in progress. Ronan, who plays Mary Stuart, signed on for the film five years ago. "Mary has always been in the back of my mind," Ronan said. "She's always stayed with me. I always thought about how and when [the film] would be made. And when it all came together, I had so much time to immerse myself in the script and the time period."
Rourke, who has a theatre background, said she felt "very lucky" to have the opportunity to realize her vision on a cinematic scale. MARY QUEEN OF SCOTS arrives in theatres early 2019.
Keep checking back on the AMC Scene for more updates from CinemaCon, and head over to our social channels to see live updates and exclusive behind-the-scenes photos and videos.