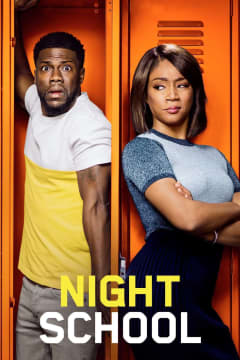 AMC kicked off the third day of CinemaCon with an awesome surprise from Universal Pictures: Tiffany Haddish and Kevin Hart walking through the auditorium, passing champagne bottles down the rows, encouraging people to drink and pass it down. Haddish said she was helping to cure hangovers with a little "hair of the dog."
Haddish and Hart announced they will star together not only in the upcoming NIGHT SCHOOL, but also THE SECRET LIFE OF PETS 2. Hart will return as fluffy bunny Snowball, and Haddish will join the pack as a shih tzu. The hilarious duo also shared Harrison Ford will voice a character in the film, before they introduced Founder of Illumination Chris Meledandri.
Meledandri revealed Illumination's upcoming film slate, which includes THE SECRET LIFE OF PETS 2 (June 7, 2019); MINIONS 2 (July 3, 2020); and THE GRINCH (November 9, 2018), starring Benedict Cumberbatch.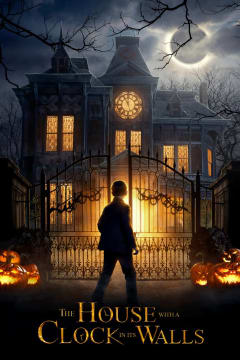 The cast of FIRST MAN were the first to present film footage. Director Damien Chazelle, Ryan Gosling and Claire Foy took the stage with a first look at the bio-drama about the first man to walk on the Moon. "It was a true honor to portray Neil Armstrong," Gosling said.
THE HOUSE WITH A CLOCK IN ITS WALLS followed. Stars Jack Black and Cate Blanchett joined director Eli Roth to discuss the new kid-friendly mystery from Amblin Entertainment and Universal Pictures. Roth said he grew up on Amblin films — "movies that we could watch as kids, but made us feel like grownups." He then treated the audience to footage from THE HOUSE WITH A CLOCK IN ITS WALLS, which opens September 21.
Upcoming Horror Films
There's a lot to scream about coming up, including THE FIRST PURGE. Producer Jason Blum explained, "Every time we make a PURGE movie, we are commenting on our society in a dark way." Blum then invited to the stage director Gerard McMurray, who shared footage from the film, which releases July 4.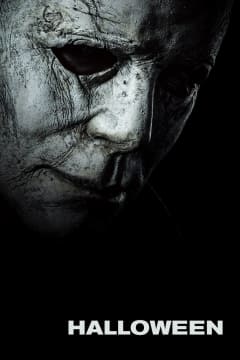 October will bring the return of a classic that inspired an entire generation: John Carpenter's HALLOWEEN. Jamie Lee Curtis took the stage as Laurie Strode, a role she first played when she was 19 years old.
Curtis described the original HALLOWEEN as "a fixture in the cannon of horror." She said, "It is an honor to return to this role that gave me my creative life." She then apologized to the audience for making the horror VIRUS, before she unmasked the first-ever glimpse of the new HALLOWEEN.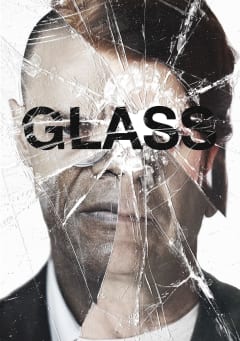 Fright fans will have to wait until January 2019 for the third Universal release in the genre: M. Night Shyamalan's GLASS. Stars Sarah Paulson, Samuel L. Jackson, Bruce Willis and James McAvoy discussed past projects, UNBREAKABLE and SPLIT, and how they collide next year in GLASS. "The thriller and comic book genres finally come together," Shyamalan said, to which Jackson added, "It's about time I got the title role in a mother (expletive) movie."
Before the presentation at CinemaCon, no one had ever seen a single frame of GLASS. AMC and the audience were thrilled to be among the first.
Then it was back to NIGHT SCHOOL. Hart returned to the stage to talk about the new comedy and co-star Haddish. "Tiffany is a special kind of talent, and she deserves everything that is coming her way." Haddish then joined Hart on stage, and together they introduced producer Will Packer (GIRLS TRIP) and a few clips from NIGHT SCHOOL.
Though Peter Jackson was unable to attend the presentation, he sent a message from New Zealand where's he working on post-production for MORTAL ENGINES. He described the film as "a very wild ride with human heart" and shared footage from MORTAL ENGINES, which arrives in theatres December 14.
DreamWorks Animation also showed early footage from its upcoming release, HOW TO TRAIN YOUR DRAGON: THE HIDDEN WORLD, the third film in the franchise. Both kids and parents will love the continued adventure of Hiccup and Toothless.
Next to present was director Rawson Marshall Thurber. His new film, SKYSCRAPER, is a love letter to action movies. It stars heavy-hitter Dwayne Johnson, and audiences are already saying it's the best performance of his career.
Johnson couldn't join Thurber at CinemaCon — his baby girl arrived just a few days ago — but he made a video to express his excitement for SKYSCRAPER: "It's an original story. It's not based off a video game, a ride, a sequel, a prequel. Rawson is a unique and rare writer and director in Hollywood. We wanted to create not only a movie for the global audience, but an experience — a breathtaking experience. Something that audiences around the world will remember their whole lives. That is a high bar, and you know what? If we succeed in creating that for the audience, then we win." Thurber then played the trailer for SKYSCRAPER, which opens July 13.
Chairman of Universal Pictures Donna Langley presented the last two films: JURASSIC WORLD: FALLEN KINGDOM and MAMMA MIA! HERE WE GO AGAIN.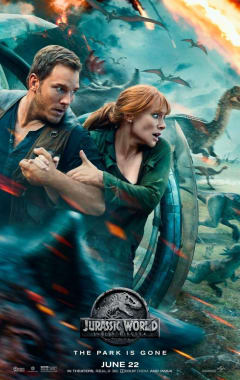 JURASSIC WORLD stars Chris Pratt and Bryce Dallas Howard joined Langley to share a special extended look at the new film. Pratt prefaced the screening by saying, "This movie is as epic, as exciting, as any JURASSIC WORLD movie before. There are more dinosaurs than have ever been seen on screen together at the same time." See JURASSIC WORLD: FALLEN KINGDOM June 22.
The Universal Pictures presentation closed as it began: with another amazing surprise. MAMMA MIA! HERE WE GO AGAIN star Amanda Seyfried briefly described the film before giving the audience a sneak peek, which included several scenes with Meryl Streep. "We get to go back in time to see what happens when my mom meets my three possible fathers, and we get to get everyone back together again," she said. "And we have Cher." The icon then came to the stage to sing ABBA's hit, "Fernando."
That's going to be hard to top, but there are plenty more presentations to come. Visit our blog later this evening to find out who and what else we've seen today. Like and follow AMC on Facebook and Twitter for live updates.