Fans of THOR: RAGNAROK will get a new fix of two Asgardian stars together again, in MEN IN BLACK: INTERNATIONAL. The June 14 release acts as a partial sequel to MEN IN BLACK 3, released in 2012, and a partial reboot with a whole new set of heroes and aliens.
For those who like action and comedy livened up with aliens, the MIB franchise is never a bad bet. Here's what you can expect from the soft reboot of MEN IN BLACK: INTERNATIONAL.
Oh Snap, This Men in Black Trailer Is Crazy
MEN IN BLACK: INTERNATIONAL hits United States theatres at the height of summer, on June 14. That's the same weekend as the latest SHAFT movie and zombie comedy THE DEAD DON'T DIE.
But as this trailer shows, this movie offers its own unique pleasures and probably more funny action than those two films put together.
Who's Replacing Tommy Lee Jones and Will Smith?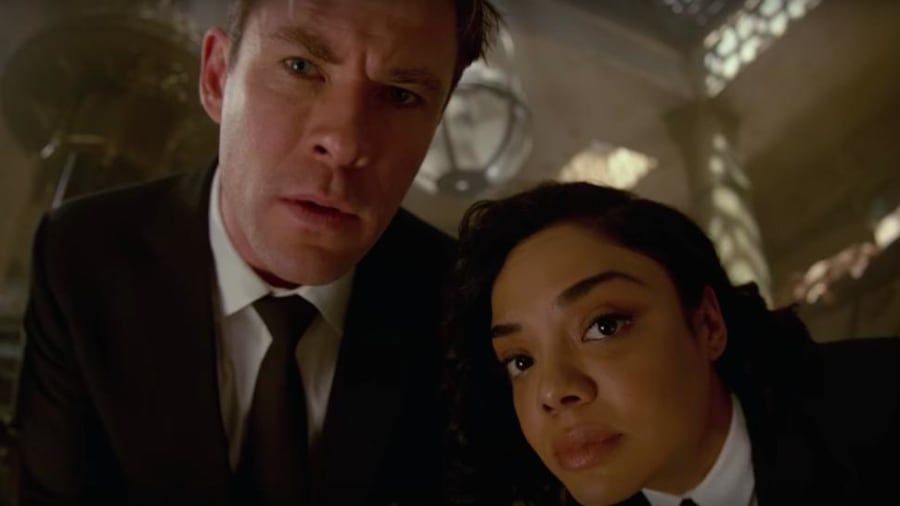 How do you refresh a franchise that's on its fourth outing and hasn't been on screens for seven years? One smart way to do it is to cast brand-new stars whose stock is still on the rise. It also helps if said stars are key players in the Marvel universe.
Taking over the fight from Agents J (Will Smith) and K (Tommy Lee Jones) are Agents M and H, played by Tessa Thompson and Chris Hemsworth. Hemsworth is the strapping Australian best-known as buff Marvel deity Thor; Thompson made her Marvel debut in 2017 as super-powered warrior Valkyrie in THOR: RAGNAROK. She's also appeared in DEAR WHITE PEOPLE, SORRY TO BOTHER YOU, the two CREED movies and the hit HBO series "Westworld." The pair also appeared together in this spring's AVENGERS: ENDGAME.
Exactly How "International" Is the Story?
Short version: MIB goes all over the world! The trailers give us a glimpse of Paris. The Union Jack in one scene, plus the presence of Emma Thompson's Agent O, indicates that a good chunk of the movie is set in England. (Oscar®-winner Liam Neeson also plays someone affiliated with the MIB, named High T.) Tessa Thompson's character has an American accent, and some of the plot involves her seeing aliens as a child, so it's a good guess that at least some of the movie takes place in the United States. Once Agent M successfully joins the Men in Black, she and Agent H are sent to New York.
But neither England nor the U.S. have the sort of expansive, dune-filled desert we see late in the second trailer, where H and M try out "the most powerful weapon in the galaxy … for fun." So, we know the two MIB members put at least a few — and probably, as indicated by the INTERNATIONAL in the title, a lot — more miles in.
What's the Connection to the Original Men in Black?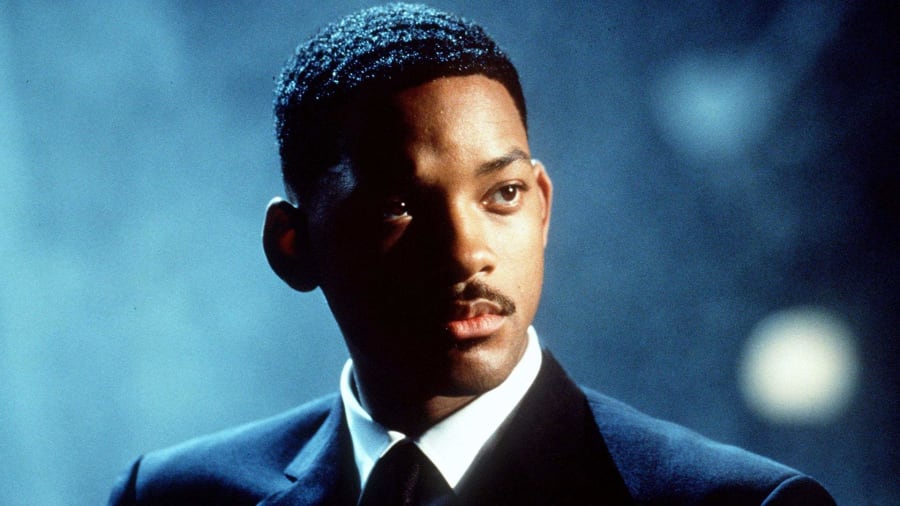 MEN IN BLACK: INTERNATIONAL may or may not feature a cameo from some of the actors from the first three films. That's still to be announced. But we do know that we're looking at a movie that takes place in the same universe as the original MEN IN BLACK movies. That means that while this title features new leads, it isn't a straight reboot. One of the trailers, after all, features a painting of Jones and Smith's characters.
Who Voices the Alien Sidekick?
If you recognize the voice of the little alien who pledges allegiance to Agent M — his name is "Pawny," by the way — it's probably because you've seen either THE BIG SICK or HBO's "Silicon Valley." Voicing Pawny is Kumail Nanjiani, who co-wrote and starred in the former and played tech nerd Dinesh in the latter. His other acting credits include "Portlandia," GET OUT director Jordan Peele's "Twilight Zone" reboot and the upcoming comedy STUBER, with GUARDIANS OF THE GALAXY star Dave Bautista.
What Is the Hive?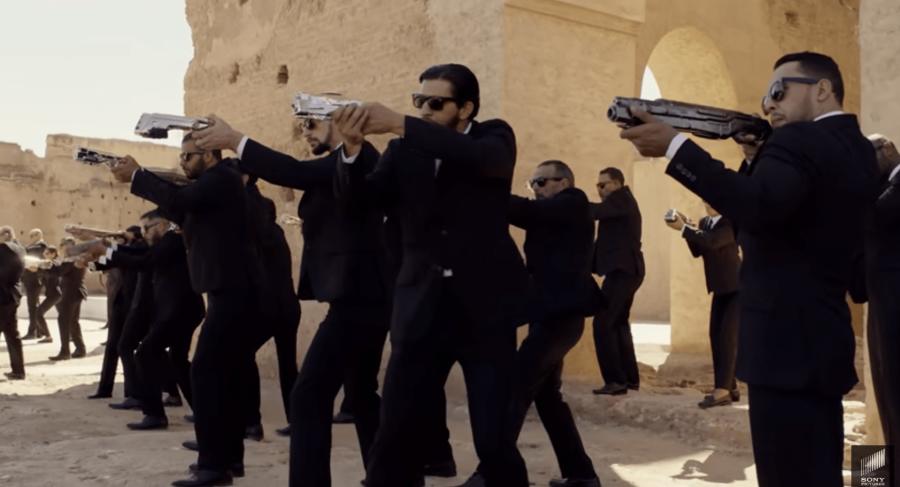 Our baddie this time around is the Hive, an alien that can impersonate any creature — including an agent from the Men in Black. Accordingly, Agents H and M are tasked by Agent O (Emma Thompson) with tracking down a mole in the organization. The Hive also appears, from the second trailer, to be impervious to normal laser blasts.
What Weird Aliens Will We See This Time?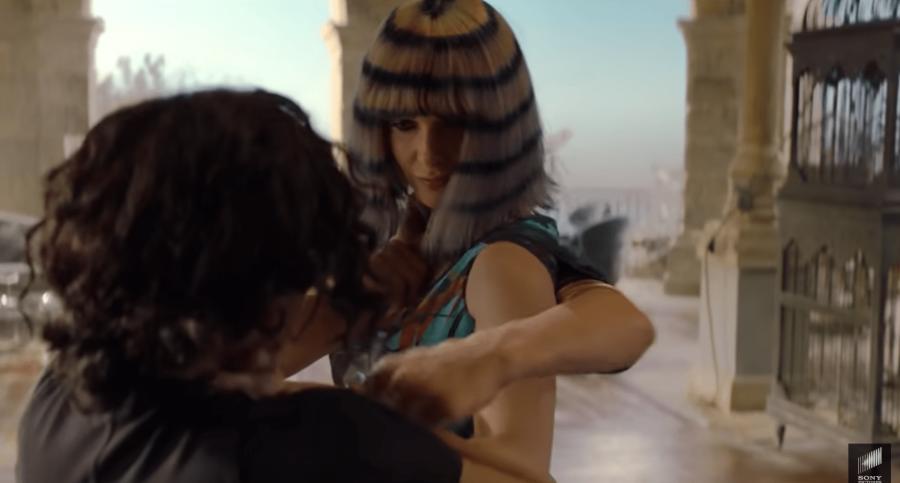 The trailers give us a glimpse of a handful of new and exciting aliens: There's the aforementioned pint-sized Pawny, plus an alien who looks like a man's beard; a worm-looking alien; a taxi-driving alien; and a furry-faced alien whom Hemsworth fights with a hammer. (Ironic, given his background playing Thor.)
Rebecca Ferguson, who showed her fighting chops in the latest two MISSION: IMPOSSIBLE movies, is seen fighting with Thompson in the first international trailer; she plays an extraterrestrial with striped hair and a more-than-normal amount of arms. And yes, the coffee-loving aliens from the first three movies put in an appearance as well.
MEN IN BLACK: INTERNATIONAL opens on June 14.