The nominees for the 91st Academy Awards® were announced on January 22, and everyone — including us — sat up and paid attention to the Best Picture contenders. The award is the biggest of the night, but there are incredible films in other categories as well, including animated and live action shorts.
In addition to showing the Best Picture nominees at our annual AMC Best Picture Showcase, we will also screen the Short Film nominees at select AMC theatres leading up to the Oscars® on Sunday, February 24. Learn more about the competitors and get your tickets to see them on the big screen.
Animated Short Film Category
Animal Behaviour
From the Oscar®-winning team Alison Snowden and David Fine comes ANIMAL BEHAVIOUR, a hand-drawn, digitally animated short film, their first since 1993's BOB'S BIRTHDAY. Five animals attend a group therapy session to discuss their struggles — we can all relate. But the short film asks, "Should we learn and adapt, or should others just accept our true nature?"
Bao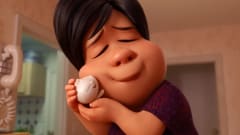 Released with INCREDIBLES 2, BAO tells the story of a Chinese dumpling that comes to life to the delight of a lonely mother. BAO is the first Pixar short directed by a woman, Domee Shi, who called the film "a love letter to her heritage."
Late Afternoon
An elderly woman with dementia attempts to use her past to reconnect with the present in LATE AFTERNOON. The hand-drawn, digitally animated short is produced by Ireland-based Cartoon Saloon, the studio behind Oscar®-nominated animated features THE SECRET OF KELLS, SONG OF THE SEA and THE BREADWINNER.
One Small Step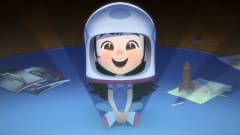 FIRST MAN isn't the only space story to gain critical praise this past year. In ONE SMALL STEP,
Luna Chu grows up determined to become an astronaut with support from her cobbler father.
Weekends
WEEKENDS, a hand-animated short, tackles the emotional topic of divorce. A young boy must adjust to his new life, shuffling between homes, after his parents split up.
Live Action Short Film Category
Detainment
A true story based on interview transcripts and records, DETAINMENT re-examines the 1993 James Bulger case that shocked the world. Two 10-year-old boys are brought in for questioning about the abduction and murder of a 2-year-old boy.
Fauve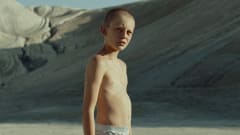 FAUVE is a French-language short — and Sundance Special Jury Prize winner — that centers on two young boys running wild at a surface mine. Sounds innocent enough, but director Jeremy Comte said he was inspired by a recurring nightmare he had as a kid, so you know things will not end well.
Marguerite
Another French-language short, MARGUERITE deals with sexual taboo. An aging woman develops a friendship with her nurse that inspires her to reckon with her past desires. MARGUERITE is the only nominee in this year's category that was directed by a woman, Marianne Farley.
Madre
While on vacation in France, Iván's father disappears, leaving him alone at the beach. The 6-year-old calls his mom for help, who's back home in Spain. MADRE, or MOTHER, won Best Short at the Miami Film Festival to qualify for the Oscar nomination.
Skin
Jeffrey and Christa are grooming the next generation to become white supremacists. All hell breaks loose after their young son, Troy, interacts with a black man at the supermarket. SKIN is from Israeli filmmaker Guy Nattiv and has since been developed into a full-length feature by the same name, also directed by Nattiv.